Father's Day is a day to celebrate the most caring, strong, and supportive men in our lives. They're the ones who pick us up when we're down, inspire us when we're disheartened, and refuse to let us ever give up when things get tough. We need those examples in our lives, as do our fictional counterparts. Television needs great fathers too! It was a tough competition, but these are the fathers who were consistently, unequivocally there for their children. What's more, these men weren't afraid to show the emotional strain of being the man who is supposed to know everything. The greatest dads are the ones who don't know everything, but never stop trying their best.
5) Joe West, The Flash (The CW)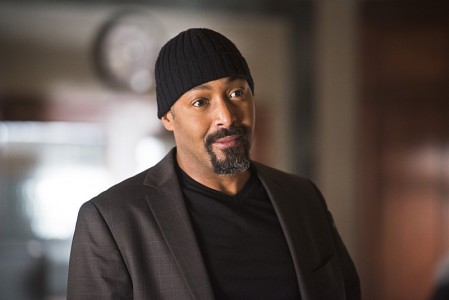 Joe deserves his place on this list simply for surviving the anxiety of having not one, but two speedster hero children. To know that your children are putting their lives on the line everyday and have very limited ways to physically help them has to create some extraordinary anxiety. Then knowing that his only daughter stood a slim chance of surviving the year, and once again there was very little he could do about it, you have to wonder how Joe hasn't had a heart attack yet. Nothing stopped him from being there for his kids in any way they needed, even when fear overwhelmed him. Year after year, Joe is the same supportive rock for his children to lean on. You have to applaud the man with enough strength to support actual superheroes. He's a hero in his own right.
4) Fred Andrews, Riverdale (The CW)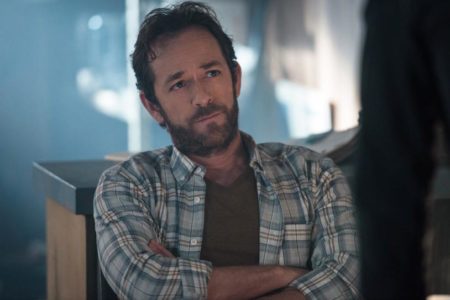 The thing about Fred is that he's the very definition of an ordinary guy, but he has an extraordinary heart. When life hands him a raw deal, he doesn't waste time complaining or blaming. He listens to people, even when they don't necessarily deserve his compassion. He's there for his son 100%, and doesn't treat Archie like a child. The respect he shows his son is why Archie isn't screwed up teenager who feels comfortable lying to his dad. Sure Archie has his secrets, but he knows he can go to his dad for help when he makes a mistake or is in over his head. Fred's first priority isn't to yell or make demands, but to make sure that first and foremost, his child is safe. What's more, that generous spirit extends to Archie's friends when they don't feel safe. We really hope he survives Season 2.
3) Rafael Solano, Jane the Virgin (The CW)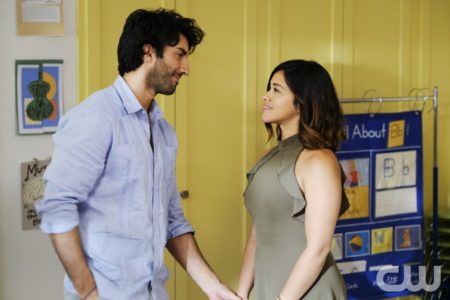 The Season 3 time jump highlighted just what a good father Rafael grew into. Your responsibilities grow as your children do. In no small part due to his children's mothers, Rafael was able to blend his two families together when it once seemed impossible. Rafael took responsibility for his father's crimes when he knew it would wipe the slate clean for his own children, and he shows both of his exes the love and respect they deserve. He leads by example, but isn't a pushover when someone is a threat to his kids. He had every right to turn his back on his sister for siding with a murderer who kidnapped his son. Rafael finally grew into the father he needed to be, unburdened by living up or down to anyone's expectations but his own.
2) Deacon Claybourne, Nashville (CMT)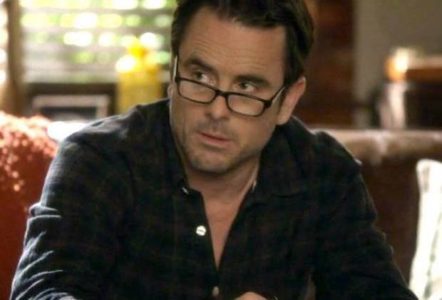 If there's a father on television who needs more support than ever right now, it's Deacon. The man has always leaned on others to get through hard times. Now that he's lost the love of his life, Deacon has been put in the incredibly difficult and new position of being the stable force for everyone else. In a sense he has to fill Rayna's place both personally and professionally. He has to be mother and father, make all the important decisions on his own, all while in mourning. God only knows how Deacon has found the strength, but he has. It's a horrible tragedy too many families go through losing a parent unexpectedly. Because it's all too common, it's important to show a character like Deacon whose daily struggles are so relateable.
1) Jack Pearson, This is Us (NBC)
There was only one clear choice for this year's Best Television Dad. From the very first episode, Jack Pearson captured our hearts with his vulnerability, strength, and overwhelming, unconditional love for his family. The world has been screaming through tissues every episode thereafter that Jack is the best father ever. He treats each of his children the same way, yet treats them as individuals at the same time. He's an ordinary guy who sacrifices and feels deeply, and it shows when you see how his adult children still feel his memory. By the end of the season when chinks began to appear in Jack's knightly armor, we loved him all the more for it. Jack Pearson isn't perfect, but he is the perfect father.
Let us know if you agree with our list of this year's Best Television Dads, and have a Happy Father's Day.
Save