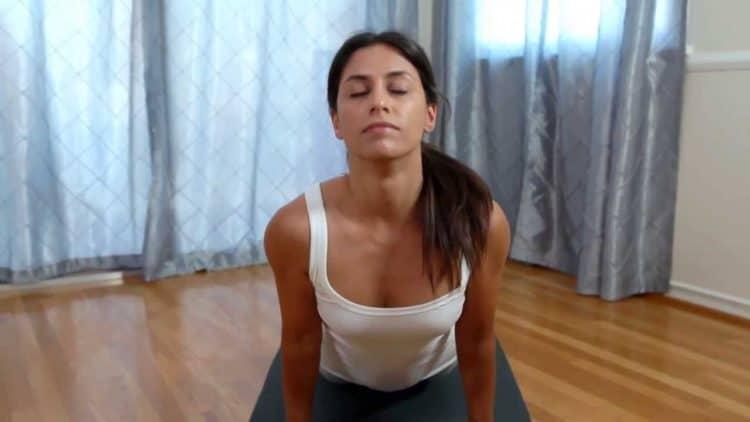 Ulka Simone Mohanty is among those few actresses who don't get noticed much. She is down to earth and not a lot of people have heard about the actress as she mostly acts in Indian movies. However, it seems that this actresses star is shining brighter with each day. She has been involved in so many works and is starting to be a highly sought after performer. Both fans and movie critics praise her for her skill and ability to excellently potray her characters. With all the rage being about this extremely talented actress, it is only a matter of time before she gains worldwide recognition.
Ulka Simone Mohanty is an actress of Indian descent. She grew up in Canada and graduated from McGill University with a Bachelor of Science in Computer Science and Linguistics and is a Math, Calculus, computer programming, and French tutor. She began acting at the age of 17 and has been dancing and acting ever since. This mezzo-soprano toned singer has had singing roles in Cheshire Cat as the Street Singer. Her other notable films include Needle in a Timestack, Doggoned, and Khazana where she plays the lead role.
Here are some 10 things you didn't know about Ulka Simone Mohanty
1. She does voice-overs
Ulka Simone adds the voice over feature to her resume as she has been involved in the voicing of the cartoon character Dr. Kapur in the show Nina's world. Nina's world centers around the daily life of a 6-year-old girl called Nina Flores who plays with her pet Star and has birthdays with it. She also voices gaming characters and her most recent project is the Giant Cop game.
2. She is a dancer and choreographer
This talented actress is also a dancer and has performed pieces on Dancing Storyteller. This is an excerpt from the shows me and the sum of all things and Indian mythology. She is also a Disney choreographer and teaches dancing in most Disney plays in theatres. Some of her choreographed works include Up: A Great Bird Adventure and Rivers of Light. She is also an acrobat tutor for professional dancers.
3. She is a certified yogini
Simone doesn't just do yoga for the fun of it. She is a certified yogini who also gives classes on the art. According to Starwater Yoga, she grew up with yoga as part of the everyday life and in her Indian ancestry, yoga is considered a good practice. She does yoga every day in the mornings.
4. She is an audiobook narrator
This multifaceted actress also narrates audiobooks. Some of the audiobooks she has narrated include Gifted, Potential Killer, How to Enslave a Human, Keys, and Needles just to name a few. She specializes in genres that include Fantasy, Thriller, Young Adult, Romance, and Contemporary. All of her narrated books are available for download on iTunes and Amazon's Audible.
5. She is a computer programming instructor
Ulka Simone is not just an actress, she is also a computer programming instructor who works with Socratica studios. She provides Python tutorials and instructs on the points of Python programming. She has a degree in computer science and linguistics which makes her well suited for the job
6. She is multi-lingual
Ulka Simone Mohanty can speak 7 languages including fluent English, French, and Oriya which is also called Odia and basic Spanish, Hindi, and Bangla. This is not surprising considering the fact that she's an active performer who wears many hats and tours in many places.
7. She is a chef
The actress has made an appearance as a competing chef on Food Network's show Camp Cutthroat. She is also a food stylist. Ulka Mohanty alongside Betty Fraser and Manoushka has produced a 3-genre hybrid TV/web series called the dinner bash. It is a part cooking show, a part sitcom, and part talk show and can be followed through YouTube or the website dinnerbash.com.
8. She is a member of WBB
According to Broadway World, Women beyond borders is a play based on the incredible journey of Lorraine Serena and other Californian artists who founded the WBB which is a non-profit organization that gives women the platform to speak their minds and express themselves through music, poetry, dance, and acting. Ulka Simone Mohanty is a regular cast of the play as she likes telling stories in all forms.
9. She is trained in martial arts
Ulka Simone Mohanty is also trained in martial arts, kung fu to be precise.She enjoys practicing the art when she is not on set. According to her, kung fu and yoga go hand in hand and she uses her yoga knowledge to excel in martial arts which universally aids in improving life in general. Her expertise is mostly in staged combat.
10. She is a member of SAG-AFTRA
Ulka Simone is a member of SAG AFTRA. SAG AFTRA refers to the Screen Actors Guild. It is a union of actors intended to inform and entertain America and the world at large. SAG AFTRA actors are paid according to their contracts and for one to be eligible for membership one has to have active employment in commercials, television programs or videotapes. The members are eligible for pensions and retirement funds, collective bargaining, casting workshops among other benefits that come with being a member of the union.
Conclusion
Although Ulka Mohanty is not very well known in the film industry, her work is phenomenal. Ulka Simone Mohanty is a passionate performer who gives her all when performing and it is evident in her various projects. She is definitely a force to reckon with. This actress is a multi-faceted groundbreaker who is not willing to stop anytime soon and with each project she undertakes, the future seems to shine brighter for her. We can only sit back and watch the rise of this star.