The number of Hollywood actors of African descent has been on the rise in the past decades. A look through history shows these African actors have moved past playing minor roles to landing lead roles. Yet, in the ever-competitive Hollywood, these African actors have distinguished themselves and have received accolades for their incredible work in film and television.
To help keep the list unique and concise, the focus would be on Hollywood actors who are African by parentage and not just by place of birth. Although a few of them were born outside the shores of Africa, they openly identify as proud Africans. Here is a list of Hollywood's top 10 actors of African descent.
Edi Gathegi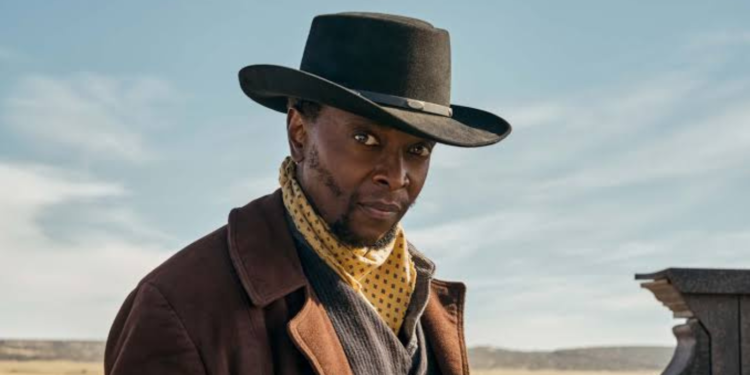 The actor was born Edi Mūe Gathegi to Kenyan parents, in Nairobi, Kenya, on March 10, 1979. Gathegi is a stage, television, and film actor with several award nominations and wins. In television, he's more popularly known for playing Dr. Jeffrey Cole in House (2007), Matias Solomon in The Blacklist, and The Blacklist: Redemption (2017). In film, he starred in Gone Baby Gone (2007), Twilight film series, X-Men: First Class (2011), and The Harder They Fall (2021). He'll play Mister Terrific in Superman: Legacy (2025).
Peter Mensah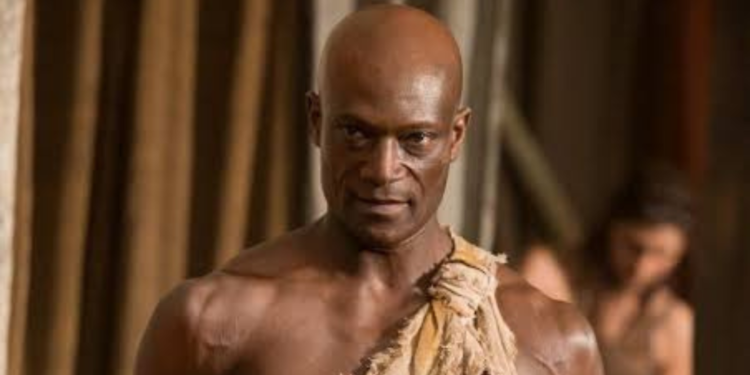 Peter Mensah was born to Ghanaian parents in Chiraa, Brong Ahafo Region, Ghana, on August 27, 1959. Mensah has appeared in several popular productions in film and television. In television, he's known for playing Oenomaus/Doctore in Spartacus TV series and miniseries, Qovas in Agents of S.H.I.E.L.D. (2018), and Levi Hall in Departure (2019). Mensah's most notable performances in film are Tears of the Sun (2003), 300 (2006) and its 2014 sequel, The Incredible Hulk (2008), Avatar (2009), and The Devil Conspiracy (2022). Mensah has been announced as part of the cast for Ridley Scott's Gladiator 2 (2024).
Yvonne Orji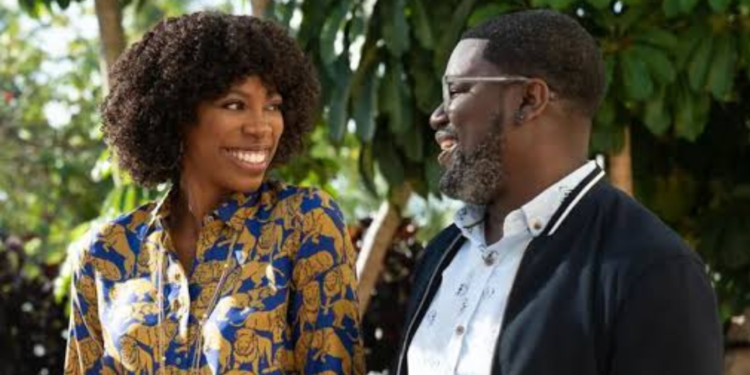 The actress was born Yvonne Anuli Orji to Nigerian parents in Port Harcourt, Rivers State, Nigeria, on December 2, 1983. Orji landed her breakthrough role playing Molly Carter on the HBO comedy-drama Insecure (2016–2021). She appeared on 2 episodes of Jane the Virgin (2017) and made her feature film debut in 2018, playing Maya in the Kevin Hart, Tiffany Haddish-led buddy comedy Night School. She hosted Amazon Prime Video Comedy Special Yearly Departed (2021) and starred in Vacation Friends (2021) and The Blackening (2022).
David Oyelowo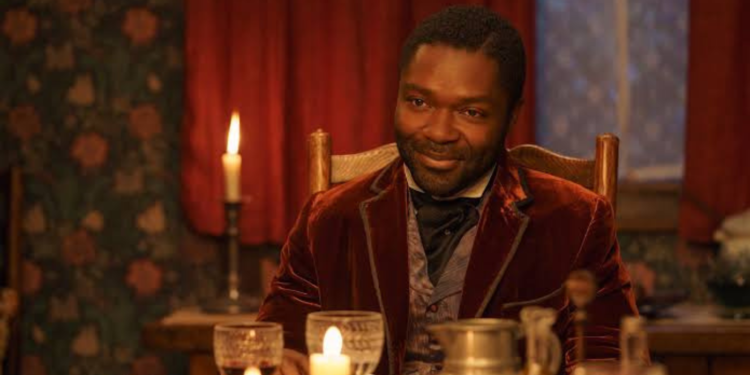 He was born David Oyetokunbo Oyelowo to Nigerian parents, in Oxford, England, on April 1, 1976. Oyelowo lived in Nigeria from when he was 6 years old to 14 years old. Although more of a film actor than a television actor, Oyelowo has still managed to rake up lead roles on the small screen. He played Edward in The Girl Before (2021), and Holston in Silo (2023) and will portray Bass Reeves in the Paramount+ Western miniseries Lawmen: Bass Reeves.
His most noteworthy appearances on the big screen include Rise of the Planet of the Apes (2011), Middle of Nowhere (2012), Lincoln (2012), Jack Reacher (2012), and The Butler (2013). Others are Nightingale (2014), Interstellar (2014), Selma (2014), Queen of Katwe (2016), Gringo (2018), Peter Rabbit 2: The Runaway (2021), and See How They Run (2022). He also has upcoming movies, The Book of Clarence (2024), Solitary, and Role Play.
Djimon Hounsou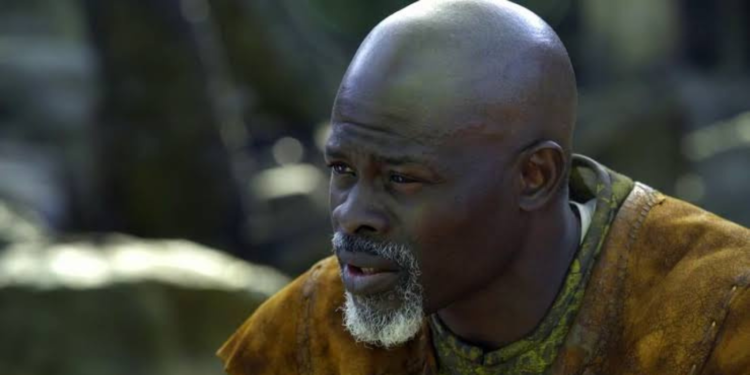 The actor was born Djimon Gaston Hounsou in Cotonou, Dahomey (Benin), on April 24, 1964, to Beninese parents. He played Mobalage Ikabo in ER (1999), voiced T'Challa/Black Panther in the motion comics TV series Black Panther (2010), and played CJ Mitchum in Wayward Pines (2016). Hounsou's notable movie credits include Stargate (1994), Amistad (1997), Gladiator (2000) and its 2024 sequel, and Lara Croft: Tomb Raider – The Cradle of Life (2003). Others are Constantine (2005), The Island (2005), Blood Diamond (2006), Guardians of the Galaxy (2014), Furious 7 (2015), King Arthur: Legend of the Sword (2017), Captain Marvel (2019), Shazam! (2019), Black Adam (2022), and Rebel Moon (2023).
John Boyega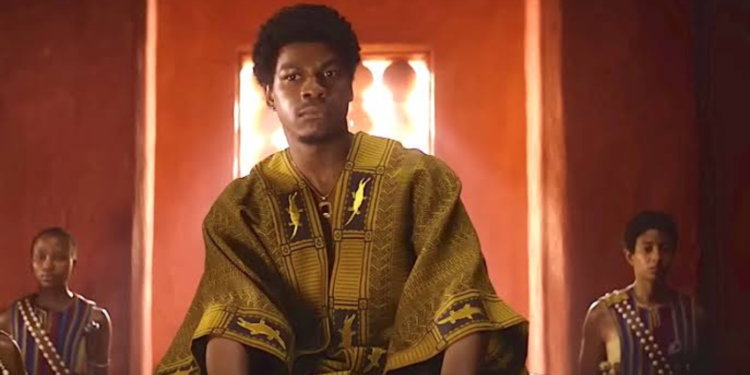 He was born John Adedayo Bamidele Adegboyega, in London, England, to Nigerian parents on March 17, 1992. He's a stage, film, and television actor. He played Danny Curtis in Becoming Human (2011), Chris Tanner in 24: Live Another Day (2014), and several voice roles on television. As a film actor, he starred in Half of a Yellow Sun (2013), the Star Wars sequel trilogy, Pacific Rim Uprising (2018), The Woman King (2022), and They Cloned Tyrone (2023).
Hakeem Kae-Kazim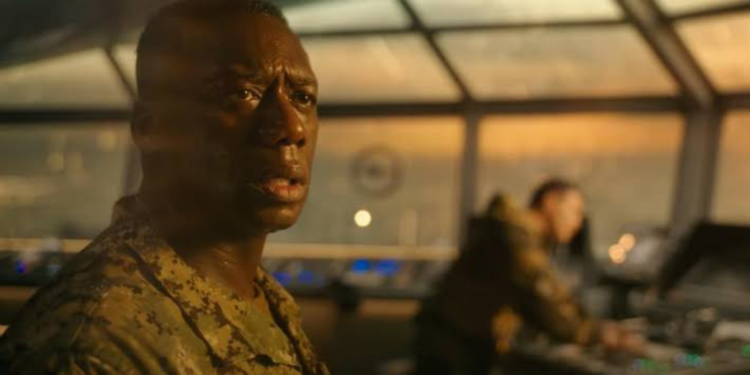 Hakeem Kae-Kazim was born to Nigerian parents in Lagos, Nigeria, on October 1, 1962. He's an actor and producer with notable works in film and television. He played Mr. Manyeke in Grange Hill (1994), Colonel Ike Dubaku in 24: Redemption (2008) and 24 (2009), Mr. Scott in Black Sails (2014–2016), Cesil Colby in Dynasty (2017–2019), and Zeus in Troy: Fall of a City (2018). On the big screen, he starred in Hotel Rwanda (2004), Pirates of the Caribbean: At World's End (2007), X-Men Origins: Wolverine (2009), Half of a Yellow Sun (2013), and Godzilla vs. Kong (2021).
Charlize Theron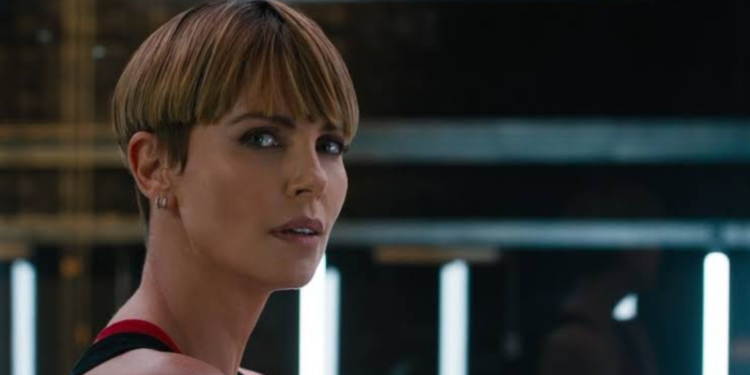 Charlize Theron was born in Benoni, Transvaal Province, South Africa, on August 7, 1975, to Afrikaner parents. Although she became an American citizen in 2007, she has retained her South African citizenship and openly regards herself as a "White African." Theron is more of a film actress than a television actress. However, she played Rita Leeds in 5 episodes of Arrested Development in 2005.
As one of the highest-paid actresses in the world and undeniably one of Hollywood's biggest actors of African descent, she has starred in several Box Office hits. These include The Devil's Advocate (1997), Æon Flux (2005), Hancock (2008), Snow White and the Huntsman (2012), and Prometheus (2012). Others are Mad Max: Fury Road (2015), The Fate of the Furious (2017), The Old Guard (2020), The School for Good and Evil (2022), and Fast X (2023).
Lupita Nyong'o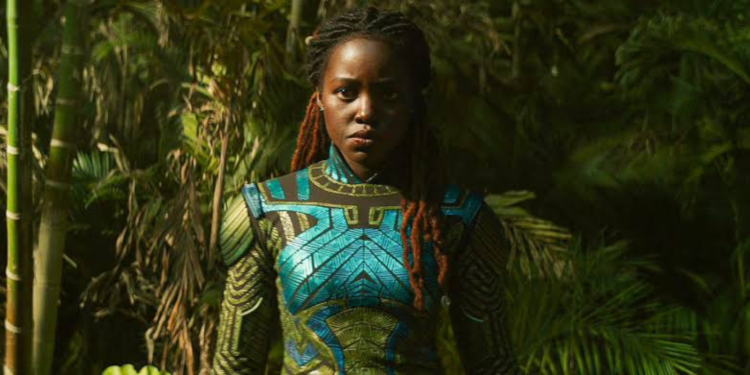 The actress was born Lupita Amondi Nyong'o in Mexico City, Mexico, on March 1, 1983, to Kenyan parents. Nyong'o returned to Kenya with her father before her 1-year birthday and was raised there. She played Ayira on the MTV Base drama series Shuga (2009–2012). She voiced Maz Kanata on Star Wars Forces of Destiny (2017–2018) and Star Wars Rebels (2018). Nyong'o has starred in movies such as 12 Years a Slave (2013), Queen of Katwe (2016), Black Panther (2018) and its 2022 sequel, Us (2019), and The 355 (2022). Nyong'o will star in the sequel A Quiet Place: Day One in 2024.
Chiwetelu Umeadi Ejiofor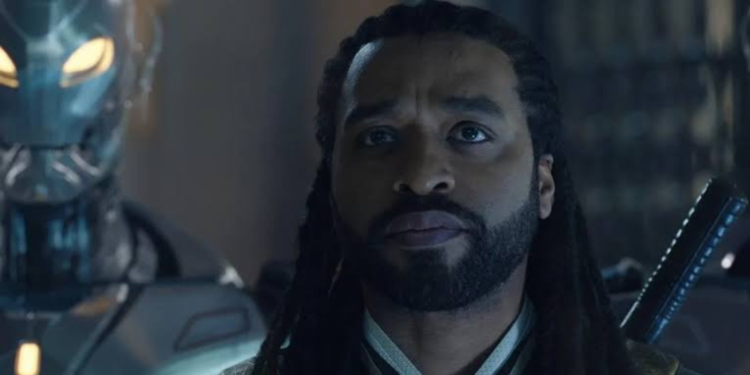 Chiwetel Umeadi Ejiofor was born to Nigerian parents in Forest Gate, London, England, on July 10, 1977. He has credits as a stage, film, and television actor. Chiwetel played Faraday in the short-lived Showtime science-fiction drama The Man Who Fell to Earth (2022). He made his film debut in Amistad (1997). His other notable acting credits include Inside Man (2006), American Gangster (2007), 2012 (2009), Salt (2010), 12 Years a Slave (2013), The Martian (2015), and Doctor Strange (2016) and its sequel, Doctor Strange in the Multiverse of Madness (2022). Others are Mary Magdalene (2018), The Lion King (2019), and The Old Guard (2020). As one of the busiest Hollywood actors of African descent, his upcoming movies include the Venom sequel and Rob Peace.