Brooke Ellen Bollea (born May 5, 1988) is a wrestling royalty, better known by her stage name Brooke Hogan. She's the daughter of the famous professional wrestler Hulk Hogan. Brooke started off her career with music and appeared with her dad, Hulk Hogan, on a 1-hour special on VH1 to promote her album. This one-hour special pulled in massive ratings and landed the Hogan family their own TV show, Hogan Knows Best (2005 – 2007).
Brooke Hogan went on to become a successful singer and released her debut album Undiscovered in 2006, preceded by her single "About Us" which entered top-forty on the Billboard Hot 100 Chart. Besides music, Brooke Hogan has also appeared in WWE and TNA (now Impact Wrestling) alongside her father. She has also acted in various films, modeled, worked on extending plays, had her own show, and much more. Brooke Hogan has 1200+ posts on her Instagram so we went to the bottom of her Instagram grid and scoured through her finest pictures. This article lists her top 10 photos on Instagram.
1. Brooke Hogan Loves Her Dad Hulk Hogan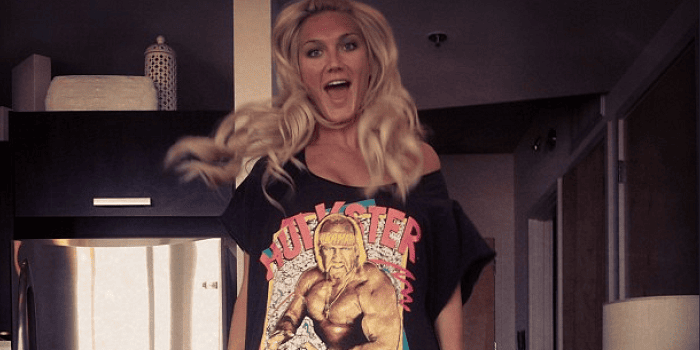 From her music career to her appearances in WWE and TNA, and beyond — her father has helped her throughout. The show Hogan Knows Best highlights Brooke Hogan's efforts and Hulk Hogan's protective nature. She has also had a great relationship with her mother, Linda Hogan (Hulk Hogan and Linda Logan separated in 2009), and her brother Nick Hogan (although little is known about him).
2. She Loves Staying Fit
Brooke uploaded this picture with the caption, "As a tall girl, I get almost every insult you can imagine. A guy once asked me if I was a man. I replied, No, but if you lifted, you could look like one too! Don't listen to the haters. Love yourself and keep shining! Heathy is the new happy and strong is the new skinny!" She clearly has inherited fitness-loving from her father and her whole Instagram is a testimonial to her love for staying fit!
3. Brooke Hogan Was the First FHM Cover Model Under 21 Years Old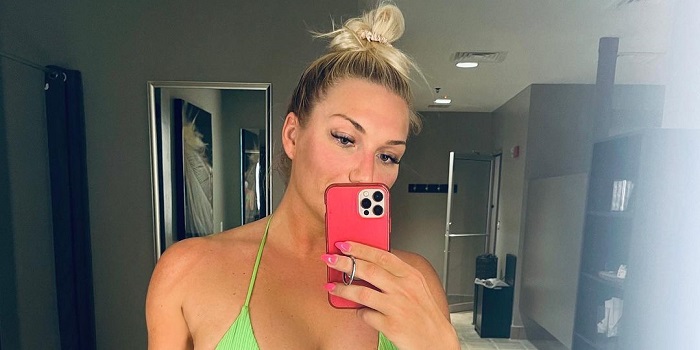 In the November 2006 edition of FHM, Brooke Hogan became the first FHM cover model under 21 years old. Due to her age, the executive publisher and president of FHM declared that there would be no advertising of liquor in this edition. Why? So no audience under 21 years should be exposed to it because of their marketing. Her FHM cover photo is accessible on the internet easily. But this spicy photo of Brooke down her Instagram grid is hard to come by.
4. She Used to Have Her Own Reality Show
After the show, Hogan Knows Best was over due to the controversies involving Brooke Hogan's immediate family members, VH1 reached out to Brooke Hogan for her own reality TV spin-off, called Brooke Knows Best. As opposed to seeing her alongside her protective father in Hogan Knows Best, Brooke Knows Best showed Brooke Hogan in a new light. She wasn't dependent on her parents anymore and featured her dealing with problems with her music career and with her friends Ashley and Glenn.
5. Brooke Hogan Once Made a Diss Song About The Hills Star Heidi Montag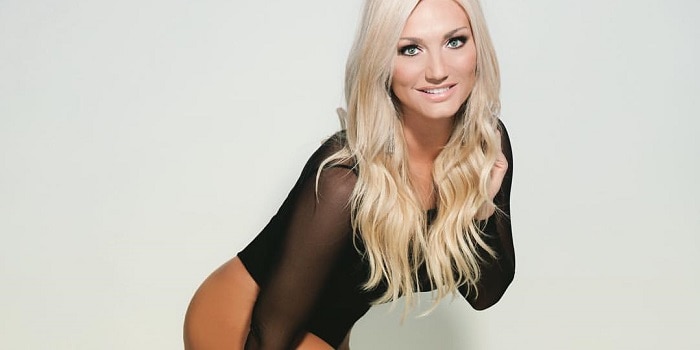 On July 4, 2009 — Brooke Hogan released a mixtape called The Judgement Day. There was a song called "Ur Not That Hot" in it. It was seen as a diss toward The Hills star, Heidi Montag. The song also had a fake voicemail that was sent from Montag to Brooke Hogan. Brooke Hogan has released 2 non-album singles, 2 albums, and one mixtape in her music career. But since her second album, The Redemption wasn't a success she took a break from music. She then released a song called "Taste Like Summer" in 2022 — the picture is from the same song's cover photoshoot.
6. She Did Her Film Debut in Sand Sharks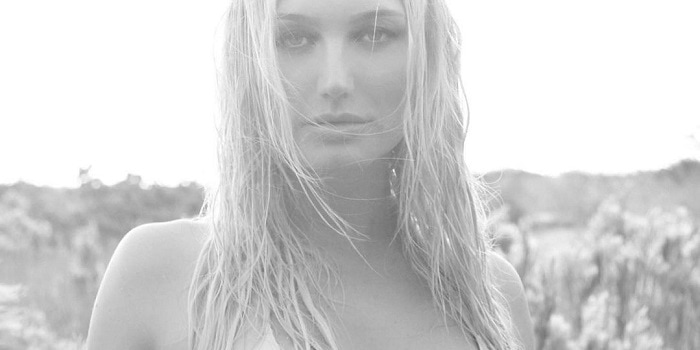 Brooke Hogan has around 18 film and TV credits. However, most of her TV performances have been in reality TV. She made her film debut as Sandy Powers in Sand Sharks.
7. Brooke Hogan Loves Her Friends, Family, and Cousins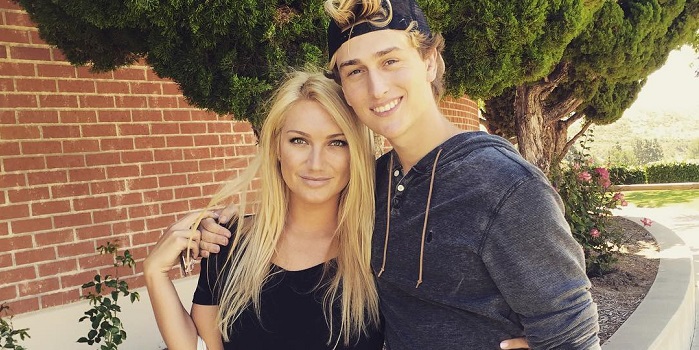 In Brooke Knows Best, Brooke Hogan was constantly seen with her friends. Her Instagram is loaded with pictures of her with her friends. In this picture, Brooke Hogan is seen hanging out with her cousin, whom she dearly loves, as per her caption.
8. Brooke Hogan Has Starred in Two Extended Plays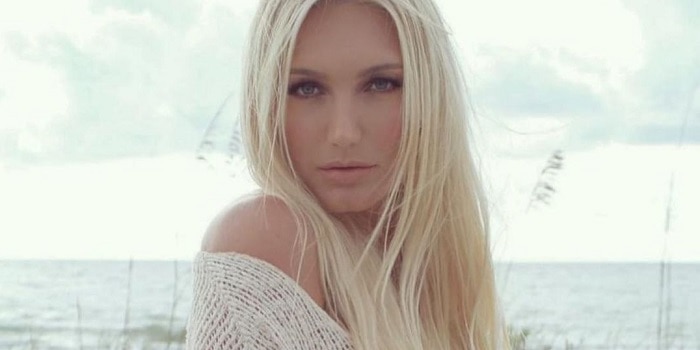 The first is I Wanna Be Your Girlfriend which was released in 2015 and is available on CD as well as digitally. The 2nd play is So Many Summers, released in 2018, and available for a digital download only. Both the plays were driven by the MollyDog Entertainment label.
9. Brooke Hogan's Fashion Sense Is Immaculate
This black-and-white picture of Brooke Hogan in long leather shoes, floral dress, and straight hair at the countryside is beautiful! We know that she certainly loves to dress up. Her Instagram serves as a testimonial for her immaculate fashion sense and this picture puts a stamp on it.
10. She's Super Confident in Her Skin and Who She Is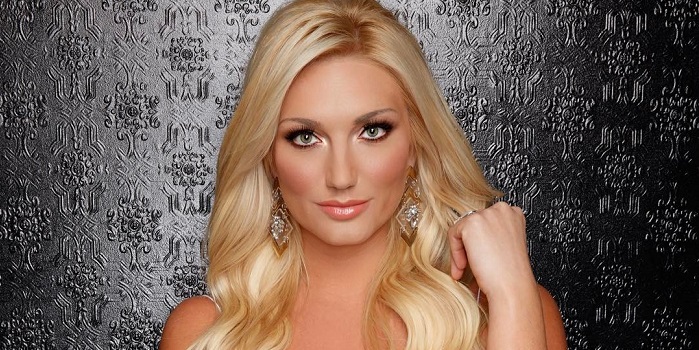 She posted this picture on her Instagram with the caption, "He asked me what my favorite position is. I told him, It's CEO." Well, her body language certainly seconds that. So our takeaway from her Instagram grid is that Brooke Hogan is confident, smart, a multi-faceted artist, a fitness enthusiast, and extremely beautiful. The best part? She knows it but she's well-grounded.