Charting Anne Heche's career arc requires navigating through a blend of personal resilience and artistic versatility. Born on May 25, 1969, in Aurora, Ohio, Heche emerged from an early life marked by hardship. She was raised in a highly religious household, and her first job was at a hamburger stand. She sang songs from Annie to attract customers. To carve a path in Hollywood that was both distinctive and admirable, she had to work hard and rise up from theatre.
Her flawless adaptability in roles spanning from romantic comedies to gritty dramas firmly established her as a force to be reckoned with. So Anne Heche's journey was not just another Hollywood story. Instead, it was a testament to the power of determination and authenticity that takes an individual to higher highs. This article highlights Anne Heche's best movies. Let's get started.
1. "Donnie Brasco" (1997)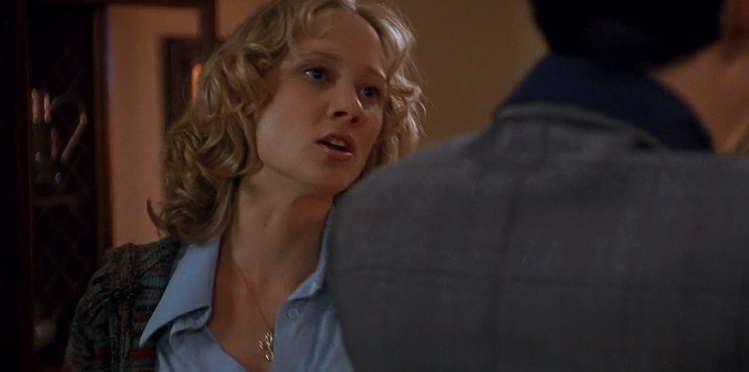 In this gripping mafia film starring Al Pacino, Heche renders a compelling performance as an undercover agent's wife. Her subtle portrayal of a woman torn between love and fear showcases her extraordinary talent for nuanced roles. Needless to say, it's a highlight of her filmography. The movie is based on a true story and is directed by Mike Newell.
2. "Six Days, Seven Nights" (1998)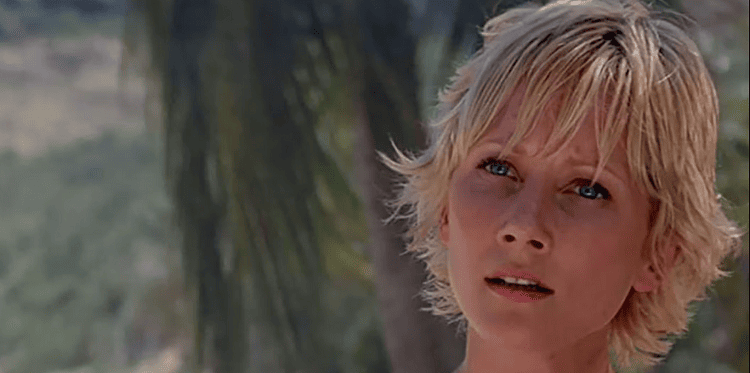 Undoubtedly one of Anne Heche's best movies, this action-comedy adventure casts Heche alongside Harrison Ford. Her fiery character and dynamic chemistry with Ford provide a delightful counterpoint to the film's thrilling plot. Altogether, it proved her mettle in light-hearted roles. The movie also stars Danny Trejo and the FRIENDS actor David Schwimmer.
3. "Wag the Dog" (1997)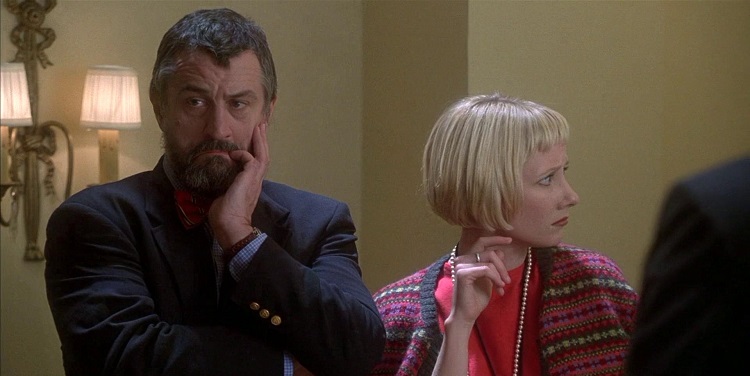 In this political satire, Heche holds her own against heavyweights Robert De Niro and Dustin Hoffman. As a savvy political aide navigating a PR crisis, her adept portrayal underscores her ability to deliver standout performances in ensemble casts. Anne Heche actually won the award for Best Supporting Actress in the National Board of Review Awards for this role.
4. "Volcano" (1997)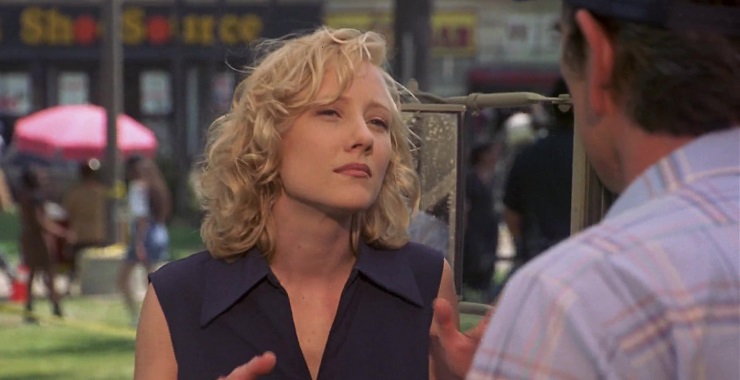 This disaster film saw Heche demonstrating her range in a high-stakes thriller. As a seismologist battling a volcanic eruption in Los Angeles, her character's resolve offers a glimpse into Heche's capacity for embodying strong female roles. In one particular scene, Heche and co-star Tommy Lee Jones had to escape an oncoming river of lava. The "lava," however, was actually a brightly lit orange pathway. Naturally, it was a challenge for the actors to exhibit genuine fear and urgency. Heche mentioned how the film pushed her to imagine the unimaginable — and as a result, expanded her skills as an actress. Needless to say, this is one of Anne Heche's best movies.
5. "Psycho" (1998)
In Gus Van Sant's controversial remake of Alfred Hitchcock's classic, Heche stepped into Marion Crane's iconic role. Her courageous choice to take on such a seminal character is indicative of her fearless approach to her craft. Before Heche, Drew Barrymore was also considered for the role, but eventually, Anne Heche was cast.
6. "I Know What You Did Last Summer" (1997)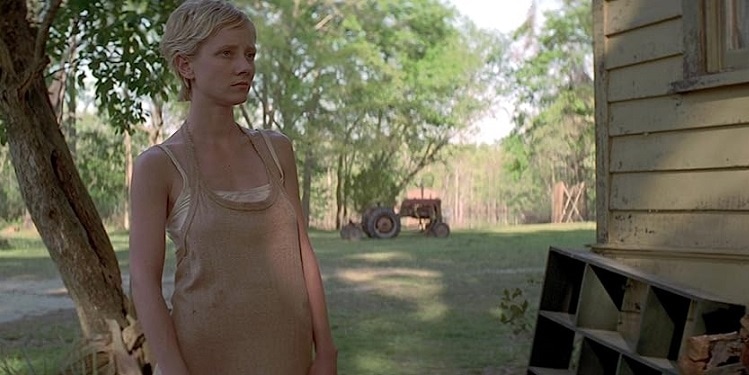 Heche plays the mysterious Melissa Egan in this cult classic slasher film. Her eerie and disquieting performance contributes significantly to the movie's atmospheric tension. Her performance showcased her adeptness at breathing life into intriguing and unconventional characters. I Know What You Did Last Summer, as a movie, is worth watching for anybody looking for a horror/thrill dose.
7. "Birth" (2004)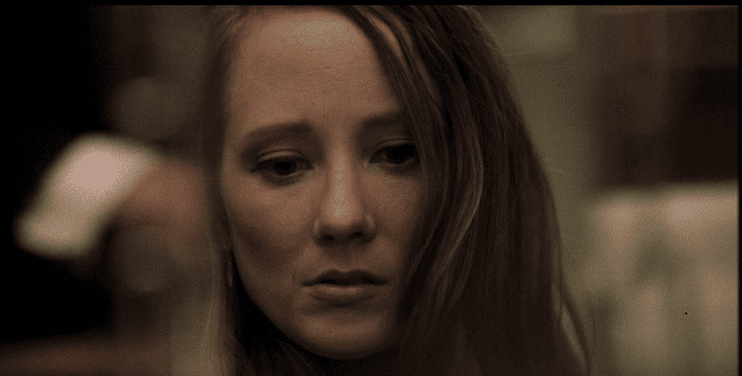 In this psychologically complex film, Heche delivers a subtle, evocative performance as Clara. Her character's interactions with Nicole Kidman's protagonist add to the mysterious and haunting atmosphere of the movie. Jonathan Glazer's drama, Birth, is a must-watch for anybody looking for a mystery drama to get going with their day.
8. "John Q" (2002)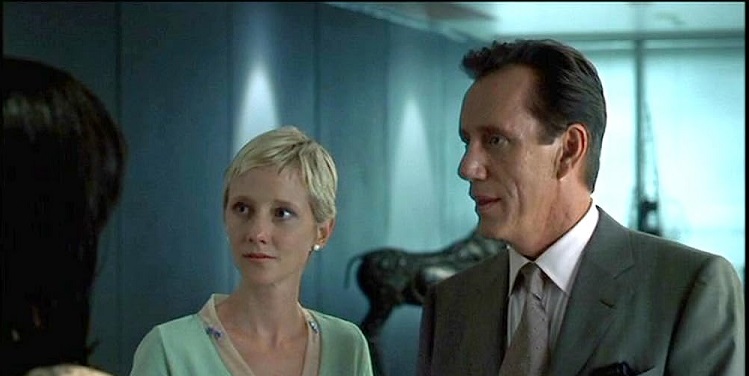 Heche gives a sterling performance in this gripping drama, playing a hospital administrator Rebecca Payne dealing with a desperate father, portrayed by Denzel Washington. Her portrayal underscores her ability to hold her own in a high-stakes narrative, further cementing her standing as a versatile actress. John Q is an interesting, compelling thriller drama and a must-watch for everyone.
9. "Spread" (2009)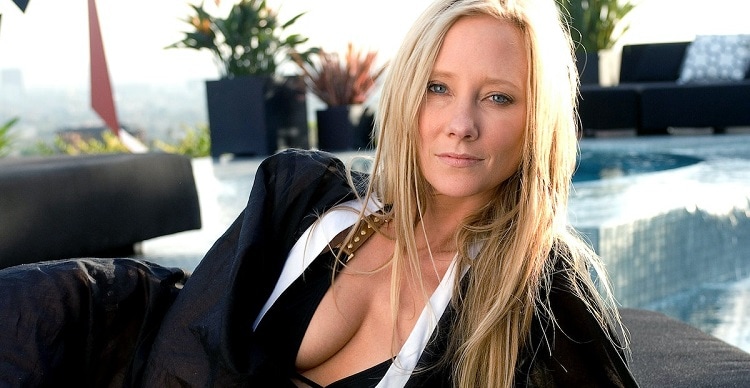 In this provocative drama, Heche plays a wealthy older woman who gets involved with a young gigolo named Nikki (Ashton Kutcher). Her dynamic performance, blending vulnerability with assertiveness, demonstrates her talent for navigating complex character arcs and exploring the emotional intricacies of unconventional relationships. The film has a typical Kutcher rom-com vibe, and having Anne Heche in a lead role makes the film all the more dynamic.
10. "Cedar Rapids" (2011)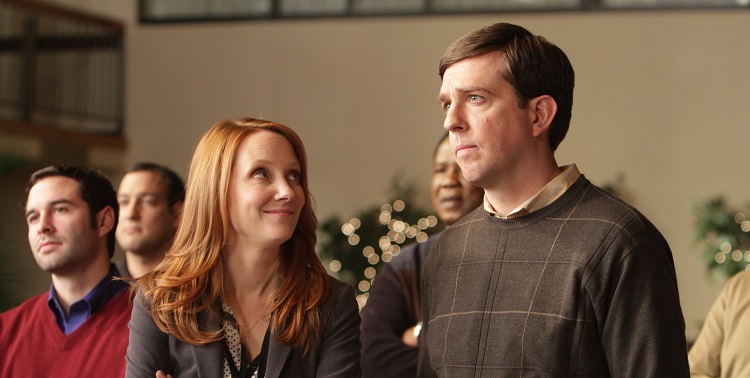 In this quirky comedy, Heche's character shines as an insurance agent attending a convention. Her heartfelt and humorous performance, coupled with her chemistry with co-star Ed Helms, underscores her ability to bring depth and charm to a wide variety of roles. Anne Heche plays Joan Ostrowski-Fox. Given the film's plot and acting by individual actors, it's clear that the movie required a lot of spot-on, spontaneous improvisation.