In the realm of Hollywood, there are some actors who imprint their undeniable charisma on every role they adopt, and one such personality, whose trajectory has gracefully meandered through both comedy and drama, is Ashton Kutcher. Emerging from the cornfields of Iowa, Kutcher's natural charm and comedic timing propelled him onto the global stage very early on. This piece aims to illuminate the bright constellation of his career, focusing on eight of his standout roles.
From a clueless teenager in a beloved sitcom to a rancher grappling with family and life, and more. Immerse yourself in this exploration of his eight most significant characters, and appreciate the depth and breadth of this underestimated actor's repertoire. Let's dive into the captivating world of Ashton Kutcher, by revisiting his best roles in movies and TV shows.
1. Michael Kelso in That '70s Show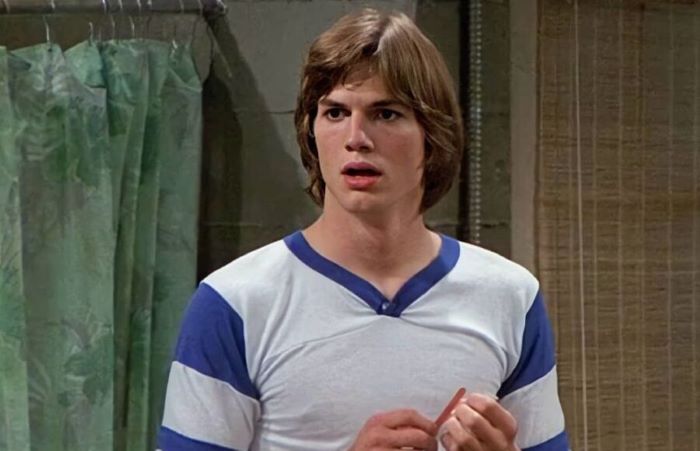 In the nostalgic, laugh-inducing series That '70s Show, Ashton Kutcher flawlessly embodied the character of Michael Kelso. With his hilariously clueless remarks and undeniable charm, Kutcher made Kelso unforgettable. His expressional comedy, along with his uncanny ability to present Kelso's naivety and obliviousness with endearing sincerity, ensured this role remains a staple of his career. The role of Michael Kelso, a teenager in the 70s, continues to resonate with audiences even today.
2. Jesse Montgomery III in Dude, Where's My Car?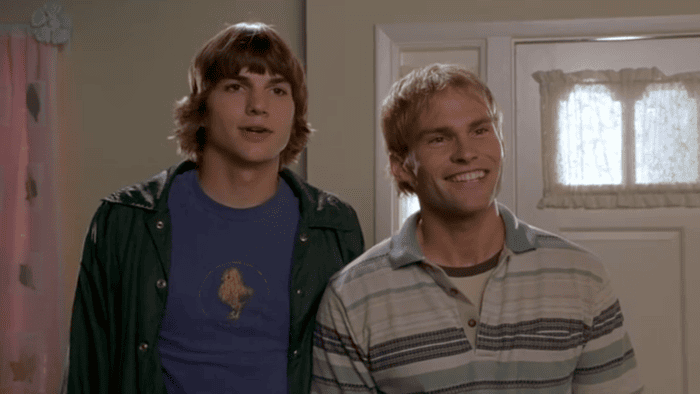 Dude, Where's My Car? saw Kutcher bring to life the character of Jesse Montgomery III, a laid-back, somewhat confused individual. This comedic adventure highlighted Kutcher's talent for bringing humor to absurd situations. His unique blend of bewildered innocence and comedic timing is a cornerstone of the film's appeal, capturing audiences with a perfect performance, unique to Kutcher's style.
3. Colt Bennett in The Ranch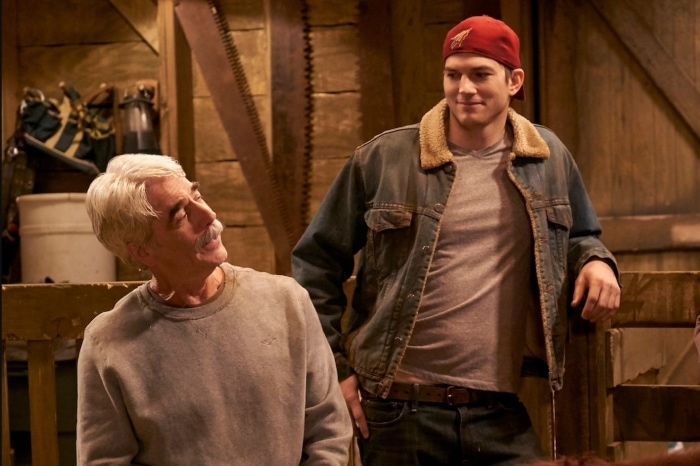 In the Netflix series, The Ranch, Ashton Kutcher steps into the worn boots of Colt Bennett, a character as complicated as the Colorado landscape the show calls home. Once a promising high school football player with dreams of professional glory, Colt's journey took a detour, leading him back to his family's struggling ranch. This role shows a new side of Kutcher, one where his comedic abilities blend seamlessly with an underlying dramatic tension.
His portrayal of Colt is multifaceted and grounded. We see the character grapple with personal failures, family conflicts, challenging romantic relationships, and the pressures of preserving the family legacy in the face of adversity. It's a performance that offers depth, humor, and poignancy, all at once. This role stands as a testament to Ashton Kutcher's range, proving his ability to portray mature, complex characters with unrivaled one-liner comedy that hits home.
4. Evan Treborn in The Butterfly Effect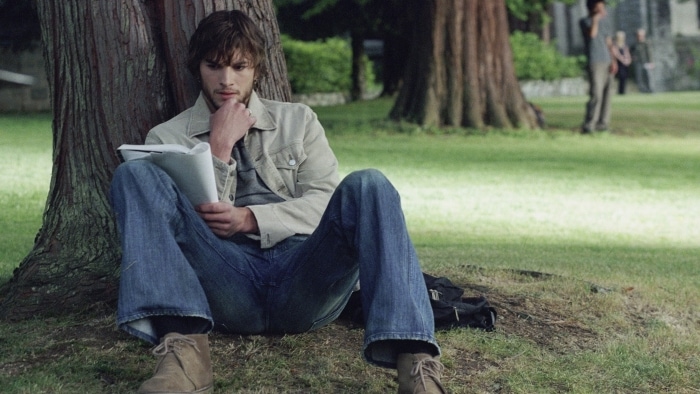 The Butterfly Effect offers a stark departure from Ashton Kutcher's comedic roots. Evan Treborn was a character caught in a chaotic cycle of time travel and reality-altering consequences. Kutcher's portrayal ensured a convincing, layered performance. His sensitive portrayal of the emotionally disturbed character, agitated with an unimaginable burden, significantly broadens our perception of his acting capabilities.
5. Walden Schmidt in Two and a Half Men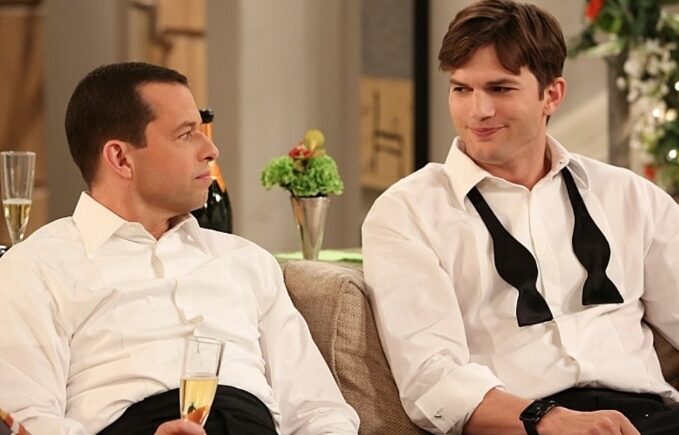 Inheriting a role in the wildly successful Two and a Half Men after Charlie Sheen's departure was no easy feat. Ashton Kutcher, however, filled the void created after Sheen's departure with his charismatic portrayal of the billionaire Walden Schmidt. Kutcher proved he was more than up to the task. His character, a combination of wealth and innocence — brought a fresh dynamic to the show. Kutcher's lovable goofiness infused Walden with a distinctive charm, ensuring the sitcom's continued success. His comedic timing and on-screen chemistry with the ensemble cast added a new layer of humor to the beloved series.
6. Nikki in Spread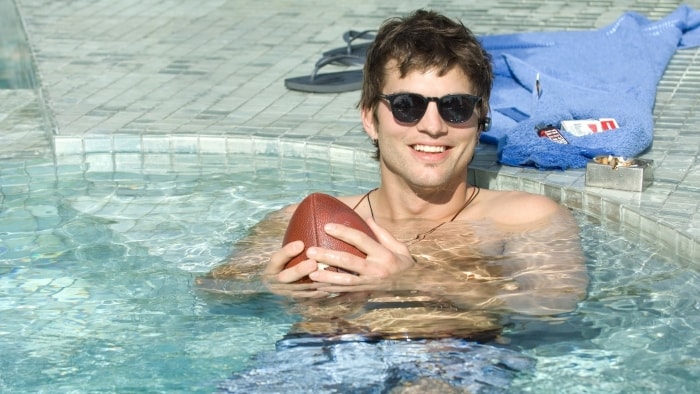 Spread featured Kutcher as Nikki, a charming and manipulative womanizer living a life of luxury in Los Angeles. His charismatic performance, coupled with the narrative's exploration of manipulation and superficiality in the LA dating scene, offers a darker side to Kutcher's typical roles. The role showcased his ability to navigate morally complex characters, further extending the spectrum of his acting skills.
7. Randy in Valentine's Day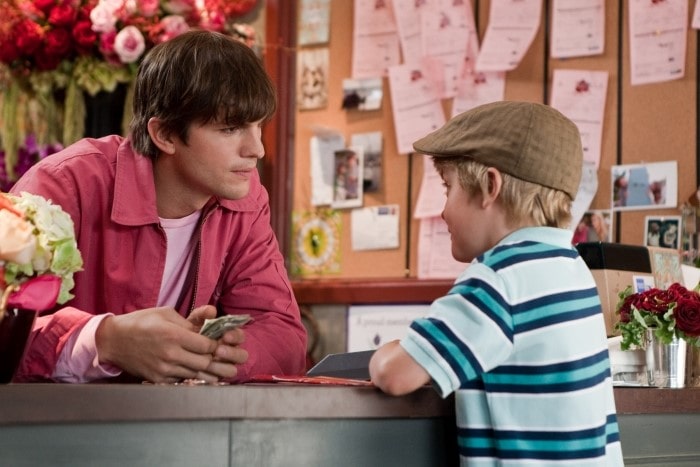 As Randy in the ensemble romantic comedy Valentine's Day, Kutcher delivered a warm, likable performance. Randy, a florist navigating the turbulent seas of love, offered an engaging display of Kutcher's romantic comedy chops. His performance was imbued with charm and relatability, providing audiences with both heartwarming and poignant moments that perfectly encapsulated the spirit of the holiday.
8. Steve Jobs in Jobs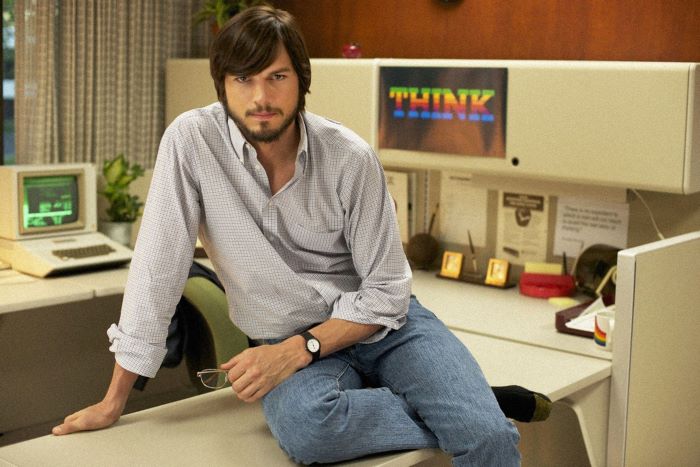 Taking on the role of tech visionary Steve Jobs in the biopic Jobs, Kutcher faced the challenge of portraying a well-known public figure. However, this is easily one the best roles across movies and TV shows in Ashton Kutcher's filmography. With a meticulously crafted performance, he brought to life the complexity, charisma, and ambition of the Apple co-founder. From Jobs' infamous intensity to his innovative mindset, Kutcher managed to capture the essence of a man who shaped the technological landscape. This role added a significant feather to Ashton Kutcher's cap, demonstrating his ability to step into the shoes of iconic figures.