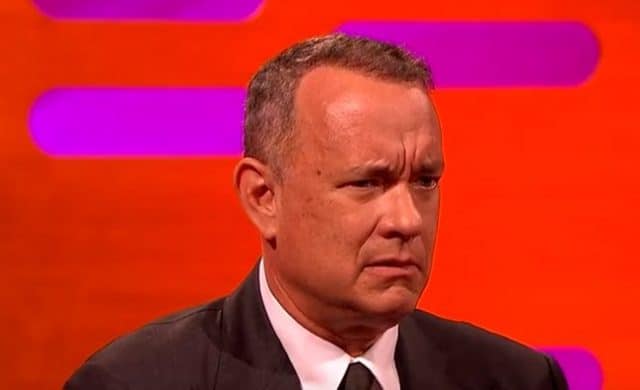 One of the best things about Youtube is that we Americans get to run a search for whoever we want and we wind up finding gems in not only our country but in foreign lands too. You might remember the name "Graham Norton" because he had a short lived show here called The Graham Norton Effect. While that show didn't make it here, he's still very big over in England where he hosts "The Graham Norton Show."
And as you'll see he gets A-list talent on his show all the time. The show, hosted on BBC has some moments that we've unfortunately never experienced. I came across this little gem today. Turns out it was actually a couple of months ago. Tom Hanks and Joseph Gordon Levitt were guests on the show when the subject of Clint Eastwood came up. Hanks then went into what it's like to experience working with the legendary actor and director.
But there was a point at which Hanks then goes into what appears to be an impression of the stone faced Eastwood. While it's not necessarily spot on, it's just funny to watch Hanks get into this character. People always seem to forget that Tom Hanks began in comedy, but he constantly reminds us of his humor. Never forget 80s Tom Hanks people. Never. Check out the clip below:
Tell us what's wrong with this post? How could we improve it? :)
Let us improve this post!