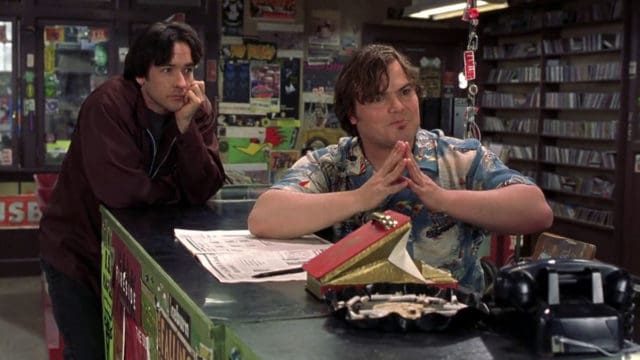 There are some positives and some negatives to the idea of High Fidelity becoming a female-led TV series on Disney's streaming service. The service won't be out until next year, but the House of Mouse is already gearing up for a huge open and a great run as one of the next in line to be a premier streaming giant. But right as of now the idea of remaking and rebooting so many different shows and movies is becoming kind of tiresome. Some of them might deserve it, others would have people agreeing that they don't need to be touched, and some just make people wonder why they were ever brought back. High Fidelity was an interesting story but was still highly forgettable.
The good thing about bringing it back as a female-led series is that it will offer a new perspective. While some people might claim that the original included a man that did nothing but whine about his past loves and how he screwed things up, it seems fair to say that a woman would do the same thing but in a different way. The sad part of that however is that people might not call it whining when a woman does it, they might go so far as to call it being contemplative. Yeah, contemplative in a very self-pitying way. But the female-led cast would also bring in another mindset that would possibly change the story around just enough so that it could begin to find an upbeat way of looking at things in a quicker manner. Let's face it, guys do brood a lot, but we don't tend to bury our faces in a bucket of ice cream when we're depressed. Yes, that was stereotypical, but so is saying that guys will seek the bottom of a bottle when they feel down. It's a stereotype on both ends, but it's all too real to be honest.
The only real negative that can be deduced at this point, and you could argue as to whether it's a negative or not, is that the show would have to be given more of a PG-13 feel since the film was rated R. That doesn't seem like it would be too terribly difficult since there wasn't a whole lot in the film that would be missed if it was taken out. Fans of the film might disagree but the average person on the street might never have heard of this film, let alone watched it, so it seems like it'd be a safe bet they wouldn't miss anything if they watched the series. Aside from that it kind of sounds like a TV series would be the right way to go to expand on this idea a bit, though again, the remakes and the reboots are starting to get a little out of hand. There's some hope that it could be something positive and worth watching so it's enough to say that people will be looking forward to the series as of next year hopefully.
We'll have to see how Disney works as a streaming service.
Tell us what's wrong with this post? How could we improve it? :)
Let us improve this post!