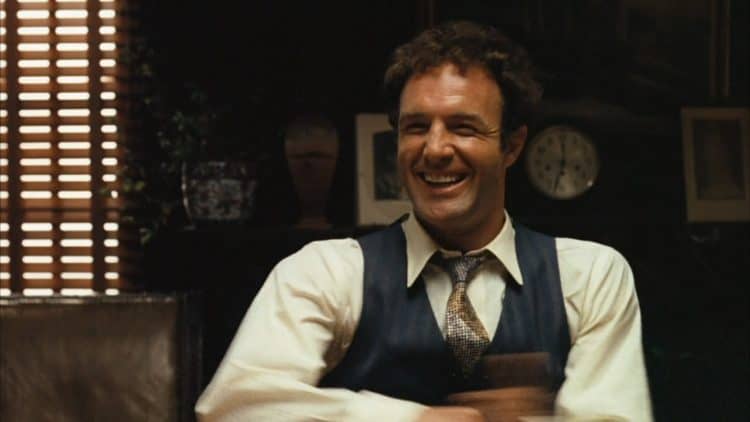 Actor James Caan is one of the most famous faces in Hollywood, and the world is mourning his untimely death. The talented actor died on July 6, 2022, in Los Angeles, and his family asked for privacy following the announcement of the icon's passing. There is no official cause of death announced as of July 11, 2022, but the world continues to mourn. Some of Hollywood's biggest stars have shared their love, their respect, and their profound sadness at the passing of this legendary actor. From The Godfather to Get Smart to Misery, he was a man supremely talented and versatile, and he will be missed. While the world mourns this beloved actor and discusses his many roles and his epic talent, we want to discuss the many women who might miss James Caan. After all, he was a lover. Married four times, he was a man who loved love, and we want to discuss the women he loved throughout his life. They are likely mourning the most.
Dee Jay Mathis – James Caan's First Wife
She was the very first Mrs. James Caan. She wed Caan in 1961 and remained his wife until they divorced in 1966. Their only daughter was born in 1964, and the couple chose to name her Tara.
Sheila Marie Ryan – the Second Mrs. James Caan
It was a full decade before Caan decided he would remarry. He married Sheila Marie Ryan in 1976, and she would go on to become his second wife as well as his most short-lived marriage. The couple divorced only a year after their wedding. Their son, Scott, was born the same year they wed. This might be his shortest love story, but it is one of the more interesting of his love stories. For one, his second wife once dated the famous Elvis Presley, and the couple chose a famous crime boss to become their son's godfather. Andrew Russo is the head of the Colombo crime family, and he's a long-time friend of Caan. Ryan wasn't just a famous ex-girlfriend of Elvis Presley, either; she was also a Playboy Cover Model. Sadly, she passed away in 2012 at the young age of only 60.
Ingrid Hajek – The Third Mrs. James Caan
It would be well over a decade before this man would wed a third time. He took Ingrid Hajek as his wife in September of 1990 (13 years after divorcing his second wife) and they were married for around 3.5 years. Their divorced occurred in March 1994. Their son, James Alexander, was born in 1991. His marriage was short, but it was also the one with the most controversy as he was accused of cheating on his wife with a notorious madame during the course of their marriage.
Linda Stokes – The Final Mrs. Caan
His fourth and final wife was Linda Stokes, who he married rather quickly (for Caan) following his third failed marriage. This couple married in October of 1995. Together, they welcomed two children. Their son James Arthur was born in 1995, and their son Jacob Nicholas was born in 1998. Their marriage was not only his last but also his longest. This couple was married for more than 20 years, divorcing in 2017 after the actor filed under the pretense of irreconcilable differences.
The Single Most Interesting Relationship of James Caan
While James Caan was married to four beautiful women throughout the course of his life, he was a man who did not like to be alone. He once famously told The Guardian in 1999 that how he liked to get over his divorces was by moving into the Playboy Mansion for a few months at a time. He liked the ladies, and the ladies liked him. He even admitted to engaging in sexual activities with many hookers over the years, though he made it very clear he never paid them in cash. "Hookers? Well, I never paid for them, you know. I just gave them all the cocaine they wanted," he said in the Guardian interview. But, at the end of the day, it is the question of whether or not he was involved with the infamous Madame Heidi Fleiss. She was adamant they were involved in an illicit affair in 1992 – she even visited him on the set of his film Flesh and Bone that year – but he is adamant that they were only friends. It's hard to say who is telling the truth, but it's not a secret that Fleiss is not someone anyone in Hollywood is happy to be associated with, so we may never know. At the end of the day, though, we hope that each of his living former wives is able to comfort their children and look back fondly on the happier portions of their marriages.
Tell us what's wrong with this post? How could we improve it? :)
Let us improve this post!