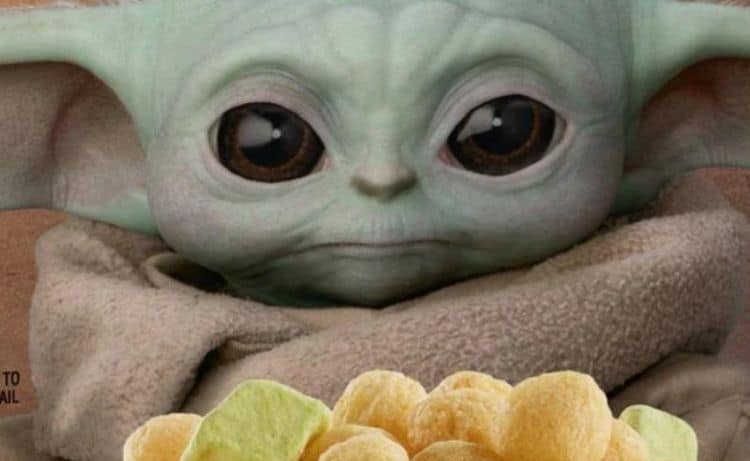 This was bound to happen since it's not enough to keep The Mandalorian, one of Disney+'s best shows since it became yet another streaming contender, alive and well with other marketing gimmicks, but now it needed its own cereal. Obviously there's a checklist somewhere of the things that need to happen and the products that need to be made to keep a show relevant and for some of them, cereal is on that list. It does make some kind of sense considering that Baby Yoda is about the cutest character that's been introduced in a long time, but there are moments when it does feel as though 'overkill' is the word of the day. At one point and time it was enough to see a cartoon monster on the cereal box or a famous athlete. Even the cartoon characters that have been featured on Lucky Charms and Frosted Flakes and many others have gained notoriety over the years. But a cereal based on a TV show, while nothing new or altogether bad, is enough reason to shake your head and roll your eyes, if for no better reason than because it's basically just Kix with marshmallows. Sweetened corn puffs, it says it on the box, and marshmallows, not some transcendent experience bound up in plastic and cardboard, but something that a lot of people have eaten over and over throughout their lives.
Yes, the feeling is at least a little cynical since it takes the idea of The Mandalorian down a commercialized road that some might have been hoping to see it avoid, though when something is attached to Star Wars there's almost the unspoken expectation that things are going to be taken this far. Plus, if there are cute characters in the show or movie then it's kind of an obligation to market them in a way that will reach the most people. It shouldn't be too hard to figure that some collectors have already managed to secure a box or twelve for themselves with the hope that many other consumers will simply buy the cereal and eat it while they'll be smart and keep it around for a while as a collector's item. Yes, there are people out there that do these thing and consider food items to have some sort of collector's value after a while. You know, long enough enough to let the corn puffs fossilize into golden nuggets that would break your teeth and the marshmallows to turn into pebbles that might actually do some damage if they were swallowed. Yeah, the thought alone should make most people queasy.
But it's a matter of marketing, and giving people something else to 'ooh' and 'ahh' over, so to be fair it's not the worst idea in the world and it's something that will probably increase revenue a little bit and continue keep The Mandalorian in the minds of the people since season 2 should hopefully be coming up in a few months and a lot of fans are already getting excited to see it. Likely as not a lot of us would binge-watch the second season if every episode came out at the same time, but thankfully the format has been one episode a week at this point, which is frustrating for some but actually kind of nice since it gives a decent amount of time to absorb what's happened and talk about what might happen next. Shows that appear with full seasons tend to be watched in a hurry and are discussed for a shorter amount of time afterward as they become old news in the face of new and more exciting events. So far The Mandalorian has been a favorite of many people, and it's likely that the format is a big part of it. Since the first season ended however the marketing has been kind of an up and down thing it feels since there are plenty of ways to enjoy the show by buying up one piece of merchandise or another, but at the same time it's gone the same route as the rest of the franchise, meaning that it's been mass-produced in a way that makes it feel as though it's bound to be a big sensation for a short amount of time before it too is relegated to memory. Plus, seeing as how there's no idea how many seasons the show will last, it's anyone's guess as to how well we're going to remember the show once it's over and done with.
The cereal is a cute and kid-friendly idea to be certain and there's a big hope that it will sell even though it might be a limited thing, but keep in mind, people will likely keep this around on their shelves just to say they have it. If it's there in a few years don't be surprised, but don't eat it.