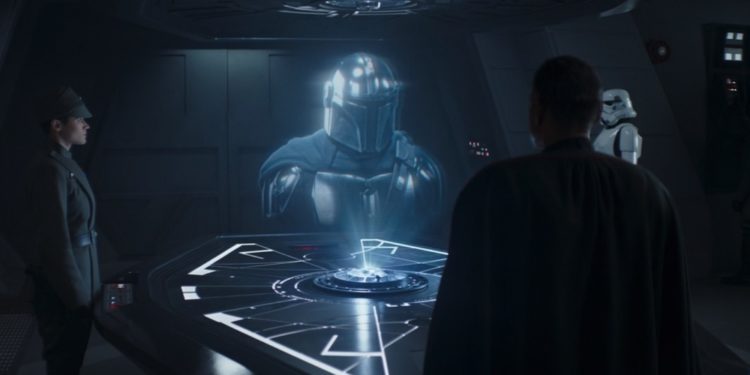 Boy, it feels like the second season of The Mandalorian just started. For all the bad things that have befallen upon us in 2020, television has sure kept us entertained. Since 2020 is soon coming to an end (seriously, hooray), the second season of The Mandalorian sure ended 2020's TV run on a high note. I'll just say, that was one amazing season finale. Overall, the second season was outstanding. It upped the ante with pretty much every aspect, the action, the story, and it brought back some familiar favorite faces. I'll just say, I'm going to talk about the future of the series and that means I'll dip into spoiler territory. So, if you haven't caught up, first of all, shame on you.
For real, this show is no joke making Star Wars great again. If you lost your faith in Star Wars recently, I get it, but trust me when I say that this show is worth a watch. It might just make you forget all about Rise of Skywalker. Yes, that's really not a bad thing. Spend some of that holiday time relaxing and enjoying some Star Wars material that's actually great.
Okay, now it's time to talk about the future of the series. Once again, I'll be talking about some very serious spoilers, so if you haven't caught up, click away. If I were to sum it up in a non-spoiler fashion, I'd say a lot happened and yes, there is a big cliffhanger. The finale had the perfect mixture of action, awesome character interactions, and there was even a surprisingly touching emotional moment. Oh, and there was also a surprise cameo, actually two, that really brought out the eight-year-old in me. It was truly glorious.
Now it's time to talk about the finale for the people who actually watched it. We all know what happened, but I'm sure we all have the same questions. Let's just get the post-credits scene out of the way, because just… what the Fett? Oh yes, Boba Fett's series is coming next December, another reason to be excited for 2021. The Book of Boba Fett will show everyone's first favorite bounty hunter act as the new warlord of Tatooine. I'm super stoked for this, especially now that Boba Fett is actually doing something other than just standing around looking cool. Now, he's back for the rebound and not holding back.
Will he ever cross paths with Mando ever again? I'd certainly like to think so, especially since Boba Fett is no longer really a villain. It seems like he's now taking on the anti-hero role, which makes me very curious to see how he'll develop in his upcoming series. Now that he's basically the new Jabba the Hutt, will he actually be a warlord or will he take the fight to some violent criminal syndicates that have been oppressing the citizens of Tatooine? Okay, and Bib Fortuna being back? I honestly did not see that coming. For real, I always thought he was dead!
I'm glad that Boba Fett is finally getting an actual story arc and I'm pumped for his series. Wherever his new journey takes him, I really hope he fights alongside Mando again. Maybe he'll even pay Cobb Vanth a visit for wearing his armor? I'm sensing some serious action coming.
Now back to our main player in the game. Yes, the big emotional moment was Mando having to part ways with Baby Yoda. Yes, I'm still calling him Baby Yoda, and so are all of you. A certain Jedi did sense Baby Yoda's power and he did find them. When Mando said his final goodbye to Baby Yoda, he removed his helmet and said an emotional, tearful farewell. The Jedi took Baby Yoda to train him and Mando tearfully watched them walk away. I'll admit, I pretty much had the same reaction watching it.
And who was that certain Jedi? Now we're getting into some deep spoiler territory, so prepare yourselves. This is the elephant in the room and we've had our theories. Was it Ezra from Rebels? Was it Mace Windu who hopefully survived the events of Revenge of the Sith? Or was it a totally new character that was created just for the show? Guess what? None of the above!
The Jedi who came to get Baby Yoda was the one, the only, Luke Skywalker. And it wasn't in the form of Sebastian Stan either. It was actually Mark Hamill with a young, CGI face. Sure, it was noticeable, but c'mon, seeing him again just made me go nuts. He'll be the one to train Baby Yoda and just when you thought that wasn't enough, R2-D2 was there to help lighten the mood. Heck, he was the one who actually made it easier for Baby Yoda to go with them. All he had to do was make those Artoo noises and move around and Baby Yoda instantly liked him. Such a great moment to see them again and it certainly makes me curious.
Now that Luke himself has appeared, I have no doubt that he'll be meeting Ahsoka in her show. Out of all the character interactions that we need to see, theirs is at the top of the list. It will happen, but the real question is, how did Baby Yoda end his training with Luke? We all saw what happened when Luke tried training the next generation of Jedi. For those who chose to forget The Last Jedi, Luke's temple was burnt down and Kylo Ren killed almost all of his students. There were those who chose to follow Kylo Ren, but those Knights of Ren were hardly a threat. Were those guys even Luke's disciples? I have no clue, but that's irrelevant now.
I just want to know if Baby Yoda was at the temple when Kylo Ren went rogue. If I had to guess, I'd say Baby Yoda would be powerful enough to take on Kylo Ren after Luke's training. I really don't think he was at the temple, but he and Mando reunited in season 3. Now because of the sequel trilogy, we might have to assume the worst and believe that Baby Yoda wasn't alive during those events. Heck, Mando probably wasn't either. Talk about Star Wars making us cry. Then again, it's possible Lucasfilm will find a way to retcon those and honestly, will anyone blame them? I probably won't.
I have a strong feeling that the third season won't come next year. We have to feel like much time has passed by before Mando and Baby Yoda reunite. Let's face it, their relationship is what really kept the show going. They don't have to meet in the first or second episode either. Here's another spoiler, Mando is now the owner of the Darksaber by right. Bo-Katan wants it, but in order to claim it, she must challenge Mando in a duel to the death. Does she really have to kill him though? I mean, Mando defeated Moff Gideon without killing him and the Darksaber now belongs to him, so does it really have to be a duel to the death?
I really want to see how that plays out. Will Bo-Katan actually try to kill Mando to claim the Darksaber or will she find some kind of loophole? That could be the focus of the first few episodes of the third season. Maybe Mando can even assist Bo-Katan in helping rebuild Mandalore. If he spends more time with her, he can actually learn more about the different Mandalorian groups and their ideologies. There's a chance he'll actually reunite with the Death Watch. Now that he's taken his helmet off in front of other people, I doubt they'll welcome him back with open arms. Mando can challenge the Death Watch and help Bo-Katan's group of Mandalorians seize power of Mandalore. If they dedicate a few episodes to this story arc before having Mando reunite with Baby Yoda, it'll continue the story of Mando and expand the lore of the Mandalorians.
Who's excited for season 3? I know I am. I'm confident the future of Star Wars is looking bright. Star Wars can be great again and The Mandalorian is the true spark that has lighten the fire.