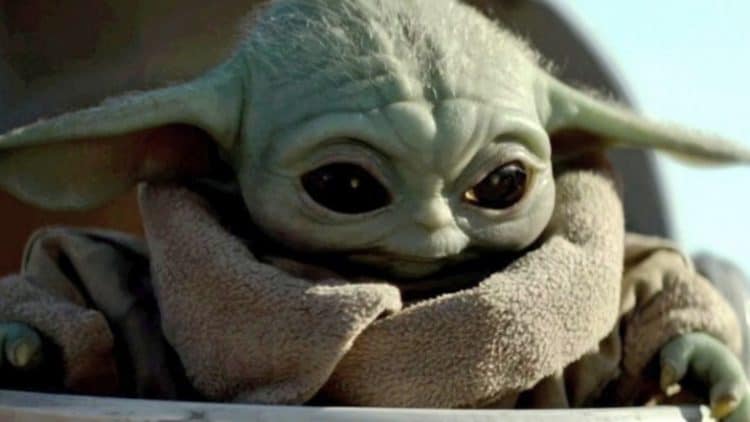 Theories run pretty wild and rampant when it comes to Star Wars, but if there's any truth to this one then people are going to absolutely lose their minds when The Mandalorian returns this coming October, as it's been said more than once once that Disney+ will be bringing the show back on time. But if Boba Fett and Fennec Shand, played by Ming-Na Wen, really are working for an Imperial remnant as it's being rumored then they're after Baby Yoda just as every other remnant will be to curry favor with Emperor Palpatine, who is very much alive during The Mandalorian as the most recent trilogy has revealed. The idea that Fett hasn't gone full tilt against Mando though raises a lot of questions since apparently the idea is that he was the one that Fennec was on Tatooine to meet, and seeing as how he had to escape a Sarlaac pit he might have still been recovering from the ordeal considering that The Mandalorian is coming not too far after Return of the Jedi. Still, five years after escaping one might think a character such as Fett would be able to get himself back to fighting shape and be able to put himself together. But as Christian Bone of We Got This Covered writes it might be that he and Fennec were hired on by an Imperial remnant and are actively hunting Baby Yoda, which means that we should be seeing Fett this coming season. He's not the only character that people are hyped for, but looking how deadly Fett has been said to be in the past it's likely that he'll be able to give Mando a good run, though it's also likely that Fett won't be coming out victorious this time either.
Boba Fett is a great example of how a minor character in a story can be hyped up beyond belief until they become such a fan favorite that they end up becoming just as much of a legend as any of the main characters but with very little screen time in comparison. The notorious bounty hunter has long been one of the most enticing characters in the Star Wars universe since it's believed that there's not a lot that he can't do. After all, he's one of the few bounty hunter that's figured out how to neutralize Force-users, and throughout his long run has been featured in several stories, whether they're canon or not, and has even gone head to head with Darth Vader at one point, escaping with his life, which is more than many have ever been able to say. There are already plenty of people that are comparing Mando and Boba Fett with one another such as De'Angelo Epps of CBR, who details the differences between the two bounty hunters and what makes them better or worse than each other. Taking into account that Boba Fett is far more ruthless and less inclined to give up on a bounty or have a change of heart it's easy to think that he and Mando are going to be at odds with each other when the season comes along, but also given the idea that Mando is an actual Mandalorian by culture if not by birth, and Boba Fett simply wears the armor and uses the weaponry, there's something to be said for meeting up with other Mandalorian's in the show, as it's been revealed that Katee Sackhoff will be joining the series as well, and fans are still hoping to see Rosario Dawson as Ahsoka Tano. Tack on Carl Weathers and Gina Carano as Greef Karga and Cara Dune, as well as Giancarlo Esposito as Moff Gideon, and the show already has a healthy compliment of talent that should be able to keep the fans on their toes from start to finish. I've said it more than once but I'll say it every time, I STILL want to see the Armorer come back, since something about her was just too enticing to think that she'll be a one and done kind of character.
To see Mando and Boba Fett match up though would be another treat since it might actually have to be a running theme throughout the season just to make it feel a though it's not a brush with destiny but more of a full-on collision between two men that follow their own codes and are bound to do things their own way. In a big way it does feel like Boba Fett would have a distinct edge on Mando since he has more experience, he's more driven, and he has a startling array of weaponry at his disposal. Someone might want to inform Ian Goodwillie of CBR, kindly, that Boba Fett's reputation has been earned in the books. Of course Mando is no slouch, but he's still learning a few things and this is why season 2 is already feeling as though it could be intense.