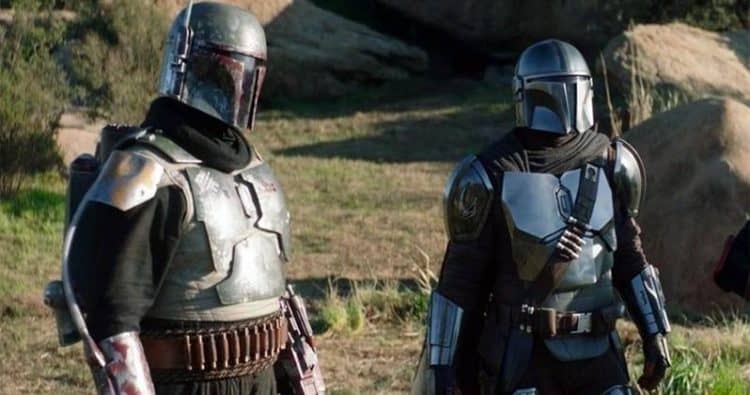 Which Star Wars Disney+ show are you most looking forward to? For me, it's the third season of The Mandalorian. I mean, who doesn't agree, honestly? Okay, there's also the Obi-Wan series, where we'll see the long-awaited return of Ewan McGregor. I'm with legions of Star Wars fans when I say that I can't wait for his return. However, my anticipation for the next season of The Mandalorian is astronomically high, especially after the way the last season ended. It was a beautiful combination of emotion, action, and a very awesome cameo. I just can't wait for the next season, but do we even have an idea for how the third season will begin?
Before I get even further into it, let me bring up a rather odd rumor surrounding the third season of The Mandalorian. So the finale of the second season brought back the legendary Luke Skywalker and that was a good cameo. What does that mean for the future of Baby Yoda, aka Grogu? Well, given the events of the sequel trilogy, it's safe to say that we kind of have an idea. In short, it's not a very happy one.
Kylo Ren betrayed Luke and destroyed his temple, killing some of his pupils. Was Grogu one of those pupils? We now know that Luke took Baby Yoda under his wing, but how do we know Kylo Ren didn't kill him after he betrayed Luke? We don't know, at least for now, but let's just take a minute to speculate what possibly could've happened if he did survive another Jedi purge.
Hence, the big rumor that's spreading on the web, and believe me, it's one that will divide the fans. According to some sites, including inverse.com, another popular Star Wars character will be making a grand return to The Mandalorian. That sounds exciting on paper, but there is a catch. The rumor suggest it will be a character that isn't nearly as beloved as Luke Skywalker. You want to know who it is? Here's a small hint: this character also has the Skywalker name. Well, not really, but that alone stirred up a lot of controversy. The next hint is that this character didn't exactly have the best character development.
Give up? Yeah, if you've made the unfortunate guess already, I'll just confirm that it is apparently Rey. Okay, now before you fans all go nuts, just keep in mind that this is still just a rumor. I originally read it from We Got This Covered and instantly thought it was one of their typical he-said, she-said speculation articles. However, they did reference inverse.com, so I decided to visit that site and read up on this interesting rumor. Now granted, they didn't really name their source, so it's possible this is just another speculation article, but I would be lying if I said this rumor didn't intrigue me.
Now whether or not this rumor is true is one thing, but I'd like to ask my fellow Star Wars fans one thing: do we even want Rey back? Better yet, does she even have to come back? And even if she does, do we want her anywhere near a beloved show like The Mandalorian? I mean, the events of The Mandalorian take place decades before the sequel trilogy even begins. Logically, it just doesn't make sense to include Rey in the third season of The Mandalorian. In fact, she probably doesn't have to be in any future season.
I can write a list as long as my arm that explains the many problems with Rey's character development, but my biggest gripe with her is that it felt like her story ended as soon as it began. Should she even consider herself to be a Skywalker? Probably not, but you what? I do believe Rey can return and be properly handled with better writers. I just wouldn't expect those better writers to be the ones behind The Mandalorian. Seriously, this rumor could be trash, but I don't want to ignore it. I mean, how can you? I'll entertain this rumor for now, because if there is some truth behind it, there may be a way they can make it work.
The only way the third season of The Mandalorian can squeeze in Rey is a time jump. Yes, the show takes place over three decades before the sequel trilogy, but that would be plenty of time for Baby Yoda to train under Luke and hone his abilities. Plus, when we first saw him, he wasn't really a baby. In fact, he's about fifty. By the time The Force Awakens came around, he would obviously be much older, but would he still look like a baby? It's possible, due to the slow aging process of his species, but we also need to think about how powerful he has become during his time with Luke.
Now if we keep that in mind, let's also wonder how his training was halted by Kylo Ren's insurrection. If he survived that purge, then it's possible he might cross paths with Rey. It would make some sense, given that they're both pupils of his, and let's also not forget that they can do that whole force healing thing. So let's just say the third season of The Mandalorian adds in Rey so she can meet Baby Yoda. Rey can be his new Jedi companion and possibly his new mentor if he still looks like a baby. But let's be real, if Rey is going to meet Baby Yoda, she has to meet Mando as well. If they do the time jump, no problem. We don't see Mando's face too much and if we do, they can easily make him look older with CGI and makeup.
But what about the other characters from the show? Did Mando settle his feud over the dark saber with Bo-Katan? I'm sure that wouldn't of taken so long, not to mention their revolution on Mandalore. And what of Cara Dune arresting Grand Moff Gideon? Then again, I'm not sure if we'll ever see her again, so maybe the time jump can work in their favor. But The Mandalorian doesn't have to implement the time jump right away. They can show us how the other stuff plays out, and then do the time jump when it becomes time to bring back Baby Yoda.
What will their reunion be like? Boy, I'm tearing up just thinking about it. But if Rey comes around, it will be interesting to see how Mando interacts with her. Maybe it could lead to the Mandalorians finally making peace with the Jedi? It could also lead into the ultimate alliance.
So that's a lot of speculation for just one rumor that may or may not be true. If you hate Rey, I get it, but can she be used better in The Mandalorian? It's possible, and I kind of want to see it. If it does, then Rey can get some proper character development. If not, then that just means no Rey. I don't think many Star Wars fans will have a problem with that.