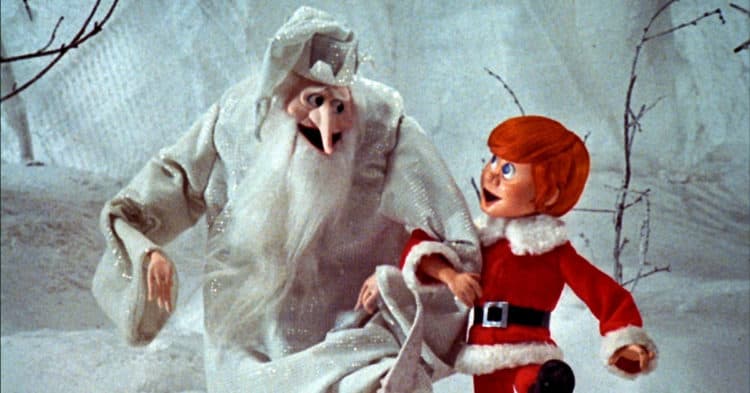 It's just about that time again and Christmas is nearly here. It's time to dust off the old movies, break out the decorations, and relive the old days through the movies that we loved as kids. The 60s Christmas movies were, if you can recall, not the greatest animation ever made but they were great for their time and even now, looking back on them brings back a wave of nostalgia from childhood for those us that enjoyed them back in the day. Nowadays kids probably think more of Christmas films featuring CGI characters than puppets, but for those of us that still recall these older films and try to pass them along to our own kids it's a tradition that has been going on and should at least be given a passing fancy since without the older films what we have today probably wouldn't exist in the same forms we see.
Here are some of the best Christmas movies from the 60s.
5. How the Grinch Stole Christmas
By now most people know the story of the Grinch and just why he hates Christmas so much. He was cast out of Whoville a long time ago according to the newer versions, but he's hated the Who's ever since and is finally determined to ruin their Christmas celebration by stealing everything in the guise of Santa Claus so that their special day will be ruined. When he hears that he didn't spoil their day however his heart grows two sizes and he decides to repent and give everything back. The voice of the Grinch in this version was none other than Boris Karloff, who was already a legend in show business at that point.
4. A Charlie Brown Christmas
One thing that few people ever seem to notice about Charlie Brown is that he gets easily depressed and dejected as he worries over every little thing incessantly. In this case he's worried about the commercialism that has all but taken over Christmas, which is a valid concern as it kind of undermines the whole idea of the holiday. But as he attempts to get others to realize what Christmas is all about he loses sight of the fact that they know, but they're trying to have fun with it as well. It's only when they start to include him in the fun that he finally sees that they do understand and that they know the true meaning of the holiday.
3. Rudolph the Red-Nosed Reindeer
Looking at things from an adult standpoint makes a lot of these tales a little more depressing in some cases, which is why it's usually preferred to remember them as the magical shows that we recall from our childhood. Rudolph was a story that some extremists might go so far as to say would denote serious neglect and abuse that's being levied towards the poor red-nosed protagonist, while those that could help or stop the abuse aren't interested and simply ignore him. But if you really want to have fun with the tale you simply acknowledge that Santa did come to Rudolph for help, and this suddenly made him a star to the same figures that abused him.
2. The Little Drummer Boy
If you remember this one then you remember that it started off in very horrific fashion. Aaron's parents are killed and he loses all faith in humanity after he loses his home and is essentially orphaned. Having only animals for companions he tries to find a path in life but is largely unsuccessful since he's not about to be saddled by other humans and their needs. When his lamb Baba is run over however he's directed to a baby that was born under unusual circumstances and as the baby heals Baba he gifts the only thing he can, the music that he plays on his drum. It does end on a good note thankfully.
1. Frosty the Snowman
Frosty the Snowman is one of the classic tales that you'll hear children singing day in and day out eventually if they're not already doing it as it's an easy song to sing and an equally easy story to remember. This movie does take it a little further and gives an origin to the hat that Frosty wears, but the ending is essentially the same since Frosty has to get somewhere that he won't melt. When he does melt however Santa Claus manages to bring him back to life and promises that Frosty will be back again next winter, as his magical snow won't let him melt entirely. It's a touching kids' story that a lot of us probably remember, and it's one that still airs from time to time since it's one of the favorites that people want to see.
It's almost Christmas time, so get ready for the singing and the TV specials.