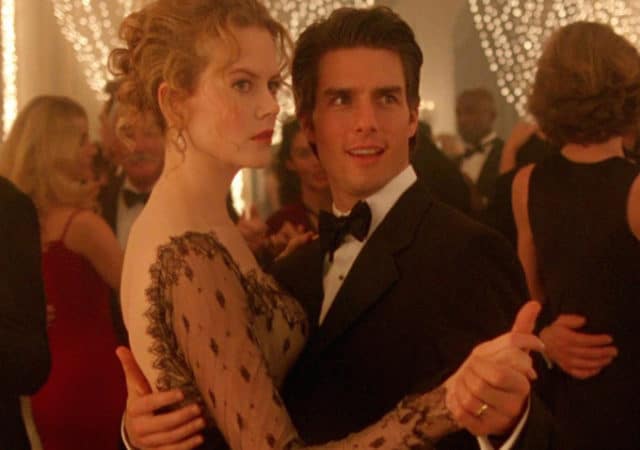 Award winning documentary film maker Tony Zierra recently unveiled his latest documentary "Filmmaker" at the Cannes and Lumíère international film festivals. The documentary about Leon Vitali, assistant to legendary director Stanley Kubrick, to critical acclaim. The film was actually not what Zierra intended to make when he set out to film a documentary about Stanley Kubrick's last film "Eyes Wide Shut", but he felt the story of Vitali was fascinating and needed to be told. Zierra is currently working on the documentary that he originally set out to make. The documentary about Stanley Kubrick's "Eyes Wide Shut" will be called "SK13" (Kubrick's last film was also his thirteenth film).
Here is what we know about "SK13".
Tony Zierra
Tony Zierra is an American filmmaker. He was always interested in cinema and filmmaking and took film classes at New York University, Texas A & M and the University of Southern California. His has made award winning documentaries. His first film was "Carving Out Our Name" where he followed four actors trying to find their big break in Hollywood. In the wake of the September 11, 2001 tragedy, Zierra hit the road and created a documentary covering people's reactions across the United States and looking at the cynical nature of violence and retaliation. His film "My Big Break" looks at the dark side of fame and the consequences that come with it. In the film Zierra includes his own struggles while making his first documentary film.
Stanley Kubrick
Stanley Kubrick is considered one of the most influential filmmakers of all time. The Brooklyn, New York born Kubrick was interested in literature, photography and film at a young age. Much of what he learned about the industry was self taught. During the 1940's and early 1950's Kubrick worked as a photographer for "Look" magazine. His first film was "The Killing" in 1956. Other American films include "Paths of Glory" and "Spartacus". Dismayed with American filmmaking, Stanley Kubrick relocated to Britain. There he directed "A Clockwork Orange". Stanley Kubrick's final film was "Eyes Wide Shut" in 1999. He died just after the final wraps on the film at the age of 70.
"Filmmaker"
Tony Zierra was interested in a documentary about Stanley Kubrick's last film "Eyes Wide Shut". The film is a complex erotic drama about a married couple (played by real life spouses at the time Tom Cruise and Nicole Kidman". The film has baffled audiences and critics. While working on the documentary, Zierra got sidetracked. He found the life and career of Leon Vitali, Kubrick's assistant for two decades, far to interesting to ignore and chose to create a documentary about Vitali first.
Leon Vitali starred in Stanley Kubrick's film "Barry Lyndon". The up and coming actor starred in the movie as Lord Bullington. Tony Zierra found it interesting to find that Vitali gave up a career as an actor which could have been successful to work for Kubrick. His work as the director's assistant was often mundane and certainly kept Vitali out of the limelight. Zierra found Vitali to be a humble and kind man. Vitale had a close relationship with Kubrick and was very much apart of helping Kubrick throughout the filmmaking process. He was devoted and a part of the creative process. Vitali even appeared in Kubrick's final film.
"SK13"
"SK13" will look at Stanley Kubrick's final film "Eyes Wide Shut" which he made in 1999. The film was adapted from the book "Dream Story" which Kubrick obtained the rights to in the 1960's. Several of Kubrick's films were based on books. Kubrick was no stranger to films with complex stories and important underlying meanings. However, "Eyes Wide Shut" is considered Kubrick's most confusing and perplexing film. Not many film viewers have confessed to knowing what exactly the movie means. It will be interesting to see what Tony Zierra comes up with and maybe help us understand "Eyes Wide Shut" after all of these years.