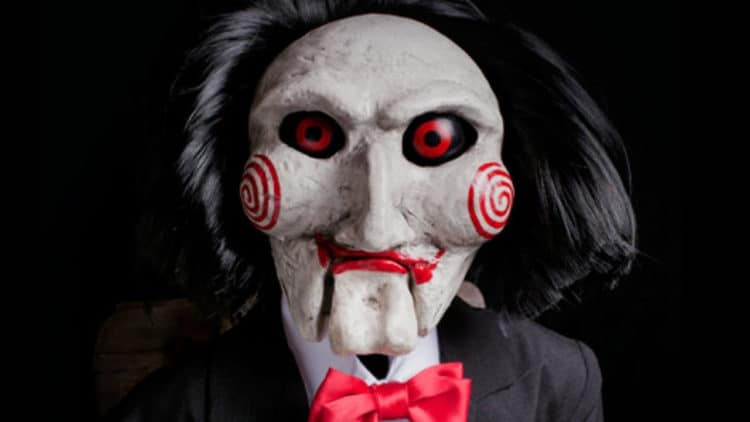 Horror movies don't generally make as much as other movies for one reason or another, but the Saw franchise has managed to distance itself from the rest of the horror genre at this time since it's recently passed the $1 billion dollar mark, which isn't something that horror movies generally do. It can be argued that it took a large number of movies to make this happen, but the counter to this is that while other big movies make $1 billion or more with one movie, their budgets are several times what each Saw movie takes to create. With that in mind, one should have no trouble believing that Saw has been far more successful by comparison since the smaller budget has created a greater amount of profit than a lot of other movies could ever hope to see. With its latest addition, Spiral, having won out for the second weekend in a row, it would appear that no matter how some folks are ready for this franchise to end, there are plenty that want to see more and are well over the squeamish feeling that comes when torture produces the blood and guts that the franchise is so well known for. Remembering back to the first movie and how it all started, or how we as fans were introduced to the story, is kind of amusing since a lot of people believed that Saw would be a one-off, a standalone movie that was there for shock and awe but wouldn't amount to much. How many of those people were surprised when Saw came out with a sequel, then another, and another, and another? Plus, compared to the budgetary needs of other movies, Saw has managed to keep things pretty simple with practical effects and very little, if any, CGI effects. There are moments when CGI comes in handy, but for this particular franchise, it doesn't appear to be the norm since practical effects are definitely bound to excite the fans a lot more.
Saw is undoubtedly bloody and can cause a person's stomach to churn uncontrollably thanks to the utter carnage, but throughout much of the franchise, there has been a moral point to the torture and dismemberment, and a need for the sacrifices that have been made. There have been a couple of individuals behind the torture devices that have used the game for their own devices and have corrupted it in a very big way, but essentially, John Kramer's legacy has been upheld in a way since the point is still to force people to look at their own shortcomings and do what it takes to earn a better life and to step away from the iniquities that have taken over their existence. The way he goes about it is absolutely brutal, or it was since Kramer died several movies ago, leaving those he trusted to continue the game and to ensure that his teachings didn't go to waste. What's interesting about this franchise is that Jigsaw didn't take just the worst members of society, he also took those that had a lot to lose but were seen as pillars of the community and therefore made people wonder if he was in fact an evil and unrelenting villain. It's hard to call Jigsaw the typical villain since initially he was attempting to teach his victims a lesson and allow them a chance to truly live. But the manner in which he attempted to 'rehabilitate' them was so harsh that a lot of people couldn't help but label him as a sadistic serial killer, even though he didn't technically kill anyone. A lot of people would gladly argue that point since they would claim that his traps led to the deaths of his victims. That part is true, but they were given a chance to survive, no matter how gruesome the result might have been.
When taking a look at how things have been progressing in the Saw franchise it's not too hard to figure that it was bound to hit the $1 billion mark at some point, especially since people are still very much enamored of the idea and are more than willing to see where it will go and how far it can be pushed. One could say that as long as there are willing converts to the cause, the Saw franchise could keep passing from teacher to student, teacher to student, and so on so forth. It might fizzle out one day, but at the moment Saw is still a very lucrative story that had such a simple beginning that it's hard to believe just how low the budget initially was. It's also laughable now to see how many people were proven wrong when it came to thinking that this movie would never make it big. Is $1 billion big enough?