Emilia Clarke is a British actress known for her work in television shows and feature films. Throughout her career, she has garnered a noteworthy on-screen presence and put up impressive performances. Across her body of work, most of which is in television shows, her performances have earned her admiration from fans and audiences and accolades from her peers.
Clarke was born on October 23, 1986, in London, England. She studied at Drama Centre London, appearing in several stage productions. Her acting career began at the age of 22, in 2009, with a guest appearance in the BBC One medical soap opera Doctors. Clarke has also contributed to various charitable organizations. In 2018, she was named the ambassador to the Royal College of Nursing because of her efforts in raising awareness about the working condition of nurses in the United Kingdom, and in 2019 she was named the first ambassador for the global Nursing Now campaign. In this article, we highlight some of the best movie roles of Emilia Clarke's career.
Me Before You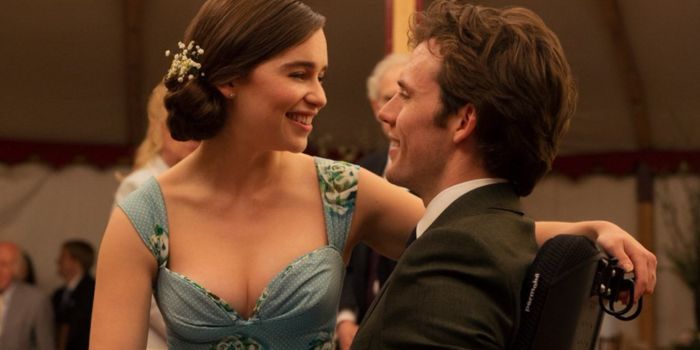 A directorial debut can be a daunting task, but Thea Sharrock courageously faced this task in 2016, with Me Before You. The movie is an adaptation of the 2012 book of the same name by Jojo Moyes. In one of her most popular roles outside of television, the movie stars Clarke as Lou Clark, a carer for Will Traynor, played by Sam Claflin, a former banker, and sportsman now tetraplegic after being hit by a motorcycle. The movie will go on to spark heavy criticism from many in the disability rights movement around the world. It was viewed as promoting the idea that people are better off dead than disabled. The movie also received mixed reviews from critics and grossed over $200 million worldwide.
Last Christmas
Named after the Wham! 1984 song of the same, Last Christmas is a 2019 romantic comedy directed by Paul Feig. The movie features Emilia Clarke in her role as Kate Andrich, a disgruntled Christmas store worker. She stars alongside Henry Golding who portrays the mystery man, Tom Webster. Although it received negative reviews for its script, the movie was a commercial success, grossing over four times its budget. The performance and on-screen chemistry of the co-stars received praise from several critics. For some critics, this film showcased Clarke's impressive skill in leading a rom-com story.
Solo: A Star Wars Story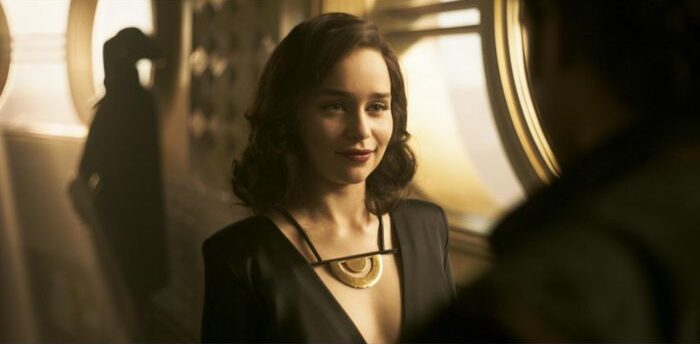 In 2018, 41 years after he was first introduced to us in Star Wars: Episode IV – A New Hope (1977), we get an origin story of the legend of Han Solo. George Lucas began developing a prequel to the Han Solo story in 2012. The movie is set ten years before the events of A New Hope and explores the early adventures of Han Solo and Chewbacca, who join a heist within the criminal underworld.
Emilia Clarke plays Qi'ra, a childhood friend and romantic interest of Han Solo. Clarke describes her character as having a couple of guises, but essentially just fighting to stay alive. While the movie centres on Han Solo, played by Alden Ehrenreich, the nature of her character's intriguing relationship with Solo, allows Clarke to stand out.
The Pod Generation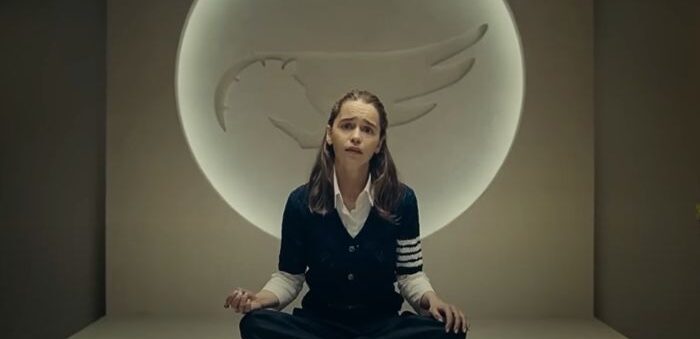 Written and directed by Sophie Barthes, The Pod Generation, is a 2023 science fiction romantic comedy. It is set in a not-so-distant futuristic world where tech giant Pegazus offers couples the opportunity to share their pregnancies via detachable artificial wombs or pods. It premiered at the 2023 Sundance Film Festival on 19 January 2023.
The movie stars Clarke as Rachel, who is married to Alvy, played by Chiwetel Ejiofor. They are a New York couple, ready to take their relationship to the next level and start a family in this brave new world. The movie received mixed reviews, with a review on Rotten Tomatoes reading: "With its roundabout script undermining solid performances from Emilia Clarke and Chiwetel Ejiofor, The Pod Generation stimulates the mind but not much else."
Terminator Genisys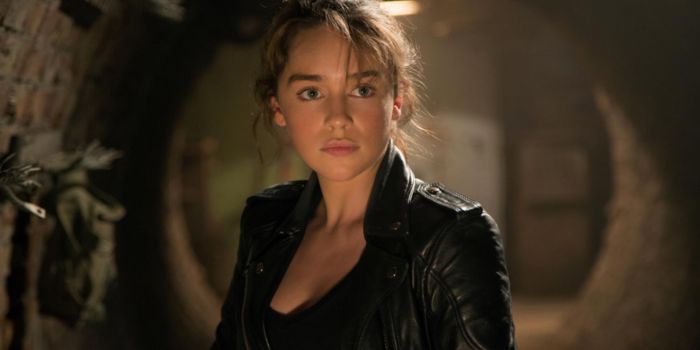 In this 2015 reboot of the original Terminator franchise, the premise of the original film is taken in another direction, and events depicted in sequels and TV series are ignored. The story follows a soldier in a post-apocalyptic war against Skynet, who is sent from 2029 to 1984 to prevent Sarah Connor's death. The movie features Arnold Schwarzenegger reprising his role as the Terminator for the fourth time after a 12-year break from the role.
Clarke stars alongside Schwarzenegger, as an iteration of the iconic character, Sarah Conner. Although the return of Arnold Schwarzenegger was lauded, the movie received generally negative reviews from critics, who criticized the plot and acting. For her role in the movie, Emilia Clarke went through training involving weapons and stunts and had to change her hair colour. Recalling that "no one had a good time", she would go on to express relief when it was revealed that there would not be any sequels following the film's underwhelming box office performance.