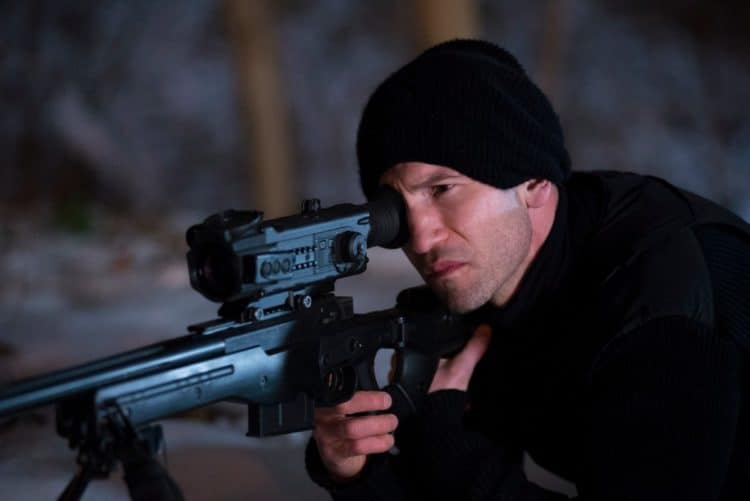 It doesn't sound as though this is for certain yet, but it's enough to get a lot of MCU fans excited since they've been waiting to see the Punisher return since he was canceled on Netflix, and it would be even better if Jon Bernthal was brought back to take on the role again, since out of the individuals that have taken on the role over the years he's the only one that fans and critics have agreed made the role work the way it needed to. Bringing him back via the Moon Knight series feels as though he's being brought back slowly, methodically, and is being carefully monitored to see how he's going to fit into the MCU once again. It's also bound to be incredibly violent once again since Moon Knight is well-known for being one of the more forceful heroes in the Marvel universe.
As street-level heroes, or antiheroes, the Punisher and Moon Knight have met up in the past, and while they're not entirely set against each other, they do have different methods and ways of handling things. It's fair to say that if these two characters do manage to meet up that they're going to have a bit of a scrap, or at the very least a heated disagreement that might lead somewhere painful for one or both of them. A lot of people already know that Frank Castle is a capable fighter and can hold his own with some of the best out there, but Moon Knight is a different creature altogether when it comes to his ferocity since he's also a highly-trained fighter and is absolutely vicious when he has to be, and sometimes when he doesn't have to be. A showdown between these two is bound to get bloody if it comes to that, but it's also likely that they wouldn't simply throw hands unless there was a good reason.
Right now it's not certain when he'll be showing up if he does, but the Punisher is a character that a lot of people want to see back in the MCU in a big way, and it's a hope that this will lead to that desire one way or another. Seeing the Punisher and Moon Knight team up would be a little bit awkward since despite their similarities when it comes to disposing of bad guys, there are a few differences as well that Marvel fans can pick out. It's kind of wishful thinking at this point until anything is confirmed, but one would imagine that anyone that's not a supervillain would be out of luck when meeting either one of these antiheroes since both are absolutely brutal when it comes to dealing with those they perceive as a problem. It's fun to imagine the villains that might be thrown at Moon Knight at this point since he's been known to tackle some of the same villains as the Avengers and other heroes in his time. Strangely enough though, he hasn't been as well-known as other heroes such as the Punisher and Daredevil, as he's a bit fringe.
That won't be the case when his series comes out obviously since it's bound to happen that Oscar Isaac, who's been shown training for this series, is going to knock it out of the park once the show begins. The MCU is moving forward at a pretty good clip right now in terms of the shows that are being revealed, but the downside is having to wonder how many of them are going to last for more than a season. It's already been established that WandaVision won't be returning since it was meant to be a limited series, which makes sense, but is still hard to hear. As far as The Falcon and The Winter Soldier, which is no longer an applicable name, it hasn't been revealed yet what's going to happen.
Fans are hoping to see Daredevil, Jessica Jones, and a few others return, but at the moment all that can be said is that Moon Knight might end up incorporating one or more other heroes when the show debuts. It could be a great way to bring the other heroes back into the MCU at this time and hopefully get fans excited to see more of them. But until that happens it's all guesswork and conjecture, a lot of hopeful thinking that will perhaps come true at some point. The Marvel universe has so many different names to reveal that trying to predict when any of them will show up is pretty difficult since the MCU is really trying to bring new faces in, but they're also showing their interest in continuing other stories that some might have thought had already been told. Right now it's enough to know that the Mouse House is working to keep the fans happy with what they're pushing forward.
Tell us what's wrong with this post? How could we improve it? :)
Let us improve this post!