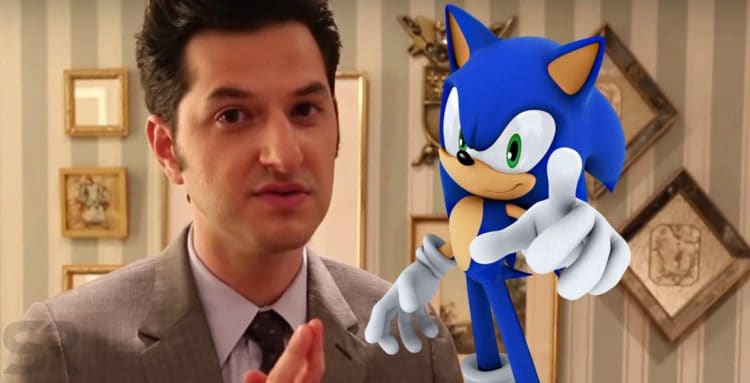 If you were a big fan of the Sega system back in the day then you know all about Sonic the Hedgehog since eventually he became the face of Sega right up until Nintendo took over. Sonic has been such an iconic character for so long that it's easy to see why anyone would want to finally come out with a movie detailing his adventures and bring a stellar cast to keep the film grounded in some way that people will be able to agree with. For a while now it's been seen that Sonic has had more of an off screen presence than on since his cartoons and comics have been about the only way that anyone's been able to really see the blue speedster apart from the games that he's shown up in the past several years. But getting to see him on the big screen is going to be a treat.
Here are a few things we know about the Sonic movie so far.
The cast is so far something you'll have to see to believe.
It's been confirmed that a few characters have already been cast such as James Marsden, who will be playing a live-action character. Ben Schwartz, who's already completed many popular voice roles, will be taking over the voice of Sonic, while Jim Carrey, who hasn't been seen in some time, will be taking on the role of Dr. Robotnik. There are many other characters in the Sonic series as well as so you can imagine as the film continues to develop it will draw a few more big names to the roster and possibly make it an even bigger deal than it already is. One thing that never fails to at least lure people in when it comes to a movie is the possibility of seeing someone they know and like in a film featuring another iconic character that they grew up with in part.
The film is going to be a CGI/live-action feature.
Making Sonic completely live action simply wouldn't work since the character needs to be able to move and react in ways that are far easier to attain when using CGI. For instance the act of rolling into a ball when he goes racing away is something that no actor in their right mind would want to endure for too many takes, so CGI is about the only way it can possibly happen. Plus, if characters like Knuckles and Tails are going to be included, which there's no reason not to since they belong to the franchise and are big parts of it, there will need to be other effects that are better in CGI than they are when used in any other practical manner.
The film is supposed to be coming out next year.
This shouldn't be too difficult given that a portion of the cast has already been confirmed and the idea is already underway. At this point the only thing that would really slow it down would be if someone decided to walk or they simply couldn't get the CGI to work with the live action. The former would be far more likely than the latter simply because there are times when actors decide they've had enough and simply can't work with a director or another actor or find that they can't deal with the constant demands on their time. That doesn't seem likely to happen here however as the movie itself is an idea that a lot of people seem content with and the characters are easy enough to go along with that the cast should be able to complete this movie on time without any real hassle. The story might be a bit of an issue if they can't break it down to one concise and overlying tale that tells of Sonic, his friends, and of how they're going to come to the real world and what will happen. In fact the story is really the only part that seems like it might cause any difficulty.
We've been teased in the past with the idea of getting a Sonic movie but this time it's definitely happening it seems and fans should be very excited to see what will happen when the blue speedster finally makes his way to the big screen. If it's anything like the games, and in some cases this has either killed or helped a movie based on a video game, it should be a lot of fun considering that for his initial run on Sega Sonic was a great deal of fun. Even when he went to Nintendo he was a lot of fun for a while until he got busted down to eventual sidekick and then to a promotional gimmick. Hopefully the movie will bring love back for Sonic and the crew and allow him to become a separate entity once again.