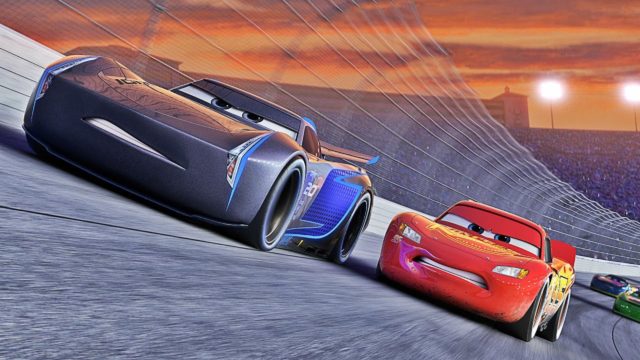 I never liked cars, not even as a kid. I know that they're the safest bet for what little boys go for in the toy chest, but I have never once been able to bring myself to care about them. They were always a means to an end for me: something for the guys I wanted to play with to zip around in for a couple minutes before they got the where they wanted to go.
This disinterest in everything automotive carried over into my adult life. I was only ever into Transformers for the robots. It took me until the 7th movie before I could be convinced to care about the Fast and the Furious movies. And despite loving everything Pixar, Cars was always the franchise I was just as happy skipping over.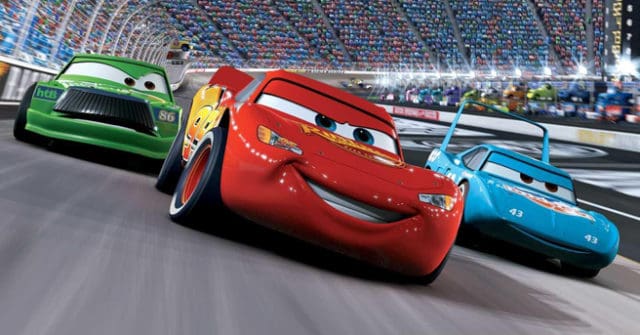 I watch the first movie because my grandmother wanted to watch it during a visit and it was… fine. Just fine. It was well animated, to be sure, and had a great cast, but it was never better than okay: certainly nothing to bring me over my antipathy towards automobiles.
I figured that it was safe to skip the second movie, which — from the outside looking in — had absolutely nothing to do with the first. And while I do love spy movies, this was not the franchise to take in that head-scratching direction.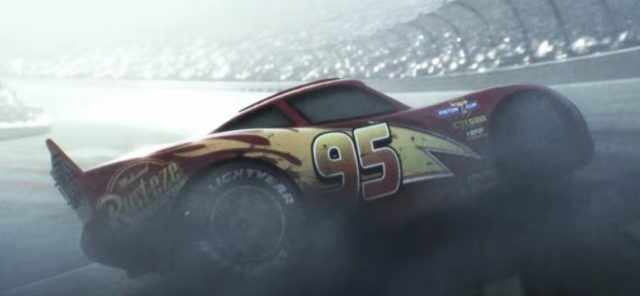 So when I heard that there was going to be a third one of these things, I rolled my eyes and proceeded to forget all about it. That is, I did up until the first trailer came out. Right from the beginning, you could tell that something was different. This wasn't bright streaks of color and Nascar antics. This was dark.
From the muted score to the ominous commentator to intense breathing that seemed to be the only thing you could focus on, you knew that this wasn't going to be anything like the movies that came before it. And when you saw Lightning McQueen tumbling end-over-end in the wake of crumpled metal, the entire theater gasped. And in that perfect, suspended moment just before the wreckage — just before it announced in black-and-white certainty that "from this moment everything will change" — I heard more than one child start to cry.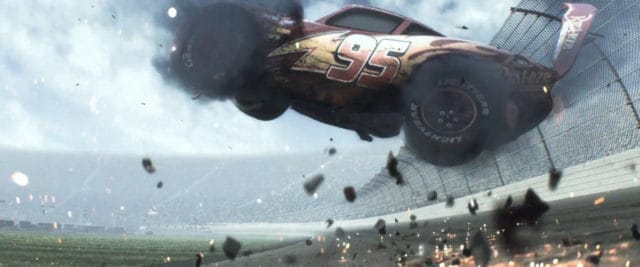 That was the first time in my life that I became interested in a Cars movie. And having just seen the latest trailer — a full preview of the movie to come — I can say with absolute certainty that I can't wait to see this movie, that it has somehow wormed its way somewhere between Alien: Covenant and Coco on my list of must-see movies for the year. It looks fantastic.
The thrust of the movie seems to be the same as the best Rocky movies. Lightning McQueen is starting to lose a step or two in his advancing age. He can't keep running with the newer generation of racecars, and every race-ending crash brings him a little closer to death. His racing days are numbered, and it's only a matter of time before an especially bad collision puts him out of commission for good.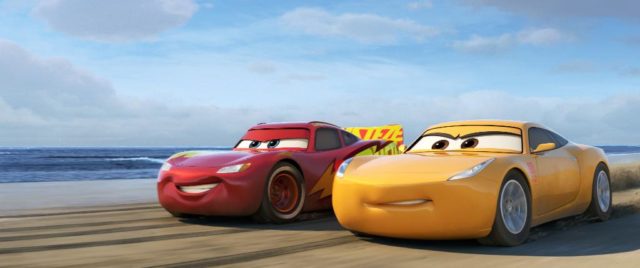 Naturally, he refuses to give into this prognosis. Racing is his life: what he is literally designed from the ground up to do. So, pushed on the ropes by his deteriorating condition and a next-gen competitor, he enlists the help of a new coach and some old friends to find a way to outrace the competition and keep on the track for just a little longer.
Save