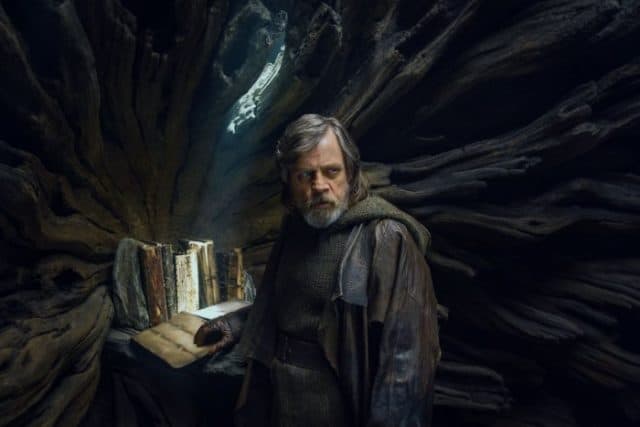 My nerves are tingling as I continue to wait for the next episode of Star Wars to hit the screen and now seeing more and more of the minute reveals that are coming out I feel like I'm about to come out of my skin. How about you? Star Wars fans are going nuts over each and every tidbit of information they can get on the movie and are taking it all in so as to be completely up on their game when their butts hit the theater seats in December. I don't blame them, I already have my tickets and am fully ready to go see it. Plus, I want to know more about these new alien creatures and the surprise character, who is in fact DJ, or as we like to call him, actor Benicio Del Toro.
Yes, BDT will be in this new movie and from what is being revealed so far he will be a slicer, or in other words a hacker that is capable of accessing anything that has the necessary hardware that he needs to retrieve, alter, or steal information. In the books slicers are usually non-combatants or are never fully-trained. They're kind of like the black ops computer nerds that know how to fight but will usually avoid the fight in favor of doing the job that they are trained to do. It's going to be awesome to see if he plays more than a bit part in the film and whether or not he will interact with all of the main characters or just a few of them.
What we know so far from the trailer is already great. We've seen that Luke will begin training Rey, and in doing so he will find out just how powerful she is and what she is capable of, at least in part. To see a Jedi Master that is powerful enough to alter black holes actually be worried about his current student is something incredible, but we also see that Rey is at some point speaking to Kylo Ren, which seems to tease that she will either join him or duel with him yet again. We also see that Rey will confront Snoke, which does not seem like it will end well if he's the guy that Kylo bows to.
There are so many things that are bound to happen in the next movie that it has the ability to make a person's head whirl around as they try to think about them all. The one thing that all fans should know at this point however is that with at title like The Last Jedi you simply know something is going to happen that could take Luke out of the picture or somehow end the Jedi altogether. Of course since the third film is redemptive then you know if anything DOES happen then it's going to be reversed somehow by the end of the third film, and the Force will be balanced once again.
I'm also looking forward to seeing Finn take on Phasma. THAT should be an awesome fight.