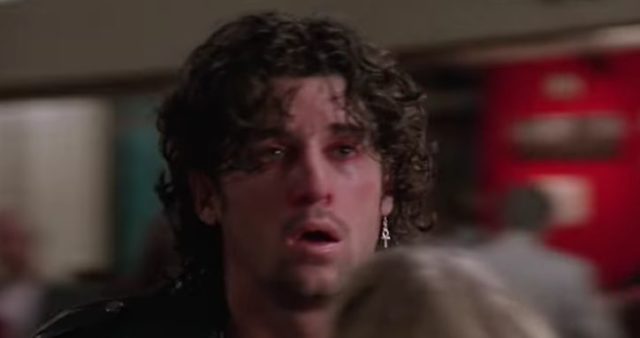 Remember how awesome getting sick was as a kid? It meant you didn't have to go to school and you got to play games or watch TV all day. Ever notice how as an adult getting sick isn't too awesome at all? Actually it's one of the worst things imaginable. I loathe being sick. While I've been to the hospital for sickness and know people who have disease and have had disease, what you see in the movies with regards to sickness is generally way worse that the stuff you see in the real world.
And who better to point that out to us than movie site JoBlo? In one of their more creative original videos they decided to take a look at some of the worst diseases made up by film that you should be thankful you won't get.
In the land of cinema, when someone gets sick it means eyes will bleed (or get eaten), your throat closes up (or gets eaten), you die (and then get eaten) or you become a crazy monster (who eats everything). Hollywood has thrown infection after infection at audiences, like in OUTBREAK, CONTAGION, 28 DAYS LATER and every zombie movie ever, and though some are worse than others, none of them can be cured with laughter.
Check out the video below: