The classic action movie Top Gun, which initially premiered in 1986, finally got a sequel 36 years later, and it's every bit as action-packed and intense as the first one. The movie saw Tom Cruise reprise his role as Pete Mitchell, and the film also saw the return of Val Kilmer.
Top Gun: Maverick was directed by Joseph Kosinski, who previously worked on CGI-heavy projects like Tron: Legacy. While the movie saw the return of Cruise and Kilmer, new faces also appeared in the film, many of whom hadn't even been born when the first one dominated theaters.
The film grossed over $1.3 billion worldwide, becoming the highest grossing movie of 2022 and the second movie released during the pandemic that grossed over $1 billion. Amazingly, it also became Tom Cruise's highest-grossing movie of his career, defeating his classic blockbusters like Mission: Impossible. This begs the question: how much did the movie stars make? The movie's success certainly did wonders for the careers and pockets of Cruise, Kilmer, and everyone else involved in the film, prompting us to investigate how much each performer reportedly made for their appearance in the flick. But before we get to the numbers, a disclaimer: there are varying speculations and rumors about how much each actor made in the movie, none of which are unconditionally confirmed, so take the numbers presented here with a grain of salt.
Tom Cruise – $100 million
According to reports from Variety and elsewhere, Tom Cruse made $100 million from his starring appearance in Top Gun: Maverick. This whopping number combines ticket sales, salary, and cuts from home entertainment rentals and streaming revenue. "I would never bet against Tom Cruise," says one studio executive that Variety quoted. "Most actors aren't worth what you pay them, but Cruise and maybe Dwayne Johnson justify their salaries." $100 million for a single movie is all the more impressive, considering that that's already the total net worth of some of the biggest celebrities on Earth. Cruise's massive payday significantly increases his estimated net worth. According to Celebrity Net Worth, Cruise is currently worth $600 million.
Val Kilmer – $400,000 – $2 million
There are varying estimates of how much Kilmer was paid for his appearance in Top Gun: Maverick, but according to The Things, the range is between $400,000 to $2 million. One thing is for sure, however, that Kilmer was paid nowhere close to the amount that Cruise got. There doesn't seem to be hard feelings, though, as Kilmer had reportedly wanted to appear in the movie. According to The Things, cruise even fought for his former co-star to be a part of the movie. Also, Kilmer is living pretty comfortably for an actor who hasn't been active in recent years; 10 years ago, he sold a 5,300-acre Pecos River, New Mexico ranch for $18.5 million.
Miles Teller – $3.5 million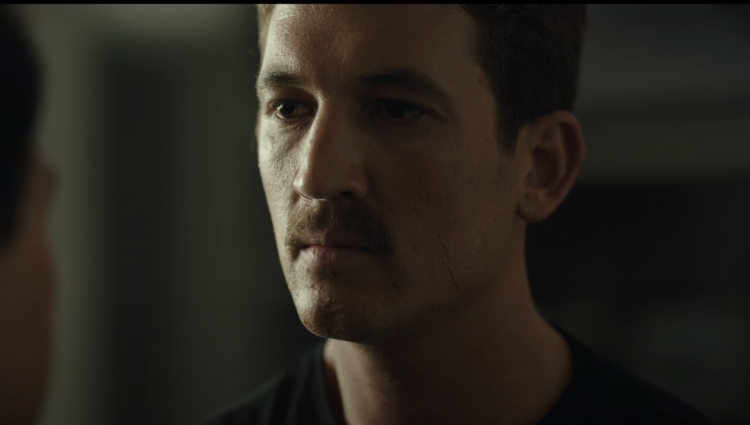 Rumor has it that Miles Teller, who first gained fame for his role in the Oscar-winning movie Whiplash, took home $3.5 million for his role as LT Bradley "Rooster" Bradshaw in Top Gun" Maverick. The actor appeared in movies like Get a Job, War Dogs, Bleed for This, Only the Brave, and Thank You for Your Service. Alongside Top Gun: Maverick, Teller starred in the Netflix hit Spiderhead.
Jennifer Connelly – $3 million
Various unverified rumors estimate Connelly's Top Gun: Maverick salary at $3 million, although the actress hasn't confirmed this number. However, she doesn't seem to be too focused on the paycheck, as it looks like Connelly is more excited about having to work with Cruise for the first time in the film. In an interview with Variety, Connelly gushed over the actor, saying: "I had never even met Tom Cruise before. He's so exceptional. Spending time with him, you understand how someone has been such a movie star for many years. It was clear what the franchise means to him, so I felt beholden to him, [producer] Jerry Bruckheimer, and the audiences who love the film so much."
Jon Hamm – $1.2 million
Jon Hamm was rumored to have been paid $1.2 million for Top Gun: Maverick. According to an interview with Uproxx, Hamm was simply too excited to be considered a film cast member. When asked how he snagged the role in the film, Hamm admitted he agreed to appear in the movie without even reading the script: "I got a call. I remember I was in my car and the phone rang. And I picked it up, hands-free, of course. They said, "They're looking at you for this Top Gun sequel." And I was like, "What? Hell yes." They said, "We haven't seen a script." I said, "Tell them yes."