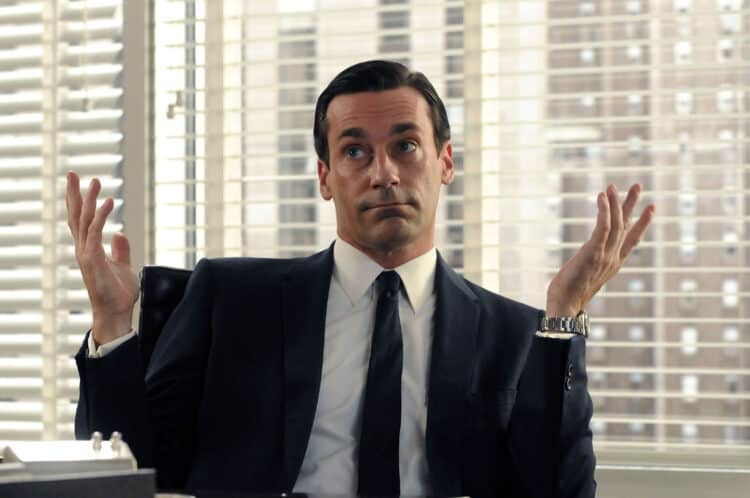 It's fun to imagine certain actors taking on the roles of various comic book characters sometimes, especially if one has to think about how it would work and what it would end up looking like. Mr. Sinister is kind of an odd-looking villain that many people have been wanting to see show up in the movies for a while now, especially since hints have been left about the inclusion of his character for some time. It's fair to think that his appearance in the comics wouldn't be all that great in live-action, but it's easy to also think that he would be a great villain to put into place since if anyone reads his bio and what he can do, and what he has done in the history of Marvel comics, it's fair to think that he could easily evolve into a villain that would be able to bother many more people than the X-Men. He was supposed to show up in The New Mutants, which would have been far more interesting than what was revealed since Mr. Sinister is the type of villain that might appear to be a non-combative controller, but he has his own powers as well.
Jon Hamm might have been a bit of an odd choice for this since despite his success as Mad Men's Don Draper, he's still more of a comical character at times than a serious individual. Thankfully, he can play both parts, but at the same time this still feels like it would have been a role that he might have had to work for in a big way. To be honest, he has the acting talent and bearing to make it work, but he would have to go a bit darker than he did in Baby Driver to make it work in an effective manner. With that being said, if the look could be achieved, it would be a great idea.
But it does sound as though this idea has already been scrapped, sad to say. Imagining Hamm being placed in the MCU anyway as another character is a great idea, but if Mr. Sinister is still a role that has yet to be filled, it would be a great idea to keep him in line for consideration. The thing about the character is that he's a manipulative controller that has a great deal of power, but at the same time he's secretive, doesn't always step into the open, and tends to keep his secrets close to the chest since in the comics he's been behind a great deal of less than helpful schemes, some of which were insanely harmful to many individuals. But there are reasons for wanting to see this character enter the MCU, and one of the biggest ones is that he could help to bring the X-Men to the attention of the audience since his interactions with one mutant team after another have been witnessed more than once in the comics, and as it's usually shown, he's one of the more irritating enemies since he has so many abilities but he never uses them. When he is shown using his abilities, it's a wonder that he hasn't defeated the X-Men yet, but there are a couple of answers.
For one, he's too focused on his research and experiments to think about snuffing the team out, and the other is that Cyclops is the only person that can hurt him apparently since his optic blasts appear to wound Sinister deeper than anyone can. That's not to say that he can't be knocked around, but the damage he takes from everyone else is usually healed right away, even faster than Wolverine can manage. If Hamm could turn on the darker side of his nature it would work in a big way and it might be one of the better performances that's come along in a while. But the fact that it sounds as though this time has come and gone is kind of regrettable since it would have been fun to see how Sinister would have been represented with Jon Hamm. The fact that he's a great actor is one of the main reasons to think that he would have been fun to watch, but after watching him take on the role of a bad guy it does stand to reason that it would have made sense to see what he could do.
Mr. Sinister is bound to be an oddball character for anyone to play since to be fair, he's a strange villain when compared to many others. His abilities are tough to question though, and it's a big hope that whenever he does come to the big screen, if he does, that we'll be given a version of the character that's akin to the shadowy figure that he's been in the comics. Jon Hamm would still be a great pick.
Tell us what's wrong with this post? How could we improve it? :)
Let us improve this post!