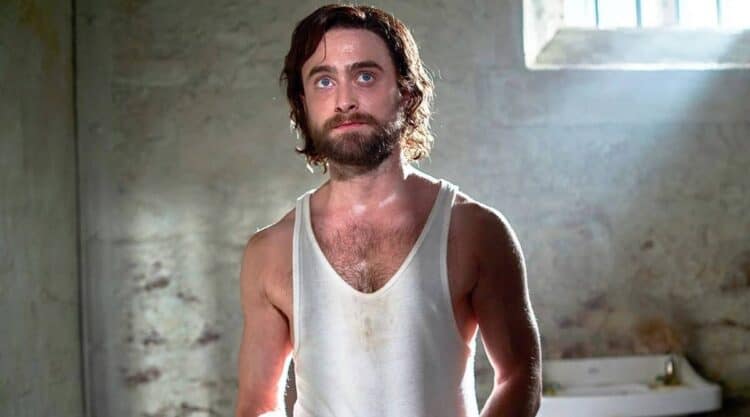 The idea of who is going to play the role of Wolverine in the MCU has been ongoing for a while now since Hugh Jackman has been adamant that he's not coming back to the role given that Logan was his final time. That makes sense, and he's earned the chance to be done with the character considering how long he's played the part of Logan. He's endured bad movies, mediocre movies, and great movies, and it's time for him to step back and let someone else take on the role for a while. But there are reasons why it shouldn't be Daniel Radcliffe. Several people would be far better to take on this role, especially since Daniel just doesn't feel like the guy to take on the role. It could even happen that Laura Kinney might be a better idea to introduce into the MCU since moving on from Wolverine could be a good idea if one or more writers could make it happen. But Daniel is not the right guy, and that would be worth debating for a few reasons.
One of those reasons is that he doesn't look the part, since no matter how long he sits in the makeup chair, he still doesn't have the capability to look rough and rugged, which is a prerequisite for this character to make the part believable. Hugh Jackman had this in a big way and grew into the role even further since he could look mean and gruff and didn't need much help to do so. It might sound a little dismissive, but Radcliffe is still going to look like a grown-up Harry Potter, meaning that trying to make him look like someone that's been through a hard and demanding life isn't quite as possible as people want to think.
Scott Eastwood might have that look thanks to the fact that he looks so much like his father. Tom Hardy might be able to make it work since he can look like a rough character. But, with all due respect to Radcliffe, he still looks like the wide-eyed kid that was thrilled to learn that magic was real. There's nothing to say that he's not a good actor, but there is plenty to say that he comes off as the type of character that's still not entirely believable as a tough guy, no matter how much makeup he puts on to attain this role, or what type of character he's portraying. If anyone remembers, he was cast in a movie titled Horns in which he eventually became a literal demon, and the overall effect still wasn't that great. He was cast in a film where he had to portray himself as a skinhead to infiltrate a white supremacist group, and he still didn't come off as tough enough. This is one of the biggest reasons he doesn't feel like the type that's going to be able to play the role of Wolverine since he doesn't feel like someone who can come off as gruff and extremely tough. Plus, given that Wolverine's origin is one of the best parts of his story, it also feels as though this wouldn't be convincing enough to work.
If he does get cast in this role, it feels that Daniel Radcliffe will end up being seen as someone that was thought to be a great idea for a role but will become a 'whoopsie' later on down the line. While it's true that only one person has been able to take on the role of Logan in a live-action performance, it's fair to say that trying to find someone that's going to fit the bill, in the same way, is going to be tough. But while there are a lot of men that might be considered, there is only a handful that would be able to make it work, and Radcliffe isn't one of them. He's been impressive in several roles throughout his career thus far, but at the same time, he's not a tough guy, and he's not someone that could easily be seen as Wolverine since trying to imagine him sporting claws, swilling beer, and growling at people that bothered him doesn't sound like something he'd be effective at.
There might be other X-Men characters that Radcliffe would be able to take on, but standing firm in the idea that he's not the type of guy for this role is bound to be an unpopular opinion among many fans. But the truth is that casting a person in a role requires more than a famous name and impressive resume. It takes the right person to fill a role, and there are plenty of examples to back this up throughout the history of cinema. Maybe Daniel would be a great person to play Nightcrawler or some other character, but Wolverine wouldn't be the right fit.
Tell us what's wrong with this post? How could we improve it? :)
Let us improve this post!