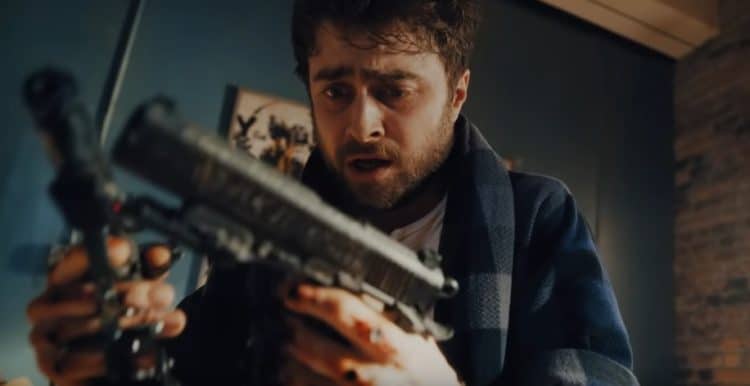 News of a 2022 Harry Potter reunion was, to many Potterheads, just like getting your letter from Hogwarts on your 11th birthday. Somehow, the official announcement that the cast of the most magical franchise on Earth will get together has revived everyone's inner witch and wizard. Yes, the Wizarding World is still technically on screens, with the Fantastic Beasts franchise still churning out movies, but the thrill and excitement are not quite the same as when the original Potter movies came out. Most of the cast and even some behind-the-scenes people are expected to be there, except for, quite unusually, the genius behind the Wizarding World. J.K. Rowling will not be in attendance for the 2022 Harry Potter reunion. While her camp hasn't said anything about the exclusion, most people are assuming that this has something to do with the backlash that she's experienced due to her controversial statements about the transgender community these past few months. But it's Daniel Radcliffe who everyone wants to see anyway. The actor played Harry Potter in all of the Harry Potter movies, having first played the character when he was 11 years old in Harry Potter and the Sorcerer's Stone and appearing in the last one, Harry Potter and the Deathly Hallows – Part 2, when he was 20.
Daniel Radcliffe's love life
During his tenure in Harry Potter as the Boy Who Lived, and even when they were all done with the movies, it has repeatedly been rumored that Daniel and Emma Watson, who played Hermione Granger, dated. Daniel himself has flat-out debunked it, even going so far as to say that the idea of him dating Watson "disgusted him" as he considered his co-star a sister. In an interview with The Independent, he said that there was "something really incestuous" about the idea of dating Emma. This protestation has never really stopped fans from shipping them, however. In real life, Dan Radcliffe is dating Erin Darke, an American actress whom he met on the set of the 2013 film Killing Your Darlings. They have been together for nearly a decade. In a 2019 interview with PeopleTV, he described how he and Darke got together through the movie. "Our characters are meeting and flirting with each other, so there is this kind of sweet record of us just meeting for the first time and flirting… It'll be a hell of a story to tell our kids one day because of what our characters do with each other." The couple is pretty low-key about their relationship, rarely being spotted together. Marriage doesn't seem to be on the horizon yet for the two, either.
Daniel Radcliffe's post-Harry Potter projects
Daniel Radcliffe has appeared in numerous projects after Harry Potter, either taking the lead or playing a prominent supporting character. Most of his post-Potter projects are on the more serious side, challenging Daniel's image as a children's book poster boy. Radcliffe's first major film after Deathly Hallows was The Woman in Black, a supernatural horror film based on a 1983 novel of the same name. The movie received mostly positive reviews and cemented Radcliffe as an actor more than capable of handling serious roles. Richard Propes of The Independent Critic thought as much, writing: "While Radcliffe may not give a stand-out performance, he gives a good performance that can't help but make one believe that he may very well survive life without Harry Potter." In 2013 he appeared in Kill Your Darlings, where he met his long-time girlfriend, Erin Darke.
His more recent films include Jungle, a biopic film where Daniel Radcliffe plays a real-life adventurer, Yossi Ghinsberg, who got lost in an uncharted part of the Amazon rainforest in the 1980s. In an interview with Collider, he talked about playing an actual person and how his life story contributed to how he played the character. He said that Yossi had insights, not necessarily included in the script, that helped him play the role. "He said a really depressing thing about hope, which I'm loathe to keep repeating, even though I have been. I found it fascinating because it never would have been what I'd assumed. I'd been working on the assumption that, when you're in that situation, the hope that you'll be found and get out is what keeps you going. But he said, "Actually, no, hope breaks you more than anything else." He said that the moment he was the lowest, in the three weeks, was the moment a plane flew over and he really, for a second, fully thought that he was going to be rescued, but then the plane kept going and left him. He said he'd been really fine, up until then. He hadn't been giving into despair, at that point. But to suddenly have hope both given and then taken away in an instant was worse than having never had it, in the first place. That, to me, was a very unexpected thing that you can only get from asking somebody who has lived through this. "
His last film is titled Escape from Pretoria, a movie yet again based on real-life people, this time about three political prisoners in South Africa in 1979. He also has an upcoming movie, currently in post-production, named The Lost City. The movie features an ensemble cast, starring Sandra Bullock, Channing Tatum, and The Office's Oscar Nunez.
Daniel Radcliffe's political views
Radcliffe is a supporter of the U.K.'s Labour Party and has been actively working with various charities across the U.K. He has also worked closely with The Trevor Project, a charity that supports LGBTQ+ youth. His work with the charity was particularly emphasized when he wrote an essay for the charity slamming the recent comments that J.K. Rowling had made against the trans community. "Transgender women are women. Any statement to the contrary erases the identity and dignity of transgender people and goes against all advice given by professional health care associations who have far more expertise on this subject matter than either Jo or I. According to The Trevor Project, 78% of transgender and nonbinary youth reported being the subject of discrimination due to their gender identity. It's clear that we need to do more to support transgender and nonbinary people, not invalidate their identities, and not cause further harm."