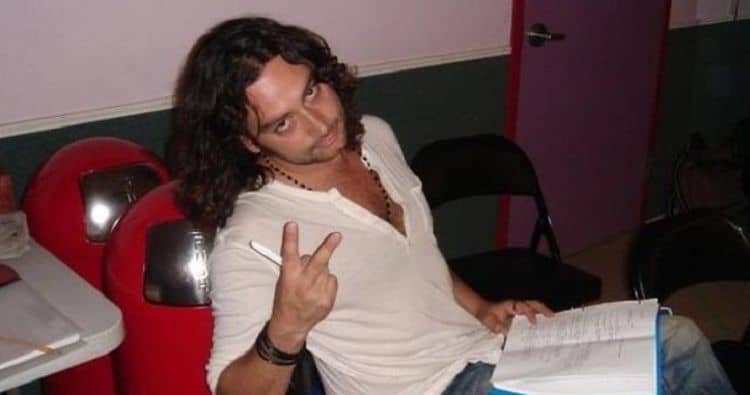 Depending on how old you are, you may remember when Constantine Maroulis was introduced to the world as a contestant on American Idol in 2005. Despite not winning the show, his participation got him lots of attention and helped him advance his career. Over the years, he's found success as a musician and an actor. However, his personal life has gotten him some attention in the headlines as well. Apparently, he's hooked up with several members of The Real Housewives of New York cast, which has made for quite the storyline on the twelfth season of the show. Keep reading for 10 things you didn't know about Constantine Maroulis.
1. He Was On Broadway
Obviously everyone who signs up for American Idol hopes to win, but in Constantine Maroulis' case, not winning turned out to be the best outcome. Things really took off for him after the show and he ultimately made his way to Broadway. He made his debut in The Wedding Singer. He then went on to star in the Broadway productions of Rock of Ages and Jekyll and Hyde. Had he won the show, he probably wouldn't have been able to accomplish half of what he has so far.
2. He's Been Nominated For A Tony Award
Constantine has put in a lot of work to achieve his dreams, and his success didn't happen overnight. Everything he's done to get to where he is today certainly hasn't gone unnoticed. In 2009, he was nominated for a Tony Award for Best Performance by a Leading Actor in a Musical for his role in Rock of Ages.
3. He's A Proud Dad
Constantine hasn't always had the best luck in the love department, but he is very grateful that his relationship with fellow actress, Angel Reed, gave him a beautiful daughter. Constantine is a very proud dad and he shows his daughter, Marlena, off whenever he gets the chance.
4. His Brother Is A Producer
Being musically talented is something that runs in the Maroulis family. Constantine's older brother, Athan, is a successful musician and producer who has been working in the industry for more than 30 years. Athan has produced music collections for several well-known artists including Marvin Gaye and Billie Holiday.
5. He Always Wanted To Act
Despite being introduced to the world as a singer, Constantine has also always loved to act. By the time he was 10-years-old, he knew that he wanted to be on stage and he became involved with local theater productions. Even though his road to acting took a bit longer than most, his story proves that it's never too late to chase your dreams.
6. He Was Raised In Church
Constantine comes from a traditional Greek family and was raised as a member of the Greek Orthodox Church. As a child, he was heavily involved in the church and was even an alter boy for a period of time. Although he is very proud of his culture, it's unclear whether or not faith still plays a major role in his life.
7. He Lost A Loved One On 9/11
September 11, 2001 was undoubtedly one of the worst days in American history. In just a matter of hours, nearly 3,000 people were killed. Countless people were impacted by the events of the day and Constantine Maroulis and his family are among them. During an interview he revealed that his first cousin, Gus, passed away during the attacks.
8. He's A Mentor
Now that Constantine is a veteran in the industry, he knows exactly what it takes to be successful. While some people are stingy with their knowledge, he is more than happy to share and help however he can. He is currently a mentor to up and coming actors who are looking for guidance and advice.
9. He's Available On Cameo
Constantine has a huge fan base that includes people from his Idol days all the way to people who learned about him for the first time through Broadway. No matter what you know Constantine from, you have the opportunity to get a personalized video shoutout from him. He has an account on Cameo where he charges $55 dollars per video. These types of videos have become increasingly popular and have proven to be a great way for stars to interact with their fans.
10. He Studied At Boston Conservatory
Boston Conservatory is one of the most well-known schools in the theater world, and Constantine Maroulis is a proud graduate. He studied musical theater while there and believes the things he learned in the program have been extremely valuable to him throughout his career.