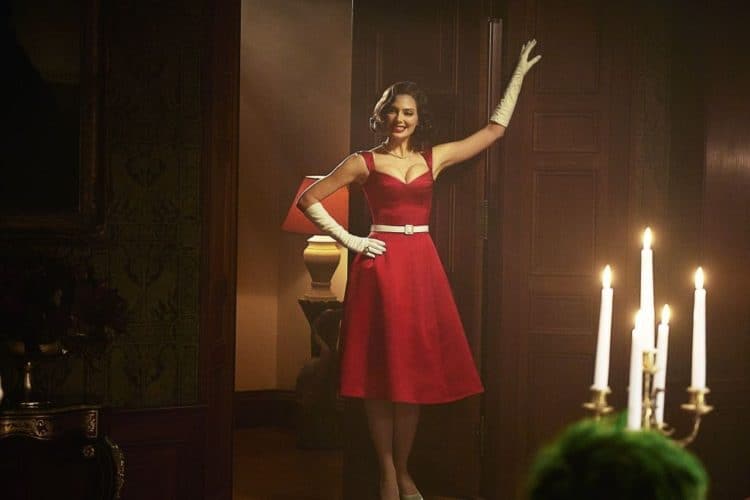 There's always another celebrity to write about and another one to be noticed it seems no matter how many you do in a given week or month. Maybe that's why entertainment is such a great industry, there's always someone coming up and people to talk about since quite honestly the business needs fresh blood from time to time. April Bowlby has actually been around for a while, well over a decade in fact, but if you don't know about her don't feel too bad since she's been doing her thing and trying to get her reputation up for the last few years. So far she's been moving up the ranks and been doing pretty good and it's possible that you might start realizing who she is and recognizing her more often. In fact the chances are good that if Doom Patrol starts doing well you could see a lot more of her.
Here are a few things about April you might not have known.
10. April's childhood dream was to be a ballerina.
There seem to be a lot of young women that want to go this route and think that they have what it takes in order to make it to the grand stage where everyone will be watching them perform. It's a grand dream, but it's also a lot of work that can potentially wreck a person's body with all the different movements that have to be executed just perfectly to get a role. Acting can be hard on a body, but not nearly as much.
9. She did model for a while before going into acting.
One has to wonder if there are elements of modeling that can help people before they go into acting. Obviously being in front of people would be one aspect, while learning how to control your bodily movements would be another. But it'd be interesting to find out just how beneficial it really is.
8. April is best known for her role on Two and a Half Men.
This seems to be where she's gained most of her following so far since she was the rather ditzy woman that hung around for a while. She did enjoy her time on the show as she's said since there was a great deal of chemistry between the actors.
7. Her net worth is around $2 million.
This isn't too bad for someone that hasn't really gone out on their own yet, but one has to think that she's trying to reach a more prominent area in her career that will allow her to be in the spotlight more often and as the leading star. It's the goal of a lot of people that exist in show business.
6. She's been in a couple of DC TV shows.
So far she's been seen in Titans and signed on to Doom Patrol as Elasti Girl, so she's definitely got a good start on a career that could go far thanks to the comics. If she's lucky and determined she might even find herself in a movie eventually. You never know.
5. At the moment she's single.
She was dating someone several years ago but it didn't last. If she's dating again then her information hasn't been updated, though it could always be on purpose since more and more celebrities seem to be hiding away their personal information. You can't blame them really.
4. There's a good deal of information on her, but a lot of it is repetitive.
A lot of articles say the same thing over and over as they give out the information they have and reiterate on what she's done and what she wanted to do and what she plans to do and so on and so forth and…well, you get the point.
3. She's active on social media, kind of.
Some folks do keep social media accounts but don't seem to feel the need to keep massive numbers of followers that seem to want to know they're every move day and night. She's fairly active on social media and seems to keep up with her accounts, but it doesn't seem as though she's trying for the mob that follows some people.
2. Her debut came in CSI.
There was a time when staying on a show like this would afford someone a great deal of exposure and possible fame since they would get to work with some of the better actors around. But as CSI started to diversify the brand kind of got watered down. It was a good idea for some actors to move on.
1. There's not a lot of information on her family on the internet.
She's not the only one that has a lack of information on the internet concerning her and her family. This makes a person wonder if her family doesn't want that kind of information being released or if there's something else going on. But unlike some folks it also makes some of us think that she's just as happy keeping the focus on her and letting her family applaud her without being thrust into the spotlight.
It's not selfish after all to spare one's family the kind of media attention that can seriously backfire.