Taylor Hawkins and Oliver Shane Hawkins depict the perfect example of an apple that doesn't fall far from the tree. Taylor Hawkins was a renowned American musician who left his indelible footprints on the halls of rock and roll. Hawkins notably performed with the Foo Fighters rock band for over 20 years but before that, he toured with solo acts such as Sass Jordan, Alanis Morissette, and the band named Sylvia.
Voted Best Rock Drummer by the British magazine – Rhythm in 2005, Taylor Hawkins is remembered today as one of the best drummers of his era. His joyful aura on stage and the infectious passion he had for music endeared him to many fans. Hawkins' stint behind the Foo Fighters' drum kit was a blessing to many as he touched lives with his talent. As such, the Foo Fighters family and the entire rock and roll community were devastated by the death of the famous drummer. Hawkins died on March 25, 2022, at the age of 50.
Biography of Taylor Hawkins
Named Oliver Taylor Hawkins at birth, the drummer was born on February 17, 1972, in Fort Worth, Texas. Hawkins was around four years old when his family moved to Laguna Beach, California in 1976. Thus, while he was born in Texas, he grew up in California with his siblings.
The youngest of three children born to his parents, Hawkins had a sister named Heather and a brother called Jason. He is the only famous star in the family of five and the identity of his parents has not been revealed. For his education, Hawkins attended Laguna Beach High School where he became friends with Jon Davidson, the lead vocalist of Yes rock band.
His Early Career Exploits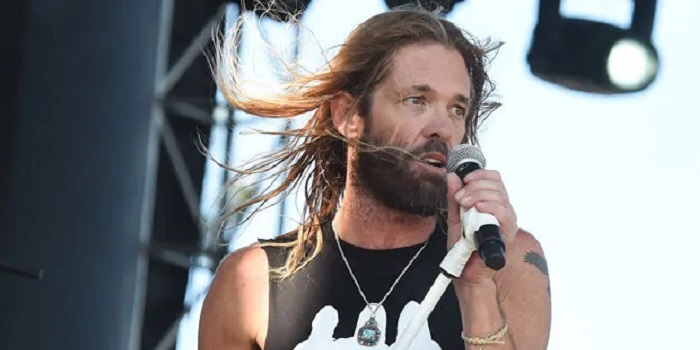 After graduating from high school in 1990, Hawkins focused on playing with Sylvia, an Orange County-based band he co-founded with Riz Story and Jon Davison in the late 1980s. Hawkins also worked with Canadian singer Alanis Morissette during her tour to promote her album – Jagged Little Pill. He was her drummer from June 1995 to March 1997 and was seen in the music videos for some of her songs. At the end of his tour with Morissette, Hawkins joined Foo Fighters in 1997 and in no time became a legend in the rock industry.
Taylor Hawkins's Musical Achievements With The Foo Fighters and Other Projects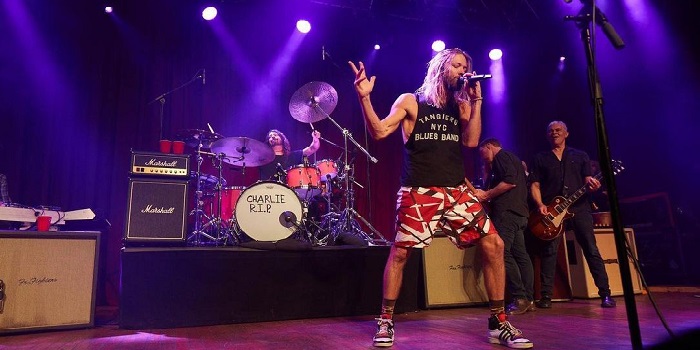 Founded by Dave Grohl in 1994, Foo Fighters is one of the most successful rock bands in history. The band has won 15 Grammy Awards, including five Best Rock Album awards. The band became the first recipient of the coveted Global Icon award at the 2021 MTV Video Music Awards and the same year, Hawkins, alongside his bandmates, was inducted into the Rock and Roll Hall of Fame.
Taylor Hawkins joined the Foo Fighters after the band's former drummer, William Goldsmith left. Grohl had called Hawkins to ask him to recommend a drummer for the band because he thought Hawkins wouldn't want to leave his gig with Alanis Morissette. To his surprise, Hawkins offered to play for Foo Fighters. According to Hawkins, he preferred to be in a band instead of playing for a solo act. Subsequently, he was officially announced as the Foo Fighters' drummer on March 18, 1997. Hawkins' first appearance with the Foo Fighters was in the music video for the 1997 single Monkey Wrench.
Beyond drumming with the Foo Fighters, Taylor Hawkins often played the piano and the guitar for some of the band's recordings. He also provided vocals for several recordings such as the covers of Pink Floyd's Have a Cigar, Cream's I Feel Free, Van Halen's Ain't Talkin' 'bout Love, and Queen's Somebody To Love. He also provided the lead vocals on Cold Day in the Sun from the album "In Your Honor." Hawkins also served as a co-writer on some of Foo Fighters songs. Taylor Hawkins' final performance with the Foo Fighters was on March 20, 2022. His last gig took place at the Lollapalooza Argentina festival.
Hawkings recorded 9 studio albums with the Foo Fighters and won three Grammys posthumously alongside other members of the band on April 3, 2022. His side project with his band Taylor Hawkins and the Coattail Riders produced three studio albums from 2006 to 2019. He also made session appearances with other artists such as Dave Grohl, Miley Cyrus, Ozzy Osbourne, and Elton John.
Family Life of Taylor Hawkins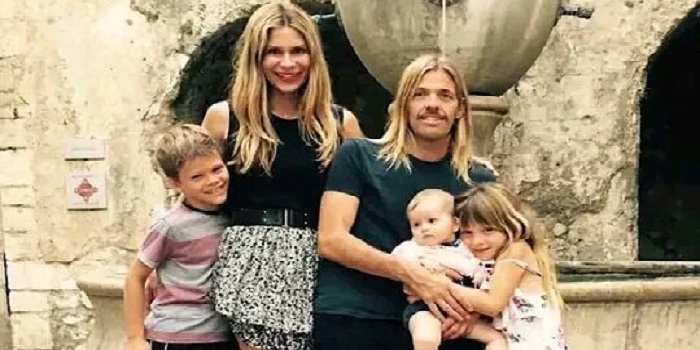 Taylor Hawkins was married to Alison Hawkins from 2005 until his death in 2022. The marriage produced three children – Oliver Shane, Annabelle, and Everleigh. Their first child, Oliver Shane was born on August 4, 2006. The couple welcomed their second child, Annabelle in May 2009 and she inspired Hawkins's song titled Middle Child from his 2019 album "Get the Money." Taylor Hawkins' last child, Everleigh joined the family in November 2014. While his three children share his passion for music, Taylor Hawkins' only son has shown great potential as a drummer just like his father.
Musical Journey of Oliver Shane Hawkins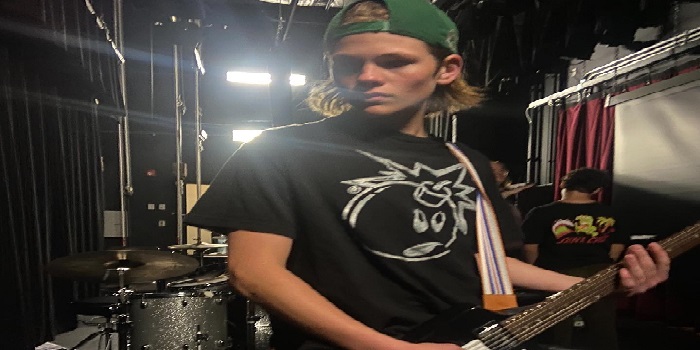 Oliver Shane Hawkins is clearly following in his father's musical footsteps. His performance with the Foo Fighters at the Taylor Hawkins Tribute Concert was quite electrifying and fans couldn't help but point out the resemblance he shares with his late father. Shane gained media attention when he joined the band to pay tribute to his late father during a performance of My Hero at Wembley Stadium which was live-streamed on YouTube and Paramount+. In addition to the resounding ovation he got, Shane Hawkins later received the 'Drum Performance of the Year' at the Drumeo Awards for the show he put up.
While welcoming Shane to the stage at the concert, Dave Grohl said he has never seen anyone hit the drums so hard. The concert wasn't his first time performing before an audience. He has been playing occasionally with a local band in Laguna Beach. However, his musical journey is still in the budding stage but he has proved beyond doubt that his father's legacy lives on through him. Taylor Hawkins would have been so proud of his son.