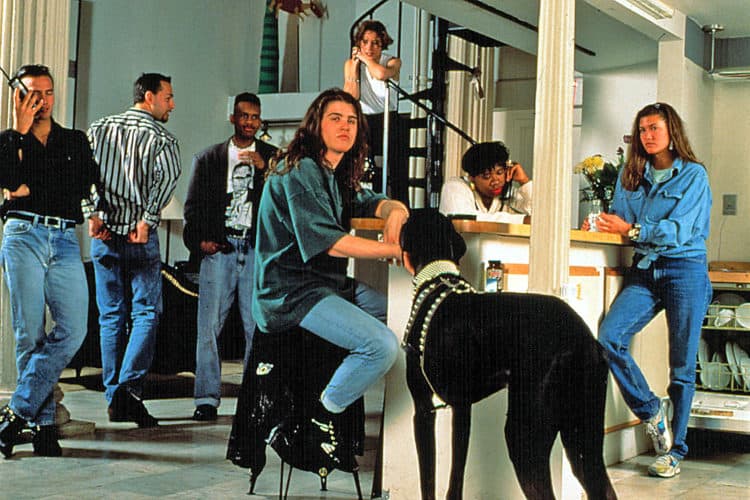 As we start 2022, there was one anniversary in 2021 that you may not have even recognized–MTV turned 40 years old on August 1, 2021. In what should have been a landmark anniversary, the still-running network decided not to acknowledge it's ruby jubilee. Apart from releasing footage of its first few hours of broadcast way back in the summer of '81, the network decided to pretend turning 40 was no big deal–which it also did in 2011 for its 30th. In fact, MTV has only really ever celebrated its 20th anniversary in 2001, which was filled with retrospective specials, commentary, and heavy network promotion. This is jarring for those of us who can recall the glory days of the network, back when music videos were played, stellar programs like The Real World, Road Rules, Undressed, Liquid Television, Beavis and Butthead, True Life, The Osbournes, and even Jersey Shore, broke new ground and became touchstones in popular culture. But in the age of streaming, the online takeover of technology, and social media, it is easy to see why MTV likely means nothing to anybody currently under the age of 30. A golden age of MTV easily belongs to Generation X and older to middle years millennials. It is perplexing that MTV did not celebrate such a milestone anniversary, but when trying to cater to a demographic who would likely prefer to watch clips of the annual MTV Video Music Awards (yes, those awards still air) instead of the full show, there isn't much to celebrate; MTV's irrelevance is bittersweet, but inevitable. Be that as it may, there is a lot of MTV history's worth looking back on.
Generation X Era (1981-1998)
Gen X is the demographic typically understood to have been born between 1965-1981, and older Gen X was certainly the largest of the new network's audience when it premiered on August 1, 1981 at 12:01 AM. MTV's first few years would be unrecognizable to its audiences today. For one thing, these first few years featured nothing but nonstop, 24/7 rotations of music videos at a time when videos were a new artform for song promotion. Videos back then were usually cheesy and jarring if artists decided to create a mini-film to match the song. But most of the time, the video was simply a filmed live performance. It may seem prehistoric now, but in the 1980s, a time when magazines, books, and non-DVR television was the only form of entertainment–MTV's steady playing of new and vibrant videos, along with it's youthful and playful tone, which was helped immeasurably by it's VJ's (video jockeys)–helped to establish a new and urgent aesthetic. The 1980s are nothing without the influence of MTV. As the 80s gave way to the 1990s, Gen X became the main artists featured on the channel, as well as the demographic responsible for the network's first foray into original programming. The Real World premiered in 1992 and helped to create the emerging trend of reality television. The show was gritty, real, and poignant in the 90s, and helped many teens cope with the pressures of adolescence and early adulthood. Liquid Television brought about a unique, strange, and superb new trend of mature animation, which would be followed-up by the iconoclastic arrival of mature sitcom animation, Beavis and Butthead. This era of MTV will forever be remembered by those old enough or young enough, to experience it. This was the internet, social media, pop culture, therapy, and musical release all rolled into one perfect and concise span of years.
Millennial Era (1998-2012)
As the grunge and alternative era gave way to the boy band resurgence in the late-90s, MTV went through its second evolution. This is also the time when older, pre-1990 millennials were coming-of-age, and tastes in music and fashion in the popular sphere began to take over. The mega-popular Total Request Live premiered in 1998 and host Carson Daly became the new Ed Sullivan for the Pokémon era. The network also started to branch out its reality offerings with addictive series like True Life and Made, both of which explored the turmoil, concerns, and joys of growing up in the millennium era. MTV was also still dedicated to music in this timeframe, but the aura of music celebrity was also becoming a profitable enterprise for the network. Proof of this can be seen with series like MTV Cribs, Newlyweds: Nick and Jessica, The Osbournes, Punk'd, and Jersey Shore towards the end. Although not certifiably MTV's Golden Age, the Millennial Era of the network still stands out, especially considering where things are now.
Generation Z Era (2012-present)
Once millennials started to graduate college and buy their first homes, Gen Z became the new youth culture, with most demographers citing the early 2010s as the era in which the iGen started to enter their teen years. What was great about MTV in this present era, not much actually, unless you are Gen Z. And even if you are, you may be wondering what the heck I am even talking about MTV for? But I digress, shows like Catfished and Teen Mom can be totally engrossing and entertaining. Around 2012 or so, you could maybe find a short block of music videos being broadcast on the network…around 4 in the morning or so.
The Future
The present era of MTV certainly has it's audience, and as a millennial myself, Gen X was likely being just as critical of my era of MTV as I am towards the present era. Tastes are always going to fluctuate and this is a good thing. But as to why MTV likely didn't celebrate its 40th anniversary–there wasn't a real need to do so. 40 years is a long time; those born on the launch date are now middle-aged; those born in 1998 are now watching TikTok videos and independent creators thanks to social media–which is one of its virtues. That which is on top of the world must inevitably fall down. For those of us who study and enjoy history, the glory days of MTV will always be archived somewhere on YouTube.Beavis and Butthead
Tell us what's wrong with this post? How could we improve it? :)
Let us improve this post!