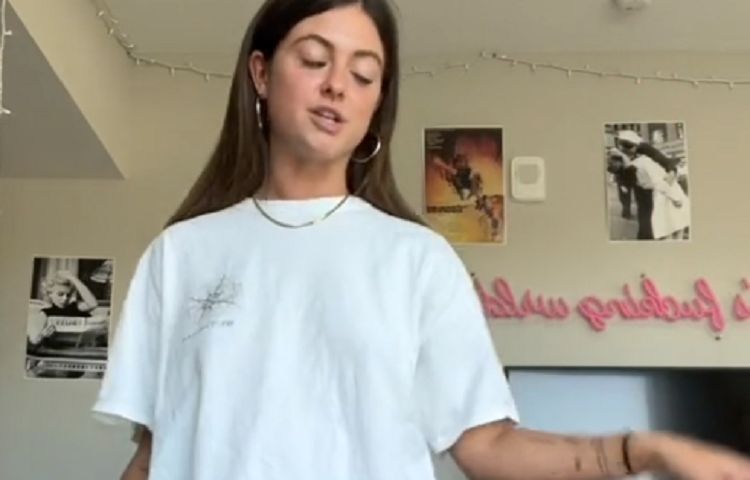 When Tara Lynn started creating content a few years ago, she probably never thought she would become an internet sensation. However, she is now a well-known TikToker whose content has been seen by millions of people all over the world. Tara is known for her sense of humor and her town to earth attitude. She posts a variety of content and her followers love being able to come along for the ride. Sure, she may not be everyone's cup of tea, but Tara has never been someone to let haters stop her from doing her thing. What she's already accomplished has been impressive, but it'll be great to see what the future holds. Keep reading for 10 things you didn't know about Tara Lynn.
1. She Has Worked with Several Brands
Tara has built a substantial online following across multiple platforms. Because of this, she has become a popular partner for companies that are looking to market their products. She has gotten to work with several well-known brands including Noom and Balessa.
2. She Has a YouTube Channel
TikTok is the platform where Tara has built the latest following, but like other successful influencers, she has also expanded her reach to other areas. She started a YouTube channel where she posts a variety of videos. She currently has 108,000 subscribers and her videos have gotten more than 3.6 million views.
3. Her TikTok Videos Have Gotten Hundreds of Millions of Likes
We've already established that Tara's social media following is huge. However, engagement is what really counts on the internet and that's something Tara has plenty of. In addition to having nearly 5 million followers on TikTok, her videos have gotten more than 277 million likes.
4. She Is 23 Years Old
Most 23-year-olds are just starting their careers and they may not be sure what they really want to do. However, Tara isn't like most people her age when it comes to this. At 23, Tara has already established herself and she's making some serious money online and there's a lot more where that came from.
5. She Likes Fashion
Some people see fashion as nothing more than vanity, but the truth is that it's an art form. Tara has a great sense of style and she knows how to put outfits together for every occasion. Whether she's dressing up or just throwing on a hoodie to go hang out with friends, Tara is always going to do it with style.
6. She Has Had Some Trouble With the Law
Nobody ever wants to have to deal with law enforcement, but unfortunately for Tara Lynn, she's been there and done that. She appears to have some struggles with alcohol and she has had multiple DUIs. It appears that these happened before she became an influencer.
7. She Is a Hot Topic on Reddit
Being popular online has lots of benefits, but one of the biggest downsides is that it opens the doors for lots of people to share their opinions. Not only does Tara have to deal with this on her own social media accounts, but she has also been talked about in great deal in the TikTok Gossip sub-Reddit. Lots of people have expressed their disdain for Tara with some even saying they believe that she's problematic. Many are especially turned off by the fact that she has gotten multiple DUIs and they feel like she doesn't take this issue seriously enough.
8. She Loves Being Near the Water
Tara looks forward to any opportunity she gets to be near the water. From swimming to simply hanging out on the beach, there's something about the water that Tara Lynn can't resist. Fortunately, she is from the Los Angeles area which means there is no shortage of warm weather and beautiful beaches.
9. She Sells Merch
One of the keys to being successful as an influencer is to have multiple sources of income, this is something that Tara understands completely. In addition to making money from her content on social media, she also brings in money by selling merchandise through FanJoy. At the moment, her merchandise consists of t-shirts, sweatshirts, and sweatpants. It's unclear whether she has plans to release more items in the future.
10. She Has an Account on OnlyFans
Over the last couple of years, OnlyFans has become incredibly popular. The platform is most widely known as a place where people post explicit content and charge people a monthly fee to see it. Tara Lynn has decided to give OnlyFans a try and she is currently allowing people to subscribe to her account for free.