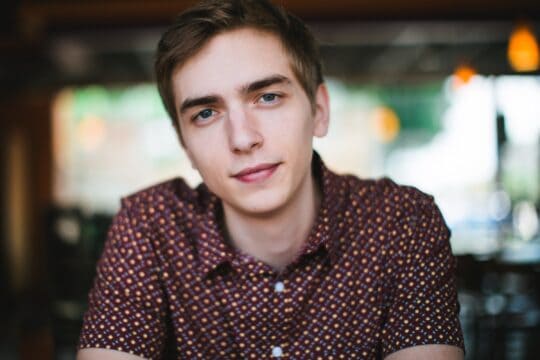 There was once a time where YouTube was nothing more than a place for people to upload random videos but things have really changed. In recent years, YouTube has become the biggest video-sharing platform and it's allowed millions of people to flex their creative muscles. Drew Gooden is among the many people who have found success on the platform, and his channel now has more than three million subscribers. He is best known for his comedic videos and his collaborations with fellow YouTubers. In addition to his online success, Drew has also done live sketch comedy performances. Keep reading to learn 10 things you didn't know about Drew Gooden.
1. He Is From Florida
Unlike some other social media stars, Drew's content is more focused on comedy than his personal life. As a result, he hasn't shared a lot of details about who he is away from the internet. However, we do know that he is originally from the Orlando, Florida area. He's very proud of his hometown and is a big fan of the Orlando Magic.
2. He's Married
Drew's career isn't the only area of his life where he's found a great deal of success. He's also been blessed to find the person he wants to spend the rest of his life with. In 2019, he married a woman named Victoria in a beautiful and intimate ceremony. The couple does not have any children together.
3. He Loves To Travel
Life is meant to be lived, and that's exactly what Drew Goodman is doing. He's all about having new experiences and making the most out of every moment. Traveling has become one of his favorite ways to do that. He has gotten the chance to travel throughout the United States and he's been to other parts of the world.
4. He Doesn't Believe In Kids Being On The Internet
Drew is thankful for the internet and all of the opportunities it's brought him, but he understands that creating content isn't for everyone- especially young people. During an interview with Paste Magazine, he said, " I would say not to do anything on the internet until you're like, I don't know, 16? It just breaks my heart to see kids doing anything on the internet."
5. He Started On Vine
Drew is best known for being a YouTuber, but he actually got his start on another platform called Vine. Vine allowed users to create six-second video clips and the short time frame really forced people to put their creativity to the test. Unfortunately, Vine was shut down for good in 2017.
6. He's A Brand Ambassador
Having a large online following is about much more than just being popular. People with large and engaged audiences have easier access to opportunities in real life. Over the years, Drew has worked with several brands to help market their products. Typically, he will get paid just for posting a picture of himself using something.
7. He Has Almost Half A Billion YouTube Views
When people talk about the success Drew has had on YouTube, his number of subscribers is the first thing that people touch on. However, what's even more impressive is the massive number of views he's gotten. To date, his channel has 456,643,331 views and that number will probably be even higher by the time you read this article.
8. He Doesn't Like Being Political In His Content
Over the last few years, lots of influencers have felt compelled to use their platform to highlight political issues that are important to them. Drew won't be taking that route, though. He told Paste Magazine, "Trying to stay away from politics is generally best. I am pretty opinionated when it comes to politics. It's kind of alienating when you inject it into your videos when it doesn't need to be there, and it's not as fun to watch content that's politically charged."
9. He Used To Play Baseball
These days, Drew spends most of his time filming indoors in front of a camera, but there was a time in his life where sports were his main focus. When he was younger, he played little league baseball for a local team. His days as a competitive athlete may be over, but he still likes to find ways to stay active.
10. He Likes To Read
In case you were wondering, Drew is a very smart person who loves to read books – at least that's what he said in an Instagram post. Drew shared a photo of himself reading a hardcover copy of the book Skyrim and his followers were very impressed. Hopefully, he'll share some other books he likes to read in the future.
Tell us what's wrong with this post? How could we improve it? :)
Let us improve this post!