Jonathan Byers, a central figure in Stranger Things played by Charlie Heaton, is the big brother that everybody needs. He's there with a baseball bat in his hand when you have a monster chasing you and he'll follow you through a portal to another dark realm if you are chasing a monster. His growth — from a timid, overshadowed teen with bitter feelings toward his mom Joyce Byers, to a courageous young man — is upfront and personal. While the audiences aren't necessarily good fans of his hairstyle (unlike Steve), they know he means business when he has friends willing to travel hundreds of miles to help his brother's friends.
This article is an in-depth analysis of Jonathan's complex character. Let's examine his pivotal relationships, his role in the unfolding supernatural events, and his substantial development over the years. Let's jump into his possible future too and theorize a conclusion of his character arc.
Jonathan Byers' Character Analysis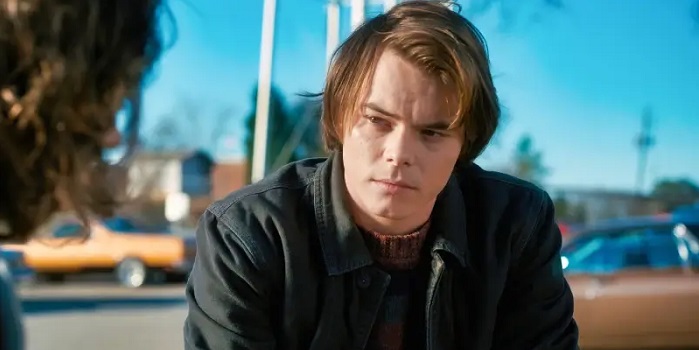 In Stranger Things, Jonathan Byers is more than just Will's older brother or Nancy's love interest. Firstly, he is raised in a financially struggling family, without a father, and then he has to bear the brunt of caring for his younger brother. Secondly, he is sensitive, artistic, and unpopular at school. However, he is years ahead of his peers in maturity. His photography hobby offers an outlet for his creativity but also serves as a lens into his quieter, introspective side.
In Season 1, he transforms from a shy yet protective brother to a more proactive individual as a whole, worried about his brother, Will. In Stranger Things Season 2, he's more into Nancy and becomes a more resourceful and reliable individual as a whole. In season 3, he finds a job at the Hawkins post and gets a grip on existential threats in a much better way. While Season 4 started with him smoking weed with his friend Argyle (Eduardo Franco), Jonathan quickly took charge as he found out that Eleven was arrested and taken by secret government people.
Jonathan Byer's Relationships with Other Characters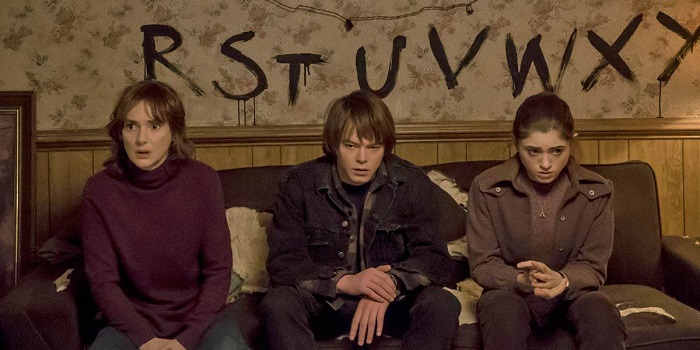 Jonathan's close relationship with his mother, Joyce Byers (played by Winona Ryder), and brother, Will Byers (played by Noah Schnapp), highlights his role as a supportive family figure — although his responsibilities often weigh him down. His romance with Nancy Wheeler (played by Natalia Dyer) reveals his vulnerable, emotional side yet willingness to compromise. The evolving friendship with Steve Harrington (played by Joe Keery) moves from rivalry to mutual respect is perhaps the most mature aspect of his character. With Will's friends, he plays the ideal superhero savior brother role.
His Relevance to the Plot of Stranger Things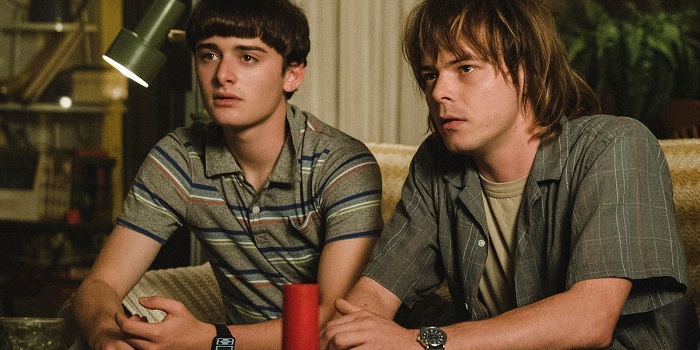 Jonathan Byers plays a pivotal role in Stranger Things — particularly as a key figure in the search and rescue missions. In Stranger Things, season 1, his search for his missing brother introduces us to the sinister Upside Down. In Stranger Things Season 2, his expertise on the supernatural dangers facing Hawkins becomes invaluable as he helps Nancy navigate around and find answers. In Stranger Things Season 3, his job at the Hawkins Post involuntarily places him at the heart of a Russian conspiracy. In Stranger Things Season 4, he's just a weed-smoking older brother of Will Byers — until he's not and helps save Eleven.
Jonathan Byer's Overall Impact on Other Characters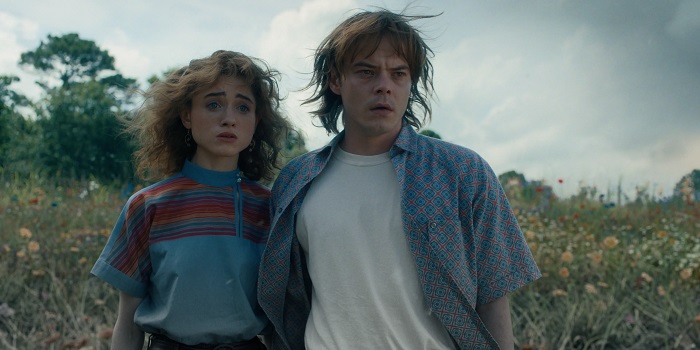 Jonathan Byer's early efforts in Stranger Things Season 1 to find Will introduce the audience to the dangers of the Upside Down. His relationship with Nancy serves as a catalyst for her own character development — Byer's supportive role pushes her into a more active role. His evolving friendship with Steve influences the latter's transition from a high school bully to a more complex figure too.
Jonathan Byers is a superhero who doesn't need a cape and often doesn't get credited for his contribution to the show's story and the problems he helps solve. But his selfless contribution is what might exactly lay the ground for his death. Jonathan Byer's future remains uncertain and Stranger ThingsSeason 5 will likely see him in the same light. However, the creators, Matt Duffer and Ross Duffer might make him even more special and prominent in the coming season, only to kill him off as it will serve as the perfect catalyst to pull in emotional traction. This is just theory based on Jonathan Byer's character arc up until this point.