Ben Mendelsohn is an Australian actor born on April 3, 1969, in Melbourne. He grew up in a family of artists and performers, which certainly seems to have influenced his career path. Mendelsohn began his acting career in the early 1980s on the hit Australian soap, Neighbours. He then quickly made a name for himself as an actor to watch out for thanks to projects like The Year My Voice Broke and Idiot Box.
In the late 1990s, Mendelsohn continued to gain recognition for his versatility in a variety of genres, including dramas, thrillers, and comedies. He has since starred in major Hollywood productions such as The Dark Knight Rises, Rogue One: A Star Wars Story, and Ready Player One. Mendelsohn's talent and dedication have earned him numerous accolades, including an Emmy Award for his role in the Netflix series Bloodline. So, here are the top movies and TV shows starring Ben Mendelsohn that you must watch.
Animal Kingdom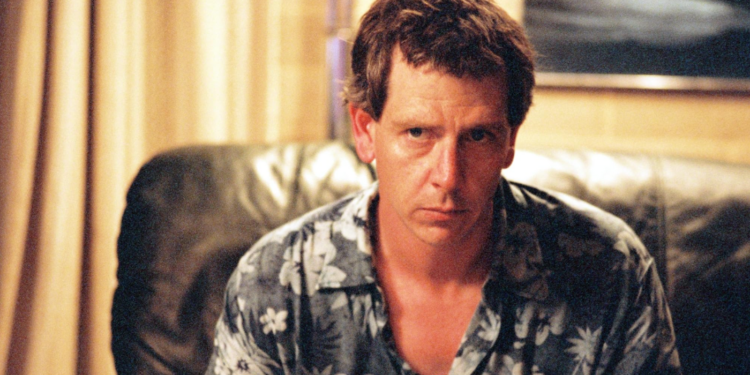 While Animal Kingdom was an Australian project, it quickly gained worldwide recognition, and shot Mendelsohn into a new realm of fame. The film follows the Cody crime family as they take on a new teenage recruit. Mendelsohn shines amongst the star-studded cast as Andrew "Pope" Cody, the eldest son of the Cody family. He serves as the main antagonist of the film and his performance is both chilling and compelling. He portrays Pope as a volatile and unpredictable character with a penchant for violence. Furthermore, the role earned him critical acclaim and solidified his reputation as one of the most talented actors of his generation. It is easy to see why this is one of most notable roles in Ben Mendelsohn's long line of movies and TV shows.
Bloodline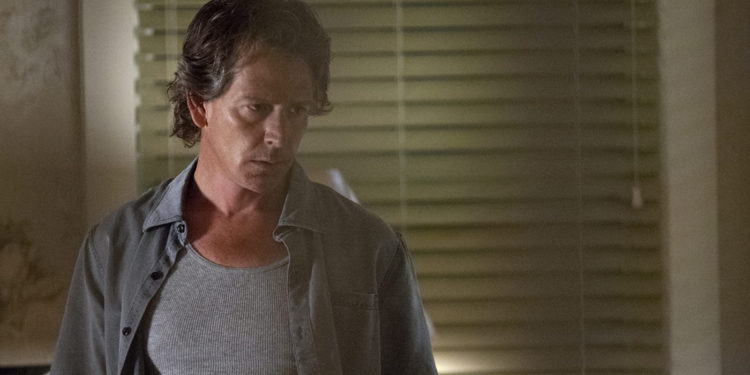 Netflix's Bloodline centers around the Rayburn family, a tight-knit clan struggling to keep their dark secrets hidden from the outside world. At the heart of the show stands Ben Mendelsohn's character, Danny Rayburn, who serves as the catalyst for the family's turmoil. From the outset, it's clear that Danny is a troubled figure, with a complex and multifaceted personality. He's the black sheep of the family, a prodigal son who's returned home to stir up long-buried resentments and regrets.
Unsurprisingly, Mendelsohn delivers a powerhouse performance as Danny. He manages to imbue the character with a depth and nuance that makes him both sympathetic and repulsive at the same time. Mendelsohn has a proclivity for choosing challenging roles like Danny. However, he always brings his A-game to each performance. Bloodline serves up an exceptional portrayal from Mendelsohn that sticks with viewers long after the credits roll.
Starred Up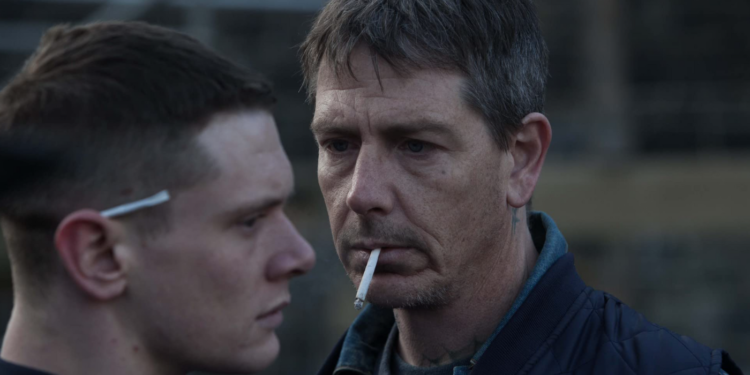 Starred Up is a visceral and intense film that offers an unflinching look at prison life. The film follows the story of Eric (Jack O'Connell), a young offender who is moved to an adult prison where he is reunited with his estranged father, Neville (Mendelsohn). The dynamic between Mendelsohn and O'Connell is outstanding, and it is their performances that give the film its raw and gritty edge.
As the story unfolds, we see how the broken relationship between Neville and Eric is mirrored in the violent, hierarchical world of the prison. The film does not shy away from the brutal realities of life behind bars and is home to some shocking scenes. Furthermore, it is also a powerful exploration of the impact that a fractured family can have on a child, and how the cycle of violence can be passed down from one generation to the next.
The Place Beyond The Pines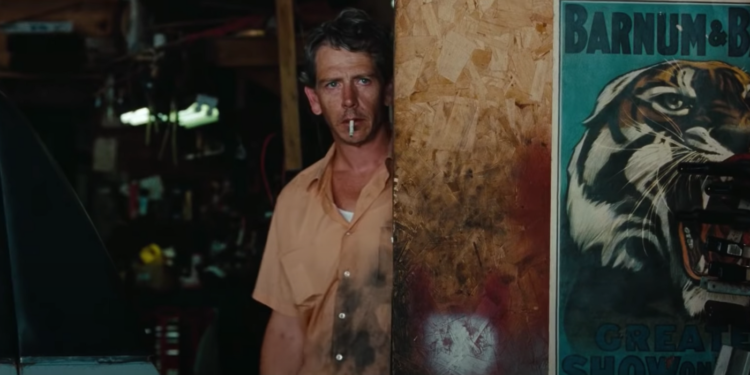 The Place Beyond the Pines is another role that stands out in Ben Mendelsohn's list movies and TV shows. The film that is divided into three distinct acts. Each act focuses on a different character and their experiences, but all three are ultimately connected and intertwined by the end of the film. In the first act, Ben Mendelsohn delivers a standout performance as Robin, a small-time criminal who ends up working with the film's main protagonist, Luke (Ryan Gosling).
Despite Mendelsohn's limited screen time, he manages to leave a lasting impression with his raw and gritty portrayal of a man who has been beaten down by life. The film's overarching themes of fate, love, and family are explored throughout each act, and Mendelsohn handles this weight with ease. While the film was critically acclaimed, it has gone under the radar with mainstream moviegoers. However, it is a true gem of independent cinema.
Mississippi Grind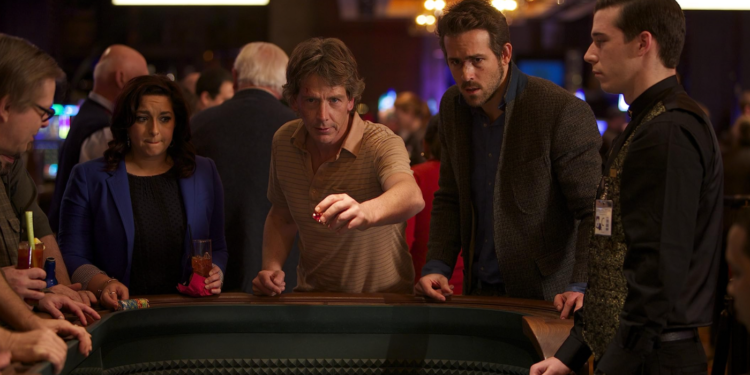 Mississippi Grind is a film that explores the world of gambling through the characters of Gerry and Curtis, played by Ryan Reynolds and Ben Mendelsohn respectively. The chemistry between the two actors is palpable as they navigate the murky waters of high stakes poker and horse racing. With shades of the dark period of movies from the late 70s, the film delves into the desperation and addiction that can arise from gambling. However, it still manages to maintain a comedic undertone that makes the film more digestible. Gosling and Mendelsohn's performances are nuanced and captivating, making it hard not to root for their characters despite their flaws. Overall, Mississippi Grind is a well-crafted film that manages to balance the serious themes of addiction and redemption with moments of levity and humor.
The Outsider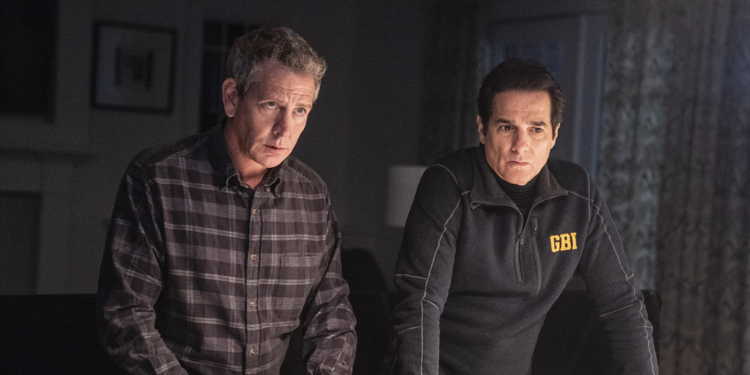 The Outsider is a gripping TV series that captivated audiences around the world upon its release in 2020. The show is based on a Stephen King novel, and stars Ben Mendelsohn in the lead role. The story follows a detective as he investigates the gruesome murder of a young boy. However, what at firsts seems to be a despicable human act, turns out to harbor a menacing supernatural presence.
The Outsider marked a significant career turning point for Mendelsohn, as it was the first time he has led a TV production without the support of a large ensemble cast. Nevertheless, he proves more than equal to the task, delivering a flawless performance that establishes him as one of the finest leading men in Hollywood. The Outsider is a tense, thrilling show that showcases Mendelsohn's incredible talent, and is a must-watch for fans of crime dramas and psychological thrillers.