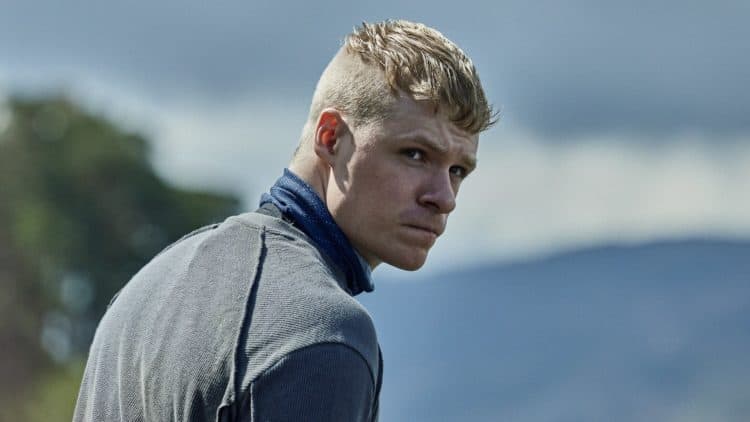 Solly McLeod is pretty new to the entertainment industry, but he's ready to leave his mark. He got his first major opportunity in 2022 when he was cast in the TV series The Rising and he's been keeping the momentum going ever since. Now, he's got a growing fan base full of people who are excited to see what he's going to do next. The good news is that he has some great things in the works. In addition to two movie roles, Solly will also be in an upcoming TV series called Tom Jones. These projects will allow him to share his talent with a wider audience and will hopefully lead to more opportunities. Keep reading for 10 things you didn't know about Solly McLeod.
1. He Is From London
Since Solly is still new to the industry, there isn't a lot of information about him floating around on the internet. However, one thing we do know about him is that he was born and raised in London. As far as we know, he still lives in the area and doesn't have plans to relocate.
2. He Participated in Blackout Tuesday
In the summer of 2020, Solly participated in an online protest called Blackout Tuesday. The day was organized as a way for people to use social media to show their solidarity with the Black Lives Matter movement and the overall fight to end racial discrimination.
3. He Doesn't Have a Large Social Media Following
These days, having a successful career in the entertainment industry typically comes with a large social media following. However, Solly isn't quite there yet. While he does have an Instagram profile, he has just a little over 2,200 followers at the moment. There's no doubt that his following will start to grow once he starts getting more attention for his work.
4. He Is a Formally Trained Actress
While we weren't able to find any information on what inspired Solly to get into acting, we do know that he has put a lot of effort into making sure he's able to reach his full potential. Solly attended Mad Fish Performing Arts in England where he studied acting. His bio on the school's alumni page also notes that he is a musician.
5. He Only Has a Handful of Acting Credits
I wasn't exaggerating when I said that Solly is new to the entertainment industry. He made his first on-screen appearance in 2021 in a movie called Boxing Day. Since then, he has gotten six other on-screen credits although three of them are for projects that have not yet been released.
6. He Is A Dog Person
Let's be real, there's always something a little special about finding out that a person loves animals. That said, Solly is definitely a special guy. Based on several Instagram posts, it's clear that he really loves dogs. However, what's a little less clear is whether he has a dog of his own at the moment.
7. His Feet Have Gotten Some Attention
According to Wikifeet, an online database dedicated to celebrity feet, Solly's feet currently have a three-star rating. This is a little low compared to lots of other stars who are listed on the website, but since Solly's feet only have four votes at the moment, I think we can cut him a little slack for now.
8. He Likes His Privacy
At this point in his career, it appears that Solly likes to keep his personal life away from the spotlight. Although it would be nice to know more about him, it's easy to understand why he has chosen to stay a little more on the private side. It's no secret how quickly things can take a turn for the worst when people in the spotlight overshare.
9. He May Be Part of the Game of Thrones Family
Solly has already gotten lots of great opportunities in his career, and there's another big one on the horizon. In the fall of 2021, news broke that Solly was going to be joining the cast of the Game of Thrones spin-off series House of the Dragon. Through his participation in the show was confirmed, it is not listed as one of the upcoming credits on his IMDB page.
10. He Is Not Really Into Social Media
Becoming popular on social media has become a goal for a lot of people, especially those in the entertainment industry. Solly isn't like most people in that regard, though. Solly has profiles on Instagram and Twitter, but he doesn't seem particularly invested in being extremely active on either one of them.
Tell us what's wrong with this post? How could we improve it? :)
Let us improve this post!