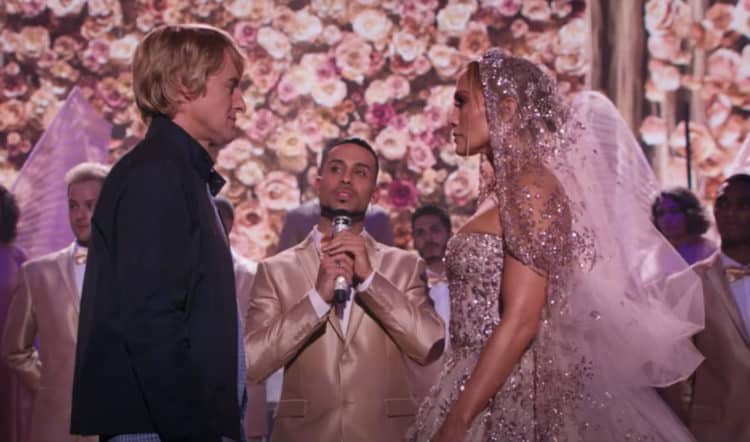 Jennifer Lopez is one of those artists who is able to keep finding ways to reinvent herself. The singer actress has defied the odds of aging in Hollywood simply by proving that age is just a number. She may already be in her 50's, but her ripped washboard abs and glowing skin say otherwise. It's pretty amazing how we are still dazzled by her catchy pop hits and sultry dance moves after all these years.
The Rise to Movie Stardom
Apart from dominating the music scene, Lopez also remains to be active in the film industry. Her first leading role in the biopic, Selena, chronicled the tragic life story of Mexican-American singer, Selena Quintanilla. Her heartfelt portrayal opened the doors wide open for a flourishing movie career alongside the hottest leading men. Lopez is most known for her roles in rom-coms, such as The Wedding Planner, wherein she portrayed the role of Mary, an ambitious wedding planner who falls in love with a handsome doctor named Steve, portrayed by Matthew McConaughey (Dallas Buyers Club), only to find out that he was the soon-to-be groom of one of her biggest clients. Another memorable rom-com that was reminiscent of a modern-day fairytale was Maid in Manhattan. Lopez portrayed the role of Marisa, a housekeeping maid at an upscale Manhattan hotel who a dashing hotel guest and senatorial candidate, Christopher, portrayed by Ralph Fiennes (The English Patient) accidentally mistakes her for a wealthy socialite. It was evident that Lopez knew what type of audience to attract through the scripts she chooses. Events took an interesting turn in 2019 when Lopez starred in the crime comedy drama, Hustlers, which followed the story of a bunch of New York City strippers who begin to steal money from their wealthy clientele. Lopez portrayed the role of Ramona, a veteran stripper and the ring leader of the group. The role was a game changer that allowed Lopez to gain critical acclaim. It was also an opportunity for us to see her acting abilities in a different light.
Testing New Waters
It's evident that Lopez was born to be under the spotlight. This young girl from the Bronx clearly had big ambitions, which she has fulfilled though grit and hard work. Unfortunately, this just has not been seen enough in the roles that Lopez has accepted over the years. Hustlers may have been a breath of fresh air, but her succeeding roles seem to have fallen prey once again to a formula that feels all too safe and familiar. Her recent rom-com, Marry Me, had Lopez play a role that hits close to home. She starred as Kat Valdez, a pop star who was about to marry a fellow musician until she finds out that she was cheating on her all along. Kat takes a leap of faith after the big revelation, and decides to marry a random concertgoer, Charlie, portrayed by Owen Wilson (Zoolander) instead. This twist of fate makes Kat realize that the right kind of love can come in the most unexpected of circumstances. Overall, it was a mediocre movie that contained a predictable storyline that has been told far too many times already.
Lopez has managed to break barriers all throughout her singing career. It's about time that she does the same when it comes to her films. It's not unusual anymore for singers to come out of their comfort zone and succeed in the cutthroat movie industry. Take for example Lady Gaga, whose powerhouse vocals has transcended to powerful big screen characters. Her performances in the films A Star Is Born and House of Gucci garnered good reviews and were even nominated for major awards. This is the kind of path we are hoping that Lopez will consider pursuing in the near future.
It's never too late to hone one's craft, and Lopez is definitely no stranger to this. It's not often that we get to witness a performer who is already in her 50's, yet is still able to kill it in an electrifying Super Bowl halftime show performance. Lopez is one who knows when to strike when the iron is hot, and has done so time and time again. This is not to say though that Lopez and rom-coms should already be a thing of the past. It's more of experimenting with new material that will make Lopez put her abilities to the test and allow her to shine more as an actress. She has proven that she's got what it takes to tackle more serious roles, such as the one in Hustlers, and it will be exciting to find out what else she has got in store for us. Leave it to Lopez to blow us away every time she ventures into something new.
Tell us what's wrong with this post? How could we improve it? :)
Let us improve this post!