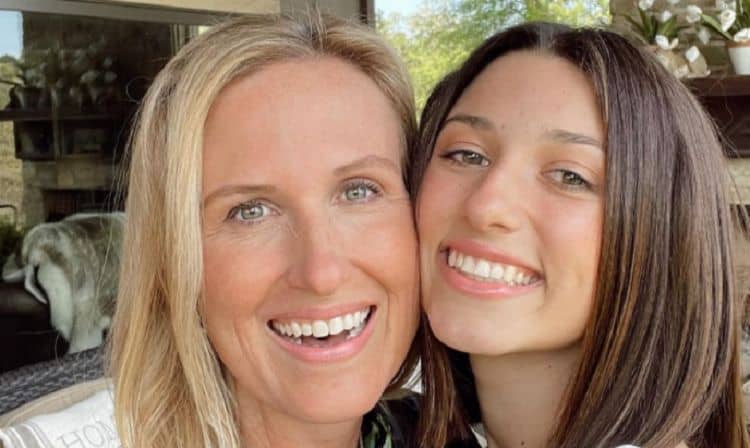 Korie Robertson was introduced to the public nearly a decade ago thanks to her husband Willie Robertson and the TV series Duck Dynasty. Through the show, fans got a bit of a glimpse into Korie's personal life and she has since gained a very big following. Although the Robertson family has found themselves at the center of some criticism over the years, Korie has always stood behind her husband and her in-laws. Although Duck Dynasty has been off the air for a few years now, Korie is getting ready to be back in the spotlight with a new web series called At Home with the Robertsons. Instead of focusing on the family business, this series will invite a variety of guests to discuss different topics with the family. Keep reading for 10 things you didn't know about Korie Robertson.
1. She Met Her Husband In Elementary School
When most people talk about young love, they tend to think of high school sweethearts. In Korie's case, however, young love started for her when she was just a kid. She and Willie met when they were in third grade and he asked her to go on a hike with him at summer camp. The couple decided to get married just a year after graduating from high school. While some people may have doubted them getting together so young, they have always managed to defy the odds.
2. She's Had Some Acting Roles
Korie's time on Duck Dynasty isn't the only TV experience. Apparently, she's also dabbled into some acting. According to her IMDB page, she has two acting credits one for the 2014 film God is Dead and another in 2016 in the movie I'm Not Ashamed. It doesn't appear that Korie has plans to do any more acting.
3. She's Adventurous
Korie is the type of person who isn't afraid to try new things and she's usually down for a good adrenaline rush. Although she spends a lot of time making sure things are running properly with the family's business, she also enjoys her time off. Some of her favorite things to do include hiking, skiing, and traveling.
4. She's An Author
Since breaking into the spotlight, Korie has been very strategic about making sure that her name stays there. She has helped author several Duck Dynasty books over the years and in the summer of 2017 she released her own book called Strong and Kind: Raising Kids of Character.
5. She's A Brand Ambassador
Thanks to the success of Duck Dynasty, Korie has been able to build relationships with companies who are looking for people to help market their products. She is currently a brand ambassador for TeamiBlends and Naturmetic. She seems to enjoy working with companies in the skincare and wellness spaces.
6. She Studied At Harding University
Korie was born and raised in Lousiana, but she decided to leave the state for college. She and her husband attended Harding University in Arkansas. It's unclear when she graduated or what she majored in. Both and and Willie have been declared Outstanding Young Alumni by the University.
7. She Has A Large Instagram Following
One of the coolest things about becoming a reality TV star is that it almost always results in social media popularity as well. That has definitely been the case for Korie. She currently has 2 million followers on Instagram and that number is likely to grow with the success of her new show.
8. She Likes To Sing
We weren't able to find any information to indicate that Korie has ever pursued a professional singing career, but we do know that she enjoys singing and she actually has a pretty good voice. She lent her vocals to the family's holiday album, Duck the Halls: A Robertson Family Christmas, which was released in 2013.
9. She's Passionate about Adoption Awareness
Korie is the proud mother of six children, one of which is adopted. Since Willie and Korie adopted their son, they have become very interested in spreading awareness and resources regarding adoption. They even started an organization called the Drive Adoption Fund. Korie has also spoken at several adoption related events over the years.
10. She Doesn't Come From A Hunting Family
Since Korie has always blended in so well with the Robertsons, some people may be surprised to know that she doesn't come from a hunting family. Instead, Korie's grandfather, Alton Hardy Howard, was a successful business man and gospel song writer. Korie also had a great aunt who was a local politician and was once the mayor of Monroe, LA for five terms.
Tell us what's wrong with this post? How could we improve it? :)
Let us improve this post!