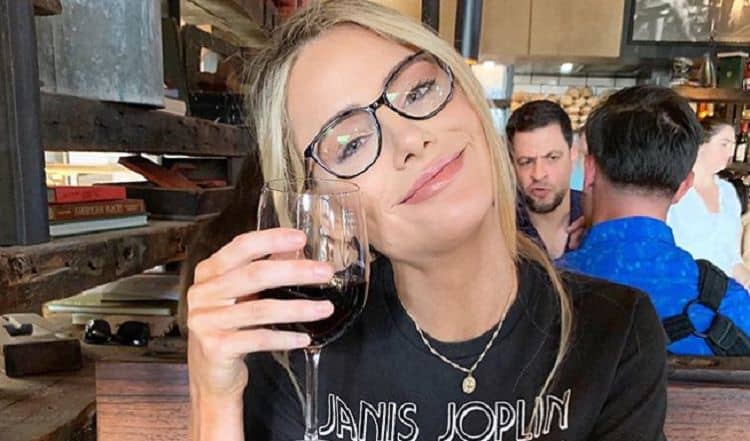 Some people are already predicting that Victoria Paul will be the one who goes to the stagecoach. Hopefully, things will go better with whoever 'wins' Peter's heart this time than it did with Hannah, but we won't get into that. VIctoria is an intriguing and inspiring woman, not to mention gorgeous. When she first appeared as one of this season's Bachelor contestants, we immediately had to know more about her. It turns out a lot is going on behind that pretty smile. So we're here to share ten things you didn't know about Victoria Paul.
1. Troubled Youth
Everyone goes through good times and bad, but for Victoria, her childhood was fraught with troubles. She was very young when her father passed away, and according to her pageant profile, her family was homeless and had to live in a shelter for a while. However that impacted young Victoria, it didn't stop this dynamic blonde from reaching for the stars and doing what she wanted with her life.
2. Family of Fighters
Victoria isn't the only one in her family who knows how to fight for what matters. Unfortunately, her mother and her sister are both former drug addicts. It's not uncommon for people who are under unusual stress to turn to substance abuse to escape their reality. The good news is that both of the other Paul women have been clean for several years now. Clearly, they're a family of fighters who know how to pull themselves up out of troubles, even if it took a little longer for some than others.
3. Nurse
We're not sure how Victoria found time to be on The Bachelor. When she's not busy being a reality TV star and working on her pageants, Victoria already works two jobs. She's a full-time nurse who works at both an urgent care facility and a dermatological office. Her current license has to be renewed at the end of January (2020), and it's listed as unencumbered. That means she's never been in trouble for anything professionally, so we can safely assume she's a good nurse and a very hard worker.
4. Pageant Queen
In 2019 Victoria won the title of Miss Louisiana. It was a long road for her, but Victoria isn't averse to a bit of hard work. She managed to take home the title after putting on a stellar show with her talents, and her answers to the questions the pageant judges asked. Taking the crown was a perfect proof of concept for Victoria's life philosophy. She believes that anyone can accomplish what they want out of life if they're willing to work for it.
5. Runner Up for Miss USA
This pageant queen went on to compete in the Miss USA competition. She placed in the top fifteen, though she didn't take home the big crown. While most pageant queens have sponsors, Victoria had to raise her own funds to get herself to the competition. We admire a woman who's willing to do what it takes to get where she wants to be in life.
6. Rival on the Show
Things have seldom gone smooth in Victoria Paul's life. Even being tapped for The Bachelor wasn't as easy as it is for some. As soon as she arrived, Victoria discovered that she had a rival on set in the form of Alayah Benavidez, another pageant queen, and 2019's Miss Texas, who also competed for the Miss USA title. However, Alayah didn't make it as far as Victoria did, and in fact, she didn't place in the top 15. Alayah was also eliminated earlier on the show than Victoria, and losing to her twice obviously didn't sit well with Alayah. She came back to confront Victoria and Peter and told him that Victoria wasn't honest about her. However, at the end of the episode, Alayah was out, and Victoria was still in.
7. One Bad Relationship
While Victoria's profile says she's never given herself a real opportunity to find love, she did have a serious relationship. Paul spent two years in a relationship with a man she loved. However, things seem to have ended badly because she says she discovered he was cheating when she found a video on his phone. We're not sure what was on the video, but that had to have hurt.
8. Doodle
Victoria has a big heart. She's always focused on fitness and health, but she also works hard to inspire young women to achieve their goals no matter where they're starting from in life. In addition to her other healthy and inspiring pursuits, she also has a rescue dog named Doodle, who she spends all her time with when she's at home.
9. Business School First
Before she became a nurse, Victoria had a different plan for her life. She originally went to school at the University of Louisiana at Lafayette for Business Management. From 2011 to 2014, her plans didn't involve nursing at all. She was also a member of the Kappa Delta sorority there. However, her plans and her major eventually changed, so she switched over to Central Louisiana Technical Community College and obtained a nursing degree in 2016 instead.
10. She Might Not be the Winner
We like Victoria Paul, but we're not so sure she's found her forever. This is pure speculation, but we noticed something unusual. Her Instagram has been reactivated sooner than some others on the show. Sadly, that might be an indication that Victoria didn't get the final rose. However, she's not telling, and we can only guess what it might mean for her future.
Final Thoughts
Victoria is an intriguing woman with an inspiring history. Regardless of who wins the Bachelor's heart this season, we see good things in her future. Hopefully, she'll be able to continue inspiring young women everywhere to achieve their potential no matter what their circumstances. Do you think Victoria will be the woman in the coach at the end of this season? Let us know why in the comments section below?