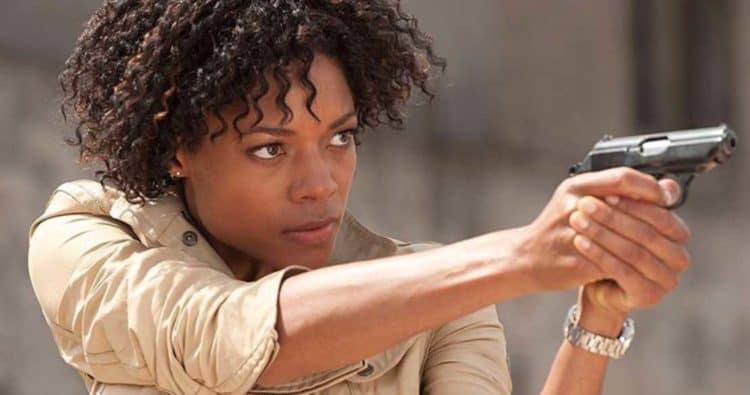 In less than a month, Daniel Craig's No Time To Die is finally being released after suffering delays due to the coronavirus pandemic. While the review embargo has yet to be lifted on the final Daniel Craig vehicle, the talk of the town regarding the 25th entry these days is whether or not James Bond should be played by a woman. During an interview with Radio Times, the actor gave a simple answer to that question, "no". Craig's statement actually echoed the sentiments of producer Barbara Broccoli, who went into more detail on why the titular hero should only be played by men: "I always feel that Bond is a male character, that is just a fact," she told Good Morning Britain in 2017. "We have to make movies about women and women's stories, but we have to create female characters – and not just turn a male into a woman for a gimmick."
Going back in the history of James Bond, the character was first created in 1953 by Ian Fleming, who has featured the secret agent in twelve novels and two short-story collections. Since the first film, Dr. No, dropped on October 5, 1962, the suave and cool spy has been in the media for over three decades, with Sean Connery, Roger Moore, Timothy Dalton, Pierce Brosnan, and Daniel Craig playing the iconic characters throughout its 25-film span. So, the history of the James Bond franchise is rooted in men, does that mean Daniel Craig and Barbara Broccoli are right in wanting the popular spy character to only be played by men? Yes. Here's the thing, Broccoli pretty much summed up the reasoning why it would actually be inappropriate for a woman to take over the James Bond role. At the end of the day, James Bond is deeply rooted through the eyes of a man. The iconic character represents what most want to be: a suave, cool, masculine, guy who gets all the ladies and kicks some butt.
Have most women been underwritten in the James Bond franchise? Yes. The female counterpart has mostly been eye candy for the most part, though the Daniel Craig pictures have done a better job of spotlighting women in secondary roles. I do agree with Craig that women should be getting meatier roles within the franchise; however, at its core, James Bond is a man's world, and replacing it with a female would just be a gimmick, as Barbara stated.
More importantly, it wouldn't be a woman's story. Granted, you can change the female 007 into her own story, but it would never feel authentic because the history is drowned out by a sea of men. This is the same issue with white characters being replaced by actors of color or vice versa. It's great that black actors are getting more opportunities as the lead, but stories such as the upcoming Little Mermaid or Fantastic Four's Johnny Storm feels inauthentic because the character's experience doesn't represent his/her culture. The same thing goes when Hollywood decided to cast Scarlett Johansson as Major in Ghost in the Shell or Nat Wolff as Light Turner in Death Note; These white actors are playing a character that's only been steeped in Japanese culture. Strip away that important essence and the film and property lose their identity.
Instead, why not craft a compelling new female character that happens to be a spy. This has actually been done pretty well in the past. One of the best spy-led films has been the underrated Atomic Blonde, starring Charlie Theron, James McAvoy, and John Goodman. Or Luc Besson's La Femme Nikita. Or even the silly spy films such as the Melissa McCarthy vehicle Spy or the early Charlie Angel's films starring Cameron Diaz, Lucy Liu, or Drew Barrymore. I'll all for the James Bond franchise creating a spin-off featuring a female lead, possibly a 008. That way, it can be a newly crafted character that isn't carrying the male history of the franchise with her. Obviously, the film will be deep into the universe of James Bond's world, but it's been established that Bond isn't the only agent who exists on the planet, so piggybacking off the popular universe wouldn't be too much of an issue. Plus, a cross-over team with 007 and 008 could be a really fun idea when the female spy is well established within the confines of the 007 universe. Either way, Daniel Craig and Barbara Broccoli are correct, James Bond should only be played by a man.