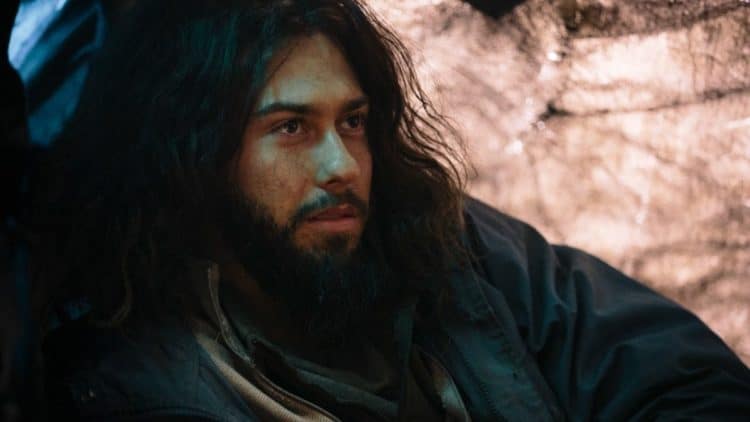 If you were a kid during the mid/late 2000s, you probably have fond memories of the Nickelodeon series, The Naked Brothers Band. Although the series was fictional, the show's stars, Nat and Alex Wolff, really are brothers and they really are in a band. In the years since the show's end, Nat has continued to have a strong career in the entertainment industry both as an actor and a musician. In recent years, however, Nat has been focusing more on his acting and he made several movie appearances. Recently, he was cast in the upcoming CBS series, The Stand. The role marks his first starring TV role since The Naked Brothers Band, and he's coming back with a bang.Keep reading for 10 things you didn't know about Nat Wolff.
1. He Doesn't Have His Own Social Media Accounts
After so many years in the industry, it's somewhat surprising that Nat doesn't have any social media accounts of his own. This doesn't mean that he isn't on social media at all, though. He's active on Twitter, Instagram, and YouTube but all three of those accounts are shared with his brother, Alex.
2. He Was Considered To Play Spider-Man In Spider-Man in Captain America: Civil War
Most people know about many of the things Nat has accomplished throughout his career, but what lots of people don't know about are the opportunities that didn't quite come to fruition. Several years ago, Nat was being considered to play Spider-Man in Captain America: Civil War and subsequent films, however, the role ultimately went to Tom Holland.
3. His Parents Also Work In The Entertainment Industry
When Nat and his brother began to show an interesting in performing at an early age, it probably didn't come as much of a surprise. Both of their parents have had successful careers in the entertainment industry. Their father, Michael Wolff, is a pianist and their mother, Polly Draper, is an actress.
4. He Isn't Afraid To Make His Political Views Known
Nat and Alex have built a fan base that includes millions of people, and they have made it a point to use their platform to raise awareness to causes and events that are important to them. Their social media accounts have made it very clear where they stand when it comes to politics and they do not support president Trump or his re-election.
5. He's Won Several Awards
There's nothing better than getting recognized for all of the hard work you put into something. In the entertainment industry, that recognition usually comes in the form of an award. Nat has earned several awards over the years including two Teen Choice Awards in 2014 and a 2015 CinemaCon Award.
6. He Began His Acting Career In Theater
Lots of Nat's fans may be under the impression that his first acting experience came from the 2005 film, The Naked Brothers Band: The Movie. In reality, however, he actually started acting two years prior when he was cast in an off-Broadway production of Getting Into Heaven.
7. He Likes Playing Complex Characters
As an actor, Nat is never afraid of a good challenge and he loves playing characters that bring lots of complexity. He told Wonderland Magazine, "I think I'm drawn to characters that are many different things, and I think one of the traps of modern movie making, and most of the scripts I read, is that characters serve functions in plots, but people don't serve functions. People are vast. It's very disheartening to play those kinds of characters. So, I'm trying to push to characters that have a lot of levels, and also in stories that have something to say."
8. He's A Big Fan Of The Beatles
Musically, Nat has been heavily inspired by many of the great artists who came before him. Although The Beatles' heydey had come and gone long before Nat was even born, he has always been a big fan of their music and is especially drawn to Paul McCartney's work.
9. He Is 'Obsessed' With Movies
For many actors, the best training they've received has come in a formal setting, but that isn't the case for Nat. During an interview with Backstage he said, "Maybe my biggest education, which is a little bit of a cop-out, me saying this, but [it's] being obsessive about movies. I watch movies obsessively. So, that's a huge education for me." The fact that his mother is an actress has also been very helpful to him in his acting journey.
10. He's Also A Screenwriter
Songs aren't the only thing Nat enjoys writing. He is also an emerging screenwriter. He wrote, directed, and starred in the 2019 coming of age drama, The Cat and the Moon. His brother, Alex, also starred in the movie. He also wrote and directed a film called Youngest which was released in 2020.