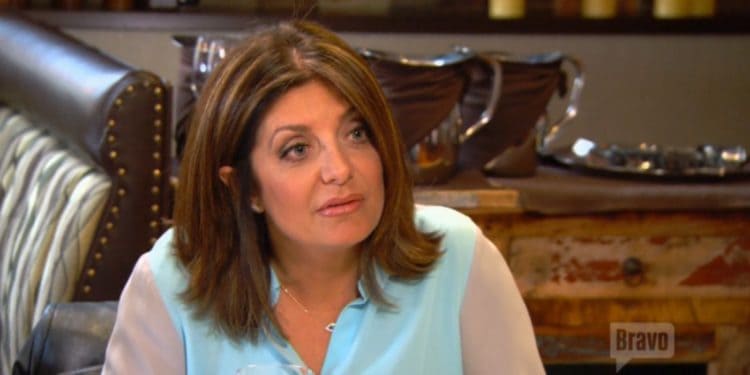 The Real Housewives of New Jersey have been flipping tables and causing scenes for well over a decade. Since 2009, fans have gotten to know long-time cast member Teresa Giudice and her family very well. She's been around since the start, but she welcomed her brother, Joe Gorga, and his wife Melissa to the show as costars back in season three. Alongside Gorga came new cast member Kathy Wakile. Wakile is a cousin to Teresa Giudice and her brother Joe Gorga, and the entire world got to see the family drama play out on national television since 2011. It turns out, Kathy Wakile and her family, once very close to her cousins Joey and Melissa, are no longer on speaking terms with the family, and fans are dying to know what is going on and how this is playing out.
1. Kathy is A Jersey Girl
Kathy Wakile was born and raised in New Jersey. She was born on October 4, 1965. She has four siblings, including her sister Rosie and three brothers. She currently lives in Franklin Lakes, New Jersey with her husband. She and Richard Wakile wed in 1993. They welcomed their daughter Victoria in 1994, and their son Joseph in 1996.
2. She's An Advocate for Brain cancer
Wakile spends a lot of time advocating and raising money for brain cancer awareness after doctors discovered a brain tumor in her daughter, Victoria. The tumor was benign, but she went through two very invasive, dangerous surgeries to remove the tumor. She and her daughter now raise as much money as they can for brain cancer awareness.
3. She Blames Television for Her Family Problems
Wakile and her cousin-in-law Melissa Gorga and their families have always been close. However, they are no longer on speaking terms with one another. Kathy states that reality television is the reason she no longer speaks to her family. When she was part of the show at the start, Teresa and Melissa and their husbands were dealing with the worst time in their own relationship. Wakile was close to both, and she was often in the middle. She says that sometimes when you walk away from the reality bubble, other people don't do the same – and it causes problems.
4. She's No Longer Speaking to Teresa, Either
She also has no relationship with the Giudice family. She doesn't speak about what happened with her and with Teresa and her family, but she went into this show a decade ago close to both of her cousins, and now she has no relationship with either. It's a sad situation.
5. She Wants the Best For her Extended Family
Despite the fact that Kathy Wakile and her family no longer speak to either of her cousins' families, she still wishes them the best. At the end of the day, she knows that they are family, and she wants to see them all happy and doing well in life. She wishes nothing but the best for each of them.
6. She's a Mother-In-Law
Victoria Wakile married Teddy Kosmidis in February 2021. The 20-something was engaged in 2019. The couple planned on getting married sooner, but the pandemic of 2020 had other things in store for them. They pushed their wedding date back a bit, and then they did all they could to ensure that they were meeting indoor wedding guidelines at the venue where they were wed.
7. Her Family is All Right
While they might not be speaking to their extended families, they are not doing too badly for themselves. Their net worth is around $5 million as of 2021. That's due to the fact that their family owns numerous gas stations in addition to several other businesses.
8. Her Son had Some Unfriendly Words
When Victoria Wakile wed her husband in 2021, Page Six pointed out the fact that neither Joe nor Melissa Gorga or their kids were at the wedding. Wakile's son, Joseph, commented on the post online saying, "Lmao we cut those farm animals out of our life years ago that's why they weren't in attendance," and the world went crazy. Melissa Gorga responded with a statement that she loves the Wakile kids.
9. She Was Told She Wasn't Fabulous Enough
When she found out she was going to be cast on the housewives franchise, she found out from Teresa. She called her cousin and accused her of not telling her that she was joining her show, but Wakile claims that the show only interviewed her and that they did not cast her. However, the show told Teresa they did, and that's how Wakile learned she was being offered a contract. Soon after, however, she began hearing others tell her that she's not fabulous enough or interesting enough for the show. It was a hard time for her.
10. She Wishes Things Had Been Different
Teresa Giudice feels as if her sister-in-law and cousin joined the reality show she was on without telling her. She felt they went behind her back to get the jobs, and she was never happy about that. Wakile also said she thought the show would be much different, and she wishes now – knowing what she currently knows – that it would have been different.