Ridley Scott, born on 30 November 1937, is an English filmmaker best known for his work in the science fiction, crime, and historical drama genres. He is a decorated director and producer, having received various accolades throughout his career including the BAFTA Fellowship for lifetime achievement, two Primetime Emmy Awards, and a Golden Globe Award. He was also knighted by Queen Elizabeth II in 2003.
Scott has directed and produced various iconic films including Alien (1979), Blade Runner (1982), Hannibal (2001), American Gangster (2007), and The Martian (2015). In addition to directing, he was also a camera operator on Gladiator (2000). He also directed and produced Napoleon, an upcoming epic historical drama film set for release on 22 November 2023.
What Is Napoleon About?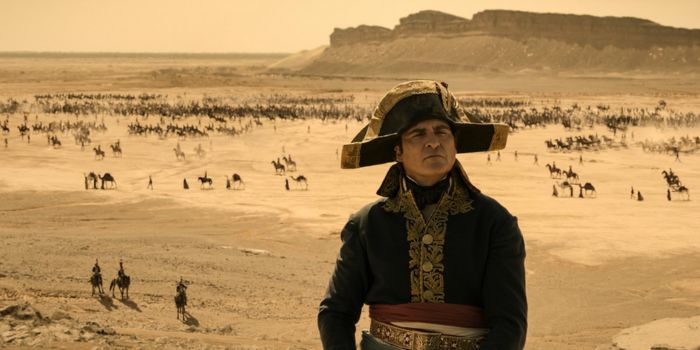 Napoleon is produced by Apple Original Films in partnership with Sony Pictures. The film is set to depict the rise to power of Napoleon Bonaparte, the legendary French military and political leader who rose to prominence during the French Revolution and the subsequent wars. The film also sheds a spotlight on the dynamics of his personal life.
Napoleon highlights the title character's climb to becoming the ruthless Emperor of the French. It also places the political and cultural legacy of Napoleon Bonaparte as a celebrated and controversial leader in a historical context. The film views his life through the lens of his relationship with his wife, Josephine Bonaparte, as well as his navigation of the highly dynamic nature of France during the period of revolution.
Who Are The Cast Members of Ridley Scott's Napoleon?
As Napoleon Bonaparte's life was full of characters from various backgrounds, the cast of Napoleon represents this diversity, with characters portrayed by people from various countries. Napoleon Bonaparte himself is set to be portrayed by American actor, Joaquin Phoenix. Ridley Scott had considered different actors for the role, but he chose Phoenix after being blown away by his Academy Award-winning performance in the 2019 film, Joker.
Vanessa Kirby, an English actress portrays Josephine Bonaparte. Kirby was chosen to replace Jodie Comer after Comer had left production as a result of the COVID-19 pandemic. Paul Barras a key politician during the French Revolution is portrayed by Tahar Rahim, a French-Algerian actor. Charles-Henri Sanson, the executioner who oversaw the execution of the last king of France before the fall of the monarchy, is played by Phil Cornwell.
Moroccan-British actor, Youssef Kerkour plays Marshal Davout, one of Napoleon's most accomplished commanders. Matthew Needham portrays Lucien Bonaparte, Napoleon's brother. Caulaincourt, a French military officer and close advisor of Napoleon is played by Ben Miles. Ludivine Sagnier, a French actress and model, plays Madame Tallien.
Is There A Trailer For The Film?
The Ridley Scott-directed biopic which looks to retrace the rise of Napoleon Bonaparte to Emperor of the French has been highly anticipated by audiences around the world. As early as October 2020, Ridley Scott had announced that Joaquin Phoenix would play the title role.
By April 2023, images of Joaquin Phoenix in military clothing as Napoleon had been circulated. On 10 July 2023, the first trailer for the film was released by Sony Pictures Entertainment. The trailer succeeded in increasing anticipation for the movie, with audiences looking forward to Joaquin Phoenix's performance. Three months later, on 18 October 2023, a second trailer was released. The trailer gained over 16 million views on YouTube in a week.
When Is The Release Date For Napoleon?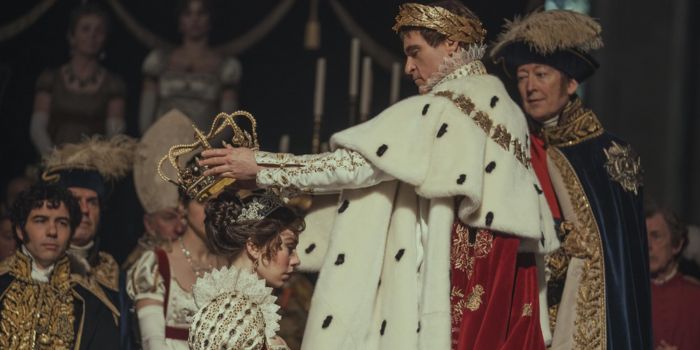 To help exhibit Napoleon to global audiences, a partnership between Apple Studios and Sony Pictures under Columbia Pictures has been announced. This is the second awards-season film from Apple Studios set for release in theatres after Killers of the Flower Moon directed by Martin Scorsese. Napoleon is scheduled to be released in cinemas on 22 November 2023.
The film is set to be released in the United States, France, and the United Kingdom on 22 November 22 before being released on the streaming platform, Apple TV+ at a later date. Ridley Scott has also revealed that he has a four-and-a-half-hour-long director's cut of the film that explores the life of Josephine Bonaparte in more depth. In October 2023, he confirmed that the director's cut would be released on Apple TV+ after the film's run in theatres.
Tell us what's wrong with this post? How could we improve it? :)
Let us improve this post!