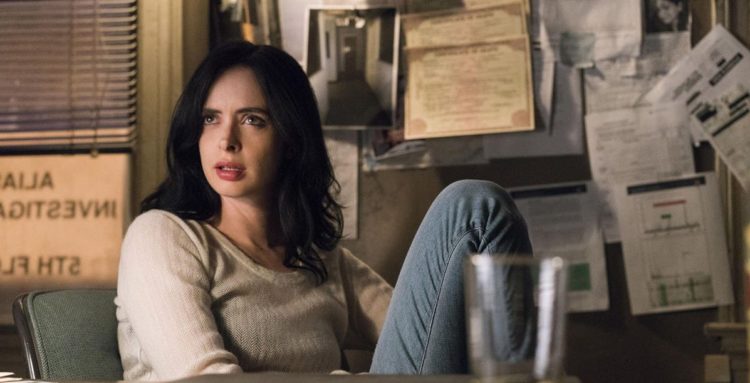 There might be a lot or at least some MCU fans that don't care if Krysten Ritter comes back as Jessica Jones or not, but the character does have enough fans that would love to see her return at some point. The only problem is that whether or not she'll be seen in one show or another, or in a movie, is still in question. There are rumors floating about that indicate that she might be showing up when She-Hulk hits Disney+ with her own series, but it's not entirely certain yet whether this will be the same character or if things are going to change a bit. The Netflix show that was canceled might become something a little different, but again, this is mostly rumor at the moment and nothing has really been locked down yet when it comes to whether the Jessica that people remember is going to show up once again. There are quite a few rumors circulating around the internet when it comes to the MCU at this time, and a lot of them appear to be rooted in what might be at least a little bit of truth. 
It's kind of a shame that the Marvel series that was featured on Netflix were canceled and not immediately picked up since they did have a strong fanbase, apart from Iron Fist which is still being maligned to this day. But whatever's going on in the front office at the MCU is hard to say since while they might be willing to divulge a few things now and then as to what's coming, what's happening, and who can be expected to show up, they're pretty tight-lipped about everything else, and it would appear that this is one of those secrets that is being kept close the vest, if it's even a consideration at all. The decision to bring back Jessica Jones shouldn't be too difficult since fans did take to the character and much like Luke Cage and Daredevil, as well as the Punisher, the fans want her back. 
It would make a lot of sense to bring her back for the She-Hulk given that the titular character is a lawyer and Jessica is a private investigator, so it's likely that the two of them might come into contact at one point or another. Nothing is set yet when it comes to the idea of bringing certain characters back, but it does feel as though it would be wise to bring Jessica Jones back, especially since Ritter already sounds like she's ready to sign on and make it happen. There are a few reasons why it might not happen and a couple why it could be a bad idea, but they tend to pale next to the desire that fans have to see this character make a return so that she can start being a part of the MCU once again as many feel is necessary. Luke Cage and Daredevil need to come back, and yes, even Iron Fist needs to return, but with someone else in the role who can actually pull it off. 
As for Jessica, it feels that Krysten Ritter should get the chance to come back since she played the part of Jessica just fine when she was on Netflix and fans definitely wanted to see more of her since she was pure awesome. Whether they'll bring her back or get someone else to take on the role is hard to say, but if it's the latter it's very likely that a lot of fans will have an issue with it. Ritter has become the woman that people want to see in this role, and it would be a pretty big disappointment if it didn't happen. The fact that Ritter wants to come back should be an indication that the MCU has everything they need to make it happen, but why they would beat around the bush on this one is hard to say given that it would please the fans in a manner that wouldn't be disruptive and certainly wouldn't go against the continuity that's already been built up. This could be a concern for some folks, but a little bit of retconning never hurt anyone, and with all that's going on in the MCU as of now and for the last few years, it wouldn't be that hard to explain. 
How the creative minds at the MCU work though is a mystery to a lot of people and it's pretty fair to say that whatever happens is going to be embraced by the majority of fans unless it's something that's so wide of the mark that people simply can't accept it. Jessica Jones should come back, that's not even a question, but whether she will or not is still up in the air.