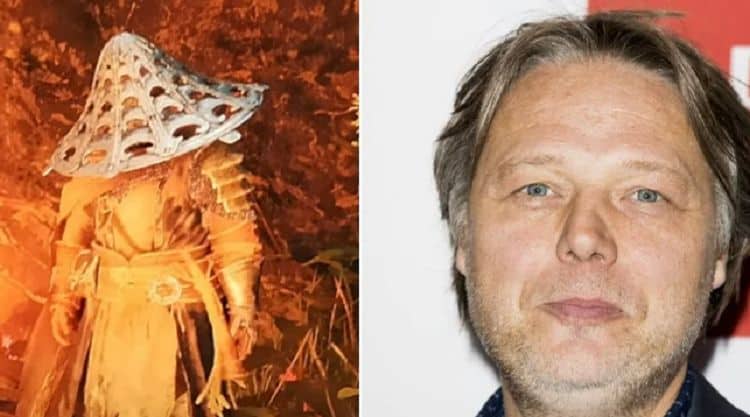 Shaun Dooley has been in the entertainment industry for more than 25 years. During that time, he's accomplished more than many people will in their entire lives. Still, those who have followed his career will probably agree that he hasn't gotten nearly as much credit as he deserves. From movies to TV shows, Shaun has shown that he has what it takes to work on a wide variety of projects. Although many of his roles are guest appearances, Shaun often leaves a lasting impression on viewers. Even though Shaun has yet to make an on-screen appearance in 2022, we know that we will be seeing plenty more of him in the years to come. Keep reading to learn 10 things you didn't know about Shaun Dooley.
1. He Has Nearly 100 Acting Credits
If you take one look at Shaun's acting resume, you may be blown away by the amount of work he's done over the years. According to his IMDB profile, he currently has 96 acting credits. This also includes several voice roles. Shaun will reach that 100 mark before we know it.
2. He's A Dog Dad
We weren't able to find any information on whether Shaun has any children, but we do know that he is a devoted pet parent. He has an adorable little dog who has become the star of his Instagram profile. All of the cat people out there should know that Shaun also likes cats.
3. He's Faced Mental Health Challenges
Mental health is a topic that many people don't feel comfortable discussing out of fear that it could result in them being judged by others. However, during an interview with Bt.com, Shaun revealed that he struggled with his mental health early in the pandemic when the world was in lockdown.
4. He's Been Involved In The Video Game World
Shaun has spent the majority of his career in front of the camera, but his talents as a voice actor have also given him some cool opportunities. In 2022, he voiced several characters in the video game Elden Ring. It'll be interesting to see if he decides to take on more video game roles in the future.
5. His Sister Is Also An Actor
Shaun isn't the only person in the Dooley family who has been bitten by the acting bug. His sister, Stephanie, is a professional actress who has been in the business for more than 15 years. Her most recent role was in 2022 in a TV series called Emmerdale Farm. It doesn't appear that the two have gotten the chance to work together, but perhaps they will in the future.
6. He's A Formally Trained Actor
The entertainment industry is a very competitive space. In order to have the best chance of success, it's important for actors to do what they can to sharpen their skills. Shaun studied acting at the Arden School of Theatre in Manchester where he graduated in 1995. He earned his first on-screen role just two years later.
7. He Loves Working With Russell T. Davies
Collaborating is one of the most important parts of the creative process, and Russell T. Davies, the creator of It's A Sin, is one of Shaun's favorite people to collaborate with. When asked what made him want to work on the TV mini-series, Shaun told Channel 4, "Russell – I'd do anything for him. His writing is up there with the best, and he and Nicola Shindler make a dream team. I think I said yes before even reading the scripts."
8. He Enjoys Spending Time Outdoors
Even after all of the time Shaun has spent in the entertainment industry, he still has lots of appreciation for the simple things in life. When he isn't busy with work, he loves being out in nature. Some of his favorite things to do include going on walks, hiking, and skiing.
9. He's A Soccer Fan
We weren't able to uncover any details on whether Shaun has ever played any sports, but one thing we do know is that he is a sports fan. He especially enjoys soccer and he is a longtime fan of Barnsley Football Club. Even though he lives in London, he likes to go to Barnsley games whenever he gets the chance.
10. He's an Award Winner
While it's true that Shaun hasn't gotten nearly as much recognition as he deserves, he has taken home an award. In 2017, he won an award at the Sick Chick Flicks Film Festival for Best Male Lead for his role in Blood Shed. Hopefully, there will be lots of other awards waiting for Shaun in the future.
Tell us what's wrong with this post? How could we improve it? :)
Let us improve this post!