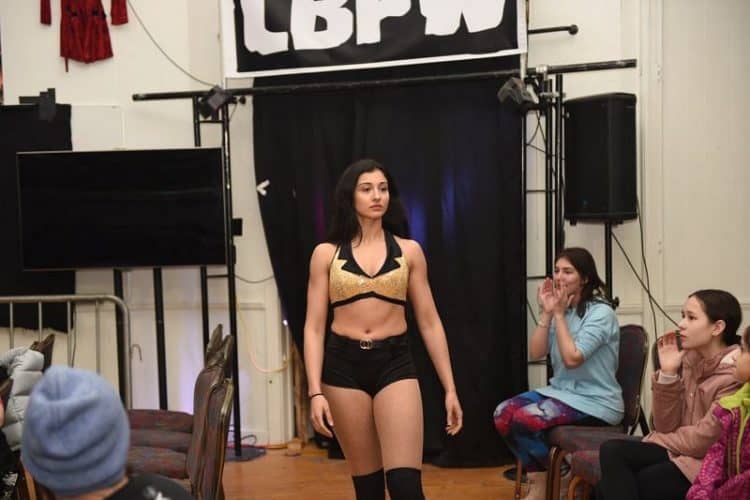 It's not a secret that the world of wrestling is one in which nepotism goes a long way. Of course, no one makes it without actually showing some skill and talent in the ring, but there seem to be an awful lot of parents and kids who all take part. Knowing someone in the ring helps, we imagine, and we have no problem with that. However, you might not know what we are talking about if you are not a fan of wrestling. Bianca Carelli is a wrestler. Her father is also a famous wrestler, and her name has been in the press a lot lately, so we thought it was time the world gets to know her.
1. Her Father is Famous
His name is Santino Marella, and he has been in the ring for a long time. His character is a good one, his fans love him, and he has made quite a name for himself. Now that he is able to witness his own daughter do the same thing, he's living on cloud nine.
2. She Is Signed
The big news about Bianca in 2022 is that she recently signed with the WWE. She is so excited about it, and she is doing big things. Her father confirmed that she tried out for the WWE a few years ago and did not make the cut, but she's been working hard to improve – and this time she made it.
3. She is a Beauty Queen
One thing that you might not assume when you think of a pro wrestler is a beauty queen. They are two entirely different stereotypes, but they work for her. She was Miss Teen Ontario when she was younger, and she was also a great student and a role model. Her father talks about this often, and it's clear he is so proud of everything she does.
4. Her Parents Are Divorced
Her mother and father were married when she was born, but their marriage did not survive. They divorced when she was a lot younger, and her father remarried in 2015 when she was still a teen. She is close to both by all accounts, and that is never a bad thing.
5. She Has a Following
She's only just signed on to represent the WWE, but she already has a large social following. She has more than 21k followers on her Instagram page alone, and her debut with the WWE will likely only make her following larger. She is doing big things, and she is proud.
6. She is Canadian
In case you didn't realize that when we told you she was Miss Teen Ontario, she is Canadian. She was born in Canada, she was raised in Canada, and she is proud of her heritage. However, she is spending a great deal of her time in the Orlando area these days since that's where her job takes her.
7. She Enjoys Working Out
Like most of us, she has her days. She loves to work out, but she also has days when it's just not something she's looking forward to, that she might not want to do, and that she might not be happy about, but she does it. She does this because she knows that she will be a lot happier with herself and she'll feel a lot better when she does work out.
8. She Celebrated Thanksgiving Twice
In 2021, she celebrated her first American Thanksgiving. She's never done that before, but she was enjoying the food, the company, and the fact that she had a chance to be mindful and thankful two times in one year. She enjoys the holiday, and it shows.
9. She's A Sunrise Kind of Woman
It is not often I find people so much like myself, but here we are. She is the kind of person who enjoys a Monday, who likes the mornings, and who would rather be up early to watch the sunrise than to see it set. She is a go-getter, and that is such a good habit to have.
10. She's Not About Excuses
If there is one thing you will learn about her from her Instagram feed, it is that she knows that there are things you must do, things you cannot avoid, and things in life you don't love – but she also knows that you have to make a conscious choice to partake in what you do love or you will never be happy. It's all about choices, and excuses don't fit at the table when you are looking to live a happy and fulfilled life.