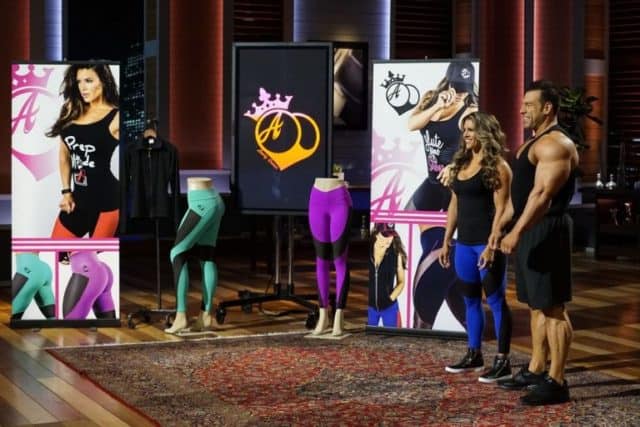 It's another week and another batch of companies to appear on Shark Tank. This Friday we're going to take a look at another four companies plus an update on a previous Shark Tank winner. To begin our week we're going to take a look at the company Bootyqueen Apparel. For the record I did not make that name up. Before even going into the company we know this one's got Daymond John written all over it which I'm sure founders Amanda and Steve Kuclo are targeting with their presentation. According to Shark Tank Blog:
The Kuclos are well known in the bodybuilding world. Steve is an up and coming superstar in the competitive body building world. Amanda, TV Host, personal trainer, and model. Her Glutes are world famous and she's known as the "Booty Queen" of the fitness industry. The Kuclos married in 2015, then started Bootyqueen Apparel. It's a line of women's athletic wear that pays homage to bounteous booties. While they sell tee shirts, hoodies, shorts and more, the heart of the business is the leggings and work-out pants. These pants aren't for skinny yoga gals, they are for women with big, healthy butts.
The leggings and crops feature moisture wicking material. They're billed as a "high quality durable workout/fashion legging." All the pants feature extra support to prevent muffin top and provide a nice shape to the thighs and bum. They cost between $83 and $90 on the company website.
This is all going to come down to the quality of their clothing which I know Daymond John is going to harp on. You can market a product to your eyes bleed but if it can't stand up to the quality test it's going nowhere. The apparel industry is extremely competitive so it'll be interesting to see if the Sharks believe on Bootyqueen's potential. If I'm a guessing man this one's gonna get shot down unless they prove they already have a scalable and profitable business.