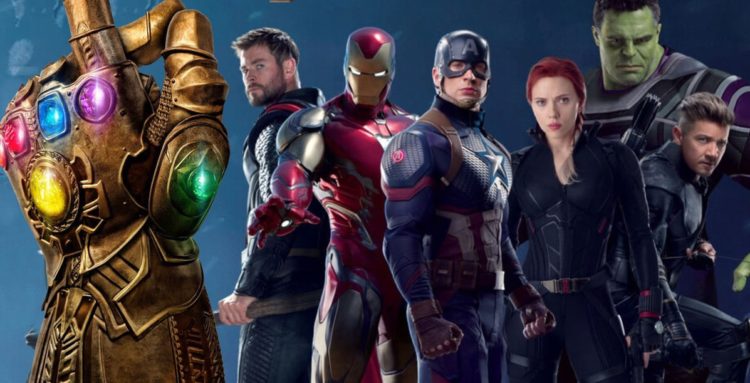 Initially one might think that Seth Rogen is being a bit of a sourpuss by stating that modern comedies have to try and keep up with Marvel movies since the action-packed epics have decided to go the comedic route, kind of when it comes to some of their stories. Examples such as Thor: The Dark World and Ant-Man are fair representations of how humor has been used in a big way when it comes to the MCU, but there's a huge difference between this and regular comedy movies. The expectations of the audience are humongous when it comes to an MCU movie since they fully expect the loud explosions, hard-hitting fight scenes, and intense situations that come with such movies, while the humor that's injected tends to be a great way to keep things flowing on a lighter note now and again in order to maintain a certain balance and keep things as family-friendly as possible. Keep in mind that if everything was like Deadpool, meaning gory, profanity-laden, and as hard-hitting as possible, it would still be funny, but it wouldn't be the same image that Disney is striving to keep. The MCU, if anyone's noticing, is still hard-hitting, but the blood and guts are kept to less than a minimum while the funny bits are highlighted in order to keep people interested and offer up something for kids and their families to laugh at. If Thor were to really go berserk and start tearing apart dark elves, or if Ant-Man stepped on a bad guy and a burst of crimson came out, it might elicit a laugh, but it might also traumatize some kids.
Regular comedy movies also have a wider range when it comes to the subject matter and how far they can push the story one way or another. MCU movies are going to be about heroes at one point or another, that's a given and it's not going to change. But regular comedies can take on a very broad range of subjects and people won't wonder why in the world they're not sticking to one particular subject as a hero movie would need to do. This is a big reason why Rogen's argument falls apart since comedy is fluid and extremely pervasive. Imagine the MCU without humor. Each movie would be an action movie that might feature a dark bit of humor now and again, but would otherwise be a heavy-hitting action flick that wasn't trying to be funny and might only be so due to unique circumstances within various scenes. Injecting humor into an MCU movie is a bonus since it keeps everyone happy, but acting as though it's an impediment to regular comedies since regular comedy movies don't make as much money on average begins to sound a little petulant considering that many comedy movies still make millions upon millions of dollars. In short, the MCU is popular because it caters to a wider fan base, while comedies are great and all, but they tend to be aimed at a very specific group of fans, especially when it comes to various comedians.
There are folks that don't really care for Rogen's style of comedy since if one takes a look back he has contributed quite a bit to the genre, but it's also fair to say that he's had a lot of help, just like those in the MCU who are popular but have almost never stood alone in a movie. Rogen has almost always had some sort of help in his comedies, some big-name actor, or someone that's on the rise to help him out. When he hasn't had this, his movies tend to do alright, but nowhere near the level of success that comes from collaborative attempts that feature other actors alongside him. This is one of the few things that appears hard for many people to grasp. He's a talented writer and comedian, but on his own, his efforts somehow don't amount to that much. Stating that the MCU has changed comedy sounds like another excuse for Rogen and many comedians having to work harder to get their movies noticed, which again, sounds a bit petulant as they're finding that they can't keep up with superhero movies that have injected comedy into their storylines and have, somehow, affected the standard comedy movie throughout the years. Does that sound feasible to anyone else? Given the fact that since 2008 comedies have still thrived, whether they've been widely accepted or not, it's fair to say that they've existed separate from the need to keep up with the MCU since the hero movies have done their own thing and the regular comedies have done the same. Likely as not Rogen is going to be listened to since he's a proven voice in show business, but it might be wise to take a look around rather than take his words at face value, if only because there's still plenty of room in the sandbox for regular comedies despite the fact that the MCU has dipped into their side of the play area.