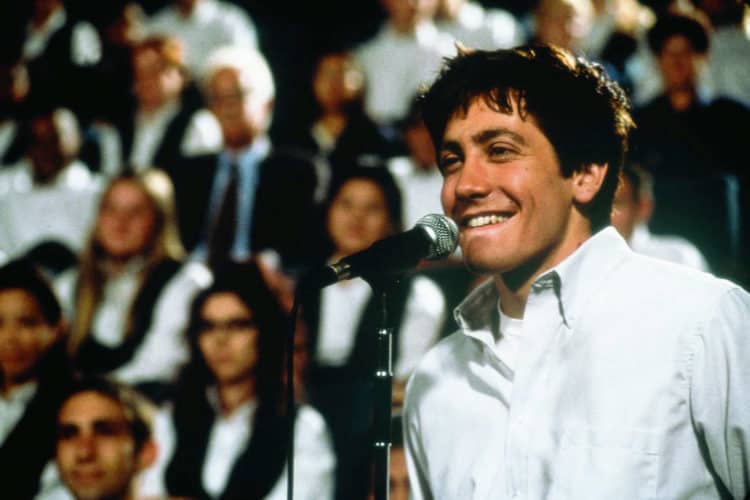 Some movies are absolutely loved by the fans when they come out, but some of them suffer from a lack of proper timing and, sometimes, the content that they push to the masses. Having come out after 9/11, Donnie Darko was being pushed to those that were already dealing with enough tragedy and weren't bound to be entertained by a dark and foreboding movie that would stretch their limits of understanding and present itself as something far smarter than they were ready to deal with. That's not to say that the movie wasn't appealing to those that could understand it or those that were bound to get into it despite the slightly confusing narrative, but for a few reasons, Donnie Darko was a box office bomb that came around at the wrong time. In the years following its release, it would become a cult classic without much effort since many of the actors that were virtual unknowns at the time would eventually see their careers take off in show business since they became household names at one point. Jake and Maggie Gyllenhaal and Seth Rogen in particular would become far more famous after a while and the other, more seasoned actors would eventually become quite popular if they weren't already. Donnie Darko didn't do its actors a whole lot of favors in the short-term but it would propel a few of them to cult stardom in the long-term since at this point in time the Gyllenhaal's have both become widely known and actors such as Patrick Swayze and Drew Barrymore have been immortalized in their own time.
September 11th was still pretty recent at that time and the pain of it hadn't even fully set in for a lot of people, so thinking about another tragic and twisted story was kind of difficult for quite a few people, and going to the movies wasn't exactly a balm for a lot of folks since sensationalism wasn't all the rage as a country mourned. This was one of the biggest things working against the movie since casting a few relative unknowns in lead parts was something that could have been worked past. But hiring Swayze, despite the fact that he was a legend all the way up to his passing, and still is in the eyes of many people, also wasn't bound to turn this movie around. His star power has pretty much run out by the 2000s since he was a huge 80s and 90s sensation that had already had his heyday and wasn't on an upswing at that time. Drew Barrymore was a bit underplayed in the movie and to be fair some people might have to be reminded that she was even in it to start with. Apart from all that, the movie was just flat out weird, as many people would be willing to agree with no doubt.
The idea of wormhole theory and time travel and everything else that went into this movie was just odd to the extent that it required a great deal of thought as well as patience as the movie continued to unfold, and people just weren't having it at that time. Some might think that a tragedy is the best time to relax and kick back, but something on the scale of 9/11 wasn't going to be remedied by a night out at the movies. In fact a lot of people had to be told by word of mouth about this movie since it didn't really get around that easily. The advertising for it wasn't even that extensive considering that some folks didn't even learn about it until the 2000s were over and done with. Yes, that's a true statement, not just an anecdote, but it is hard to prove so it will have to exist as a compromise and remain as an opinion based on fact. Donnie Darko didn't start out being the most popular movie of the decade back in its day and while it's still not the most popular movie ever it's gained a following that's nothing less than impressive since 19 years after it was released it's become one of the many movies that get discussed fairly regularly since it was an oddball flick that allows for a lot of healthy and even disturbing discussion since there were many aspects of the movie that a good number of people didn't fully understand.
Even after all these years it still hasn't been a top-earning movie, but it's still been one of those that people tend to mention and is among those that people will talk about in various ways and find interest in for their own reasons. Cult classics are often created when someone finds interest in a movie that a lot of people don't care about and their interest spreads to another, and then another, and after a while, it becomes easier for people to see why the movie is so popular. Otherwise, they're usually not the kind of movies that do well in the mainstream.