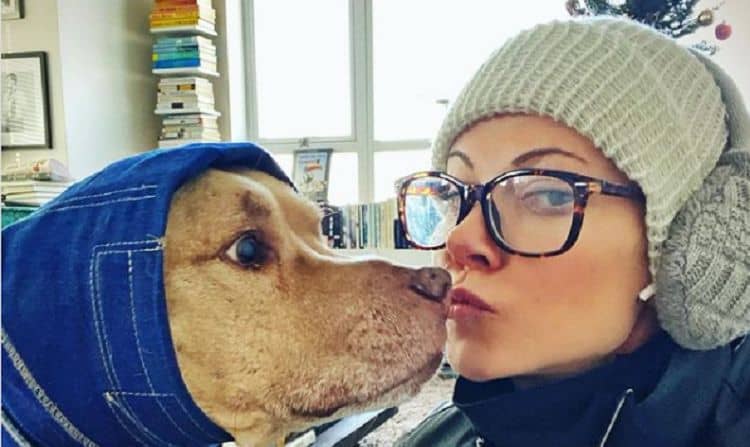 There will always be those who call Sarma Melngailis Bad Vegan. She's the chef and restauranteur who was arrested and charged with some serious criminal activity back in 2016, and this came only after both of her NYC restaurants shut down after she twice let her employees work for a month at a time without a paycheck. However, there are those who will learn about her thanks to the documentary she's in on Netflix right now, and many of those same people will find themselves shocked that she was able to ink a deal with the company so that she could gain a profit from the documentary – not common when it's a negative documentary – on the sole basis of being able to repay all of her employees for the wages she did not pay them so many years ago. What is Sarma up to now?
1. She is Almost 50
She was born just as fall was beginning in 1972. Her official date of birth is September 10, 1972, which means she will celebrate her 50th birthday in 2022. She has had a rough go of it, but she is looking to re-make her life and get a fresh start with things.
2. She Was Born in Another Country
She is a woman who was born in another country. She was born in Riga, Latvia. However, she was raised in Massachusetts in a town called Newton. She lived there with her mother and her father. Her mother worked as a chef, and her father was a physicist who was employed by the prestigious MIT.
3. She Owned Two Successful Businesses
Throughout her adult life, she owned and operated two successful businesses in New York City. She owed the Pure Food and Wine and One Lucky Duck, both focusing on the raw, vegan aspect of eating. However, she was forced to close both around 2014/2015 after her entire staff walked out after a month of unpaid wages – for a second time.
4. She Learned Her Love of Food Early
Her mother was a professional chef, and her daughter took after her. However, many might be surprised to know that this woman was not always a chef or in the restaurant industry. For some time, she was working in the private equity sector. She worked for companies such as Bear Stearns, Bain Capital, and CIBC.
5. She Was Arrested
It was reported that she and her husband were arrested in 2016 in hotel rooms in Tennessee, and that was the beginning of the end for her. She was then charged and sentenced after she plead guilty to a litany of charges that include criminal tax fraud and more. She spent nearly four months in jail.
6. She Divorced her Husband
Following their arrest in 2016, she was sentenced to four months in jail. She served her time, and then divorced her husband. It was said that when they were arrested, they were both in the same hotel, but they were sleeping in different rooms.
7. She is the Subject of a New Netflix Documentary
Her life has been quiet as of late, but that has changed now that the Netflix company has released a documentary about her life. It's titled Bad Vegan, and she is the subject. The documentary shows her rise in the culinary world and her life in prison, as well as the fact that she actually ate meat while in jail. It's a whole situation.
8. She Slept with Her Attorney
During the course of her arrest and her subsequent plea deal, she spent that time cheating on her husband with her own attorney. His name is Jeffrey Lichtman. She was married, and it turns out he was also married, though she claims she did not know of his family. She said that she found out about his wife and kids when the Washington Post published an article about him.
9. She's Currently Back in New York City
She did very wrong by many people while living there, but that did not stop her from going back to her home and getting back to her life. She currently lives in Harlem, she rooms with her dog, and she is living with a lot on her mind. She claims that her 12-year-old dog keeps her grounded and helps her when she is feeling down or anxious.
10. She's Confident New York Would take her Back
She said in an interview with the New York Post in 2019 that, "If there was some magical opportunity to open the same restaurant in the same place, I would do it in a heartbeat. I think New York would take me back," and that leaves us wondering if she was putting that out there looking for a new set of investors to work with her despite her defrauding her former investors of more than $2 million.
Tell us what's wrong with this post? How could we improve it? :)
Let us improve this post!