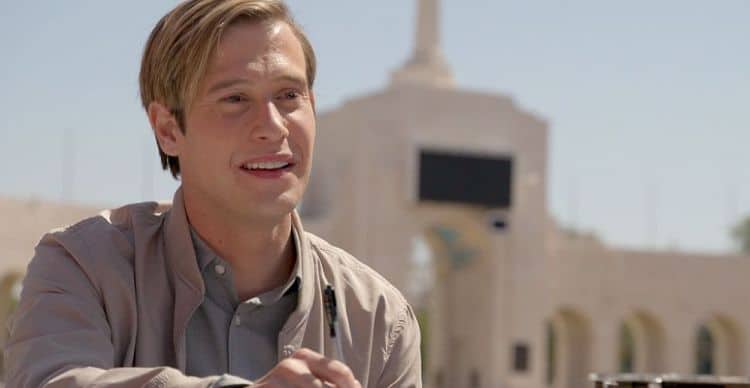 The world of clairvoyant people is an interesting one. The reason being is that there are always those who simply do not believe in this type of communication with the 'beyond,' and those who are diehard fans because they believe. There are also those who don't know if they believe, but they do find the topic fascinating, and that's what Tyler Henry is counting on with his new show. It's called "Life After Death with Tyler Henry," and it is his big return to television. Many people remember him from his teenage years when he made history becoming the first 19-year-old young man to host a show on E! that deals with the afterlife, the people who are no longer with us, and the beyond. His first show was called "Hollywood Medium with Tyler Henry," and the fans ate it up. Now he is coming back with a brand-new show, and everyone is curious to learn more about it.
His New Show
What's changed since he was last on television? How will this show differ from his last? First and foremost, we don't entirely know how this show will differ, but we do know that he is older now. He's currently 26. This means that he's had a bit more time to refine his skills and his craft, and he might have a better understanding of what he is doing and how he is doing it. His new show is going to hit Netflix on March 11, 2022, which means fans can turn in to see what he is doing right now. He wants to help as many people as he can, but rumor has it that he is has a list of hundreds of thousands of people who have reached out to him over the years who want to see if he can help them in some way. Can he do it? Will he have the time and the ability to help all of those people?
Henry's gift of speaking to those who are no longer with us is something he was born with, but he did not recognize this until he was a child. He was around 10 when he realized that he could sense things that others could not. It began with his grandmother. He felt a very overwhelming sense that she would die, and he could not get rid of it. She did die, and he was trying to tell his mother at the time that he was feeling this way when the call came in. He still does not, to this day, understand exactly what is happening to him, but he calls it an immersive experience and says that part of his gift is actively daydreaming, taking notes, and allowing the people he is doing a reading for to take what he writes and hears and sees and figure it out for themselves.
He's Solving Mysteries
A few things will happen on this show that are different – for one, he's helping to solve some mysteries. We have a sneak peek at the first little bit of what he is doing based on an interview he did. He is helping a woman who is trying to figure out what her life is like and how that worked out. Her name is Koelewyn. She learned through the course of a DNA test that her family is not her biological family, and she has no idea what her past entails. The show is going to feature 9 episodes, and he will work with her to figure out where she is from, what happened in her life, and how she got to this point. The show will also feature a lot of Tyler's mom, who he calls his very best friend in life, and she will be there with him through so much of it. While we don't know how this will end for the woman he is helping, we do know that there is a good chance that this show will also feature a lot of information about the star himself. This time around, Henry's fans will get to learn about him, his life, the life that he had before this, and the way he lives when he's not on television. It's an exciting time for those who have been following along with his story for the past few years, and his fans are anxiously awaiting his new show. It's on Netflix now, and all you have to do is search, watch, and decide if you're going to drag it out an episode at a time or if you are going to binge it all today.